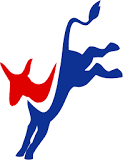 Governor Albert Bryan's State of the Territory was profound and personal. COVID-19 forced the Virgin Islands to slow down, but that did not stop the Bryan Administration from working through deep adversity to tangible solutions on the pandemic, disaster recovery, car racing and so many more kitchen table issues.
In the midst of a breathtaking year in 2020, revenues were higher than typical, there were no payless paydays and Governor Bryan promises to return the 8 percent to government employees whose salaries were reduced due to the Economic Stability Act of 2011. These outcomes resonate with me and I'm confident they resonate with you.
The State of the Territory is indeed 'resurgent' with the full force of the Bryan Administration's technical and functional talents and the commitment of the Democratic Party of the Virgin Islands and every single person not in the party who yearns for the best of the Virgin Islands.
It is our expectation that the leadership of the Territorial Committee, the Office of the Governor and the Officers of the 34th Legislature will build and foster an agenda to improve the quality of life for each citizen and our visitors as we depend on these bodies for a robust and healthy economy.
State Chair of the Virgin Islands Democratic Party Glen Smith