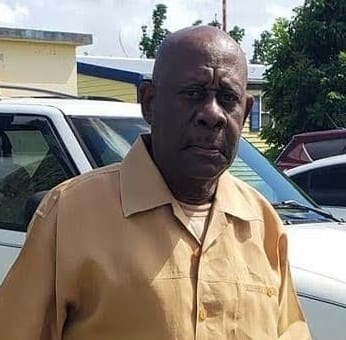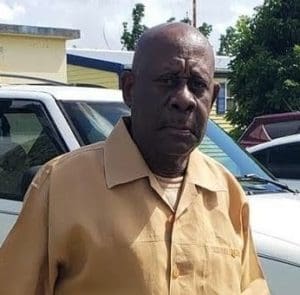 Johnary Keith Antoine Sr., also known as "Jay" of Estate Stony Ground died on Jan. 15. He was 70 years old.
He was preceded in death by his wife, Geraldine Vidale-Antoine; parents: Irvin and Vita Antoine; and sisters: Hillary Antoine and Daphine Antoine.
He is survived by his daughters: Ava C. Antoine-Shulterbrandt and Beverly L. Antoine-Rowe; adopted daughters: Waynia Charles, Lanyka S. Benjamin and Tahira Cabret; son, Johnary Antoine Jr.; grandson, Salim A. Shulterbrandt; sisters: Barbara Garcia, Agatha Antoine, Kathleen Antoine and Bernadette Antoine; nieces: Oprah, Kelsey, Petrina and Althea; and nephews: Vincent Antoine, Marlon, Carlos, Peter, Bubbula, Devon and Brian.
He is also survived by sons-in-law: Shelton A. Shulterbrandt and Javaughn Rowe; brothers-in-law: Albert Vidale, Carlton Vidale, John Vidale Sr. and Winston Mitchell; sisters-in-law: Barbara Bernard, Gloria Perkins and Brenda Christian; special friends: Kenneth Changa, Lin Cupid, Simeon Southwell, Robert Isles, Jerome James, Kidall "Buckey" Petersen, Dexter Wickham, Mervyn Constantine, Ruth Frorup, Lorelie Clarke, Yvonne Ragoo, Yvonne Parris, Helen Alexander, Percival McLeod, Irmina Meyers, Sharon Gay Moreno-Barnes, the Christian family, the Helenese family, the McKnight family, the Gonzales family, Lisa Lenhardt, Edson Meade, Goldwin Lewis, Henry Yearwood and Judith Lewis-Figueroa;
Other survivors include cousins and other relatives: Brian Dabreo, Elaine Dabreo, Jennifer Worrell, Carolyn Welsh, George, Ann, and Carol Smith; as well as other relatives and friends too numerous to mention.
Thank You: Continuum Care staff, Lindy Freeman RN, Kathleen Arnold-Lewis RN, Yvonne Parris, Shelton A. Shulterbrandt, Pastor Gerard Williams, Brenda Christian and James Memorial Funeral Home Inc.
The viewing will take place at 9:30 a.m. followed by the funeral service at 10:30 a.m., Friday, Jan. 29, at St. Patrick's Catholic Church. Interment will be at Frederiksted Cemetery.