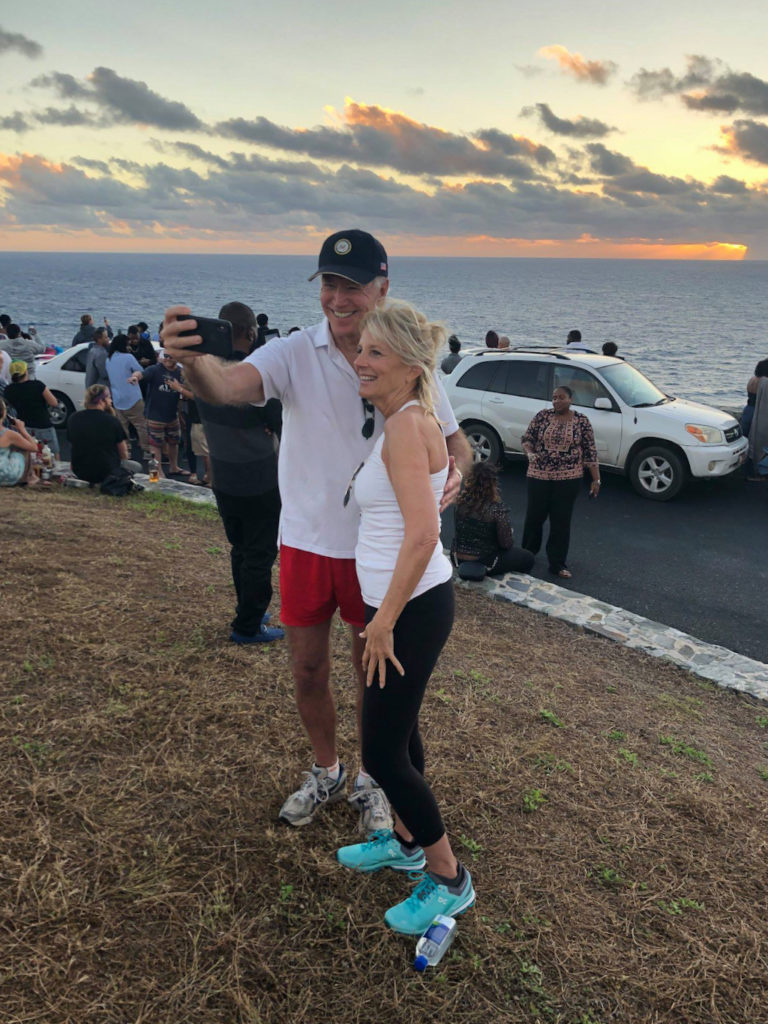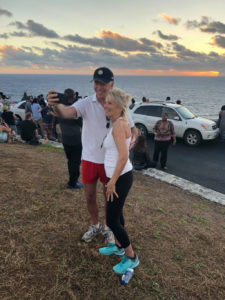 Editor's Note: This story was originally published in the Source on Dec. 22, 2020, and is being republished on the occasion of President Joe Biden's inauguration.
Local Democratic leaders expect big dividends for the Virgin Islands under the incoming presidential administration of Joe Biden. They've been cultivating good relations with the president-elect for years, and the links to Biden go way beyond his fondness for the territory as a vacation spot.
Most recently, the local Democratic Party supported Biden's bid for the national Democratic nomination and then for his presidential campaign. Despite the territory's small size, and the fact that V.I. residents can't vote for president, those efforts were significant.
When the formal roll call was taken at the virtual national convention, the Virgin Islands was one of the relatively few jurisdictions that didn't split its votes between Biden, the presumptive nominee, and Bernie Sanders, the last remaining challenger.
Cecil Benjamin, who had the privilege of announcing that sweep, told the Source, "That's something they will have to remember and recognize."
In a separate interview, V.I. Democratic State Chair Glen Smith agreed.
"That should count for something," Smith said. The territory's support for Biden "should give us an edge if you will. [It should help] to get his ear. We're excited about that."
Help from Friends
V.I. backing took many forms during the Biden campaign, including financial.
"A lot of Virgin Islanders gave" to the campaign, Smith said. "We always do."
Democrats in the Virgin Islands typically give generously to national campaigns, according to former Gov. John deJongh Jr., who said he did "just my little bit" for the V.I. Biden effort. In fact, he said, the territory is usually one of the highest donors, per capita.
A leader in the effort, V.I. Delegate to Congress Stacey Plaskett, said V.I. Democrats spearheaded a project that raised $100,000 as a group contribution to the Biden campaign specifically from the territory. That was in addition to any individual contributions from residents, including some wealthy business owners who receive Economic Development Commission benefits.
"I couldn't begin to ascertain how much" money was donated by individuals with V.I. connections, she said.
Fundraising was only part of the effort.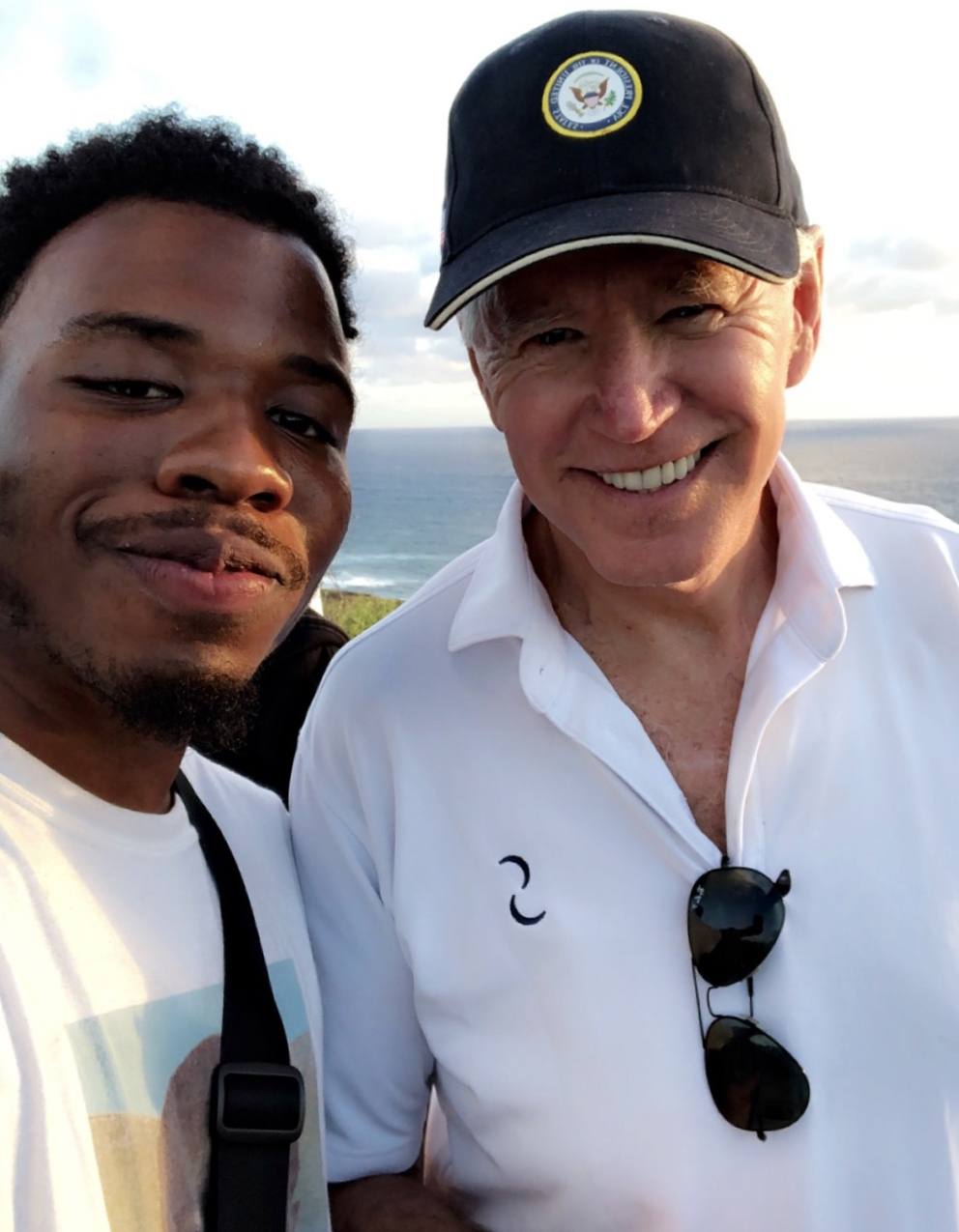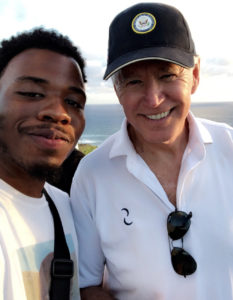 "We donated. We made calls. We reached out to family and friends," said former Delegate Donna Christensen, who is extremely active in the party, though often behind the scenes. "I'm sure some Virgin Islanders in the States worked for him. … As far as we're concerned, he's our constituent and we wanted him in the White House."
Plaskett said V.I. Democrats set up several programs to boost Biden. Through a phone bank connected with Florida, there were calls to Caribbean people living stateside, asking for votes and other support. V.I. musicians like Stanley and the Ten Sleepless Knights and Pressure Busspipe were recruited to entertain.
Although Plaskett originally supported Kamala Harris, whom she described as "a good friend," the delegate gave her full support to Biden once Harris dropped out of the race for the nomination. She went on the campaign trail, speaking for Biden in Pennsylvania, Florida and Georgia.
With Harris the vice president-elect, Plaskett is even more convinced the territory will fare well in the near future.
Wish List
Local leaders have hopes for federal help on a number of fronts.
Among those, for deJongh, are getting a waiver for federal community disaster loans and receiving the same tax breaks as stateside income tax filers. That would include being eligible for the Earned Income Credit (allowing for refunds for low wage earners with dependent children) and eligibility for SSI, or social security supplemental income, monthly payments to low-income elderly or disabled persons.
He and Christensen both also mentioned getting parity for V.I. residents for Medicaid, by removing the cap on benefits that applies to the territory.
When the administration tackles reforming the Affordable Care Act, "I'd like to see us in the exchanges," Christensen said. That would make health insurance more available for residents.
On a broader scale, she said she'd like to see the administration develop a clear plan for the islands.
"What is the goal for the territories? We don't have that" now, she said.
Plaskett added assistance with economic development to the list of hopes for the near future. She's looking for opportunities for business development, increased employment and a way to "reverse our brain drain."
Plaskett and Christensen both said they are working to get well qualified Virgin Islanders into federal jobs, especially in the Interior Department, which oversees the U.S. territories. Plaskett said she has strong hopes of several individuals for joining the administration, some in policy positions.
Long history
With decades of government service behind him, Biden has a considerable history with Virgin Islanders as well as on the national scene.
"I've known the fella from way back," said Benjamin, a former, longtime head of the American Federation of Teachers union on St. Croix. He said he first met Biden while attending Labor conferences and was impressed by his candor and comfort with the Labor community.
"He knew how it's supposed to be done," Benjamin said. "He was grounded … with him, what you see is what you get … I knew this guy had a long way to go."
DeJongh, whose two terms as governor – Jan. 2007- Jan. 2015 – overlapped with much of Biden's time as vice president to former President Barak Obama, said he found the former vice president readily approachable.
"He's always been accessible," deJongh said.
Plaskett and Christensen both made similar assessments.
"He's very responsive," said Christensen.
She recalled reaching out to Biden when he was planning a conference concerning energy solutions for the Caribbean and Central America region, with the result that "he put us on the task force."
When Biden chaired the first Caribbean Energy Security Summit in Washington, D.C., in early 2015, Plaskett led a delegation of V.I. Energy officials to it, garnering praise from Biden for the territory's plans for renewable energy.
Although Biden did not meet one-on-one with deJongh or former Gov. Kenneth Mapp, according to Christensen, he did have a meeting a year or two ago with Albert Bryan Jr., the current governor.
"Gov. Bryan and I are very happy" with Biden's election, Plaskett said, as well as "hopeful" that it will bode well for the territory.
Frequent Visits – This year?
Biden's personal fondness for the Virgin Islands is well documented. He and his family have spent at least eight vacations in the territory in recent years, generally arriving after Christmas and staying up to or just after the new year. In 2008, '09 and '10 he spent the holiday week on Water Island, visiting nearby St. Thomas to attend church services.
In 2011, '12, '13, '16 and '18, he vacationed on St. Croix where he and wife Jill Biden were photographed greeting the first sunrise of the new year at Point Udall, the eastern-most point under the American flag, along with a small number of intrepid Crucians who also made the traditional climb to the point.
Those trips have been low-key and so lacking in the fanfare that it's possible there were others that went undetected.
In fact, Christensen said there is what she called a "strong rumor" that Biden visited St. Croix earlier this year, to prepare for his first debate with opponent President Donald Trump in a quiet spot. She is one of a few residents who noticed an extra police presence near the supposed site of his retreat.
"He loves St. Croix," she said, adding that he has said he might move there when he retires. "It's a place they can come and relax … and we have let them do that. We have not hounded them."
That may change, at least temporarily.
"I doubt he's going to come this year, but you never know," Christensen said.
If he does, he may switch from St. Croix to St. Thomas because of the extra need for security.
Benjamin, too, was skeptical about a 2020 visit. "I doubt it," he said.
"Not under these conditions," he added, referring to travel and social distancing restrictions imposed because of the COVID-19 pandemic. "He's very serious" about following those guidelines and a holiday trip would send the wrong message.
Plaskett was even more definitive, saying she does not expect a visit.
"I think with COVID, the president [elect] is being very cautious," she said. Besides, "He's got a lot on his plate right now."
DeJongh acknowledged there are good reasons to think Biden will not visit this year, but he still hopes he will. His past visits have given the territory positive exposure.
"I have my fingers crossed," deJongh said. "I have to believe he needs a rest."