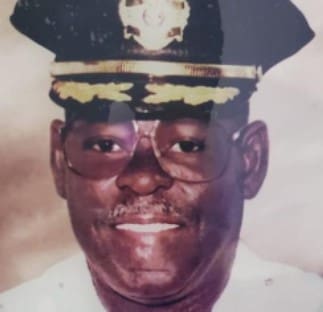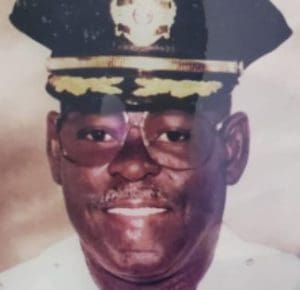 Retired Chief of Police Elroy D. Brown Sr., better known as "Boogaloo" has died. He was born Sept. 12, 1943, on St. Thomas, USVI.
The first viewing will be held from 4 – 6 p.m., Tuesday, Jan. 26, at Farrelly Complex. The second viewing will be from 9 – 10 a.m., Wednesday, Jan. 27, at Blyden Memorial Chapel, followed by a funeral service at 10 a.m. Interment will be at Eastern Cemetery.
He was preceded in death by his parents: Arthur Brown Sr. and Gladys Harrigan.
He is survived by his wife, Dolores V. Brown; daughter, Erica Brown; sons: Elroy Brown Jr., Eric Brown and Leroy Brown; sisters: Gloria Peterson, Claudette Clover, Corraine Brown and Dorothy Narvedo; brothers: Alfonso White Sr., Otto Brown, David Brown and Kenneth Brown; and grandchildren: Kimoy Brown, TuReca Brown, Enecia Brown, Anthony Brown, Elroy Brown III, Jahmoy Brown, Arciera Walwyn, Zakiyah Brown, Jahnya Brown, Emoi Brown, Uriyah Stephen, Emai Brown, Kelani Brown and Eshyira Brown.
He is also survived by adopted grandchildren: Kacia Lewis and Emani Blyden; sisters-in-law: Terry Schmohl, Juliet Lewis; brothers-in-law: Aubrey Lee and Anselmo Gerard; daughter-in-law, Eboni Powell; as well as nieces and nephews, great-nieces and nephews, godchildren and special friends too numerous to mention.
Email all tributes and pictures to memoriesofelroy@gmail.com.