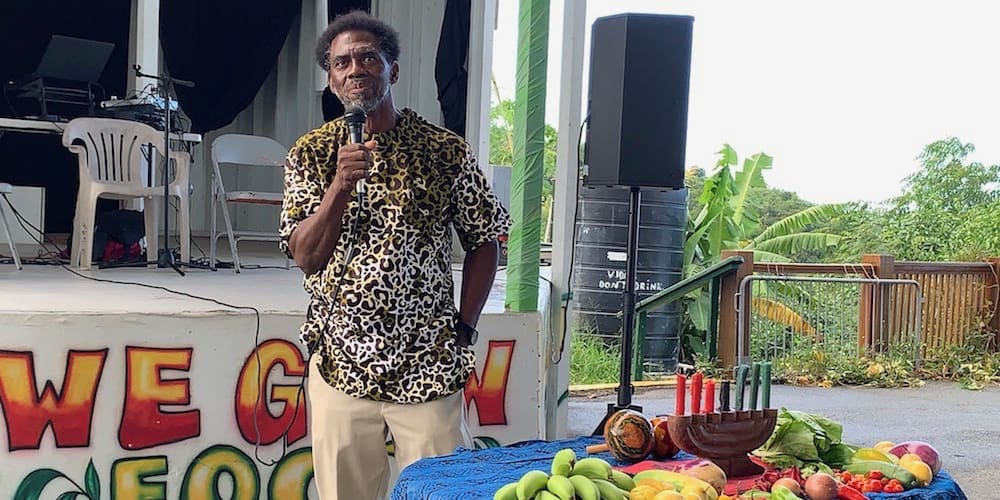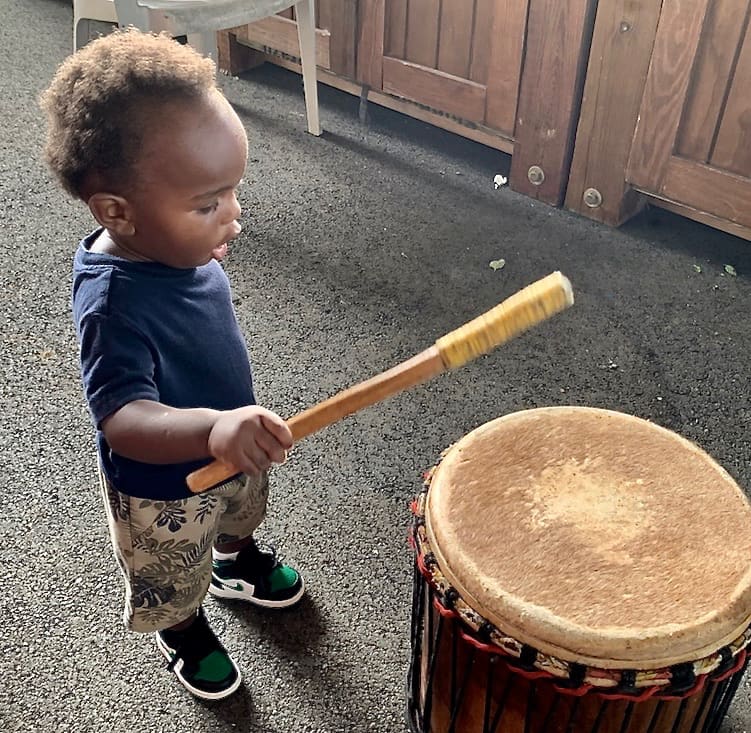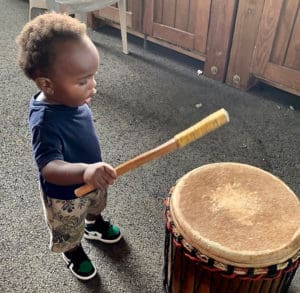 The celebration of Kwanzaa has been taking place for almost 50 years in the U.S. Virgin Islands, where a majority of the population is made up of people of African descent.
This year, the limitations on large gatherings due to protocols for preventing the spread of COVID-19 didn't stop the annual celebrators from organizing locally, as virtual and outdoor events have educated and entertained with lower in-person attendance both on St. Croix and St. Thomas. The smaller crowds seem to have only strengthened the efforts of local organizers in making sure the strong cultural and historical holiday continues to be used as a reminder of who Virgin Islanders are as a collective people.
"Kwanzaa is that time: Not only acknowledging our ancestors but acknowledging you, acknowledging us and our right to have this existence," said Akinyemi Blake, opening the Dec. 27 ceremony at the Bordeaux Farmers' Market on St. Thomas. "Our right to self-determination, our right to name ourselves, our right to live like this the way we choose. The way of our ancestors, the way of us, the way of the future, the path to freedom by and justice force everyone. Ashe."
Nationally and globally, Kwanzaa has been celebrated for over 60 years as a holiday created by and for African American people of the diaspora. Annually taking place from Dec. 26 to Jan. 1, many have misinterpreted the holiday as a replacement for Christmas and other religious or spiritual celebrations. In fact, that couldn't be further from the truth.
Kwanzaa has foundations in seven principles that encompass various religions or systems of reverence: Unity, self-determination, collective work and responsibility, cooperative economics, purpose, creativity and faith. The celebration of Kwanzaa helps people remember and have pride in the great history of those who came before and the work still needing to be done. Especially in a year where the Black Lives Matter movement has taken on a life of its own, due to the global exposure of systemic racism and its derivatives, 2020 and beyond is a perfect time to revisit cultural and family-oriented occasions such as Kwanzaa. Not only for those of African descent but all who respect the sacrifices and contributions made by people of color.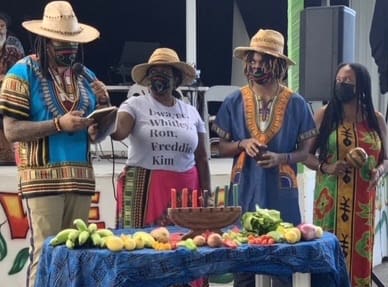 In 1966, Maulana Karenga and his organization created the Pan African holiday in the United States as a "first fruits" festival honoring the agricultural harvest, similar to what is done in various parts of Africa. Today, Karenga is a professor of African Studies at California State University at Long Beach.
The KiSwahili language was selected to include authentic African language. Other elements from African and African American culture were included to further reemphasize the revival of traditions that had been watered down by the disconnect of enslaved Africans from their mother culture and tongues.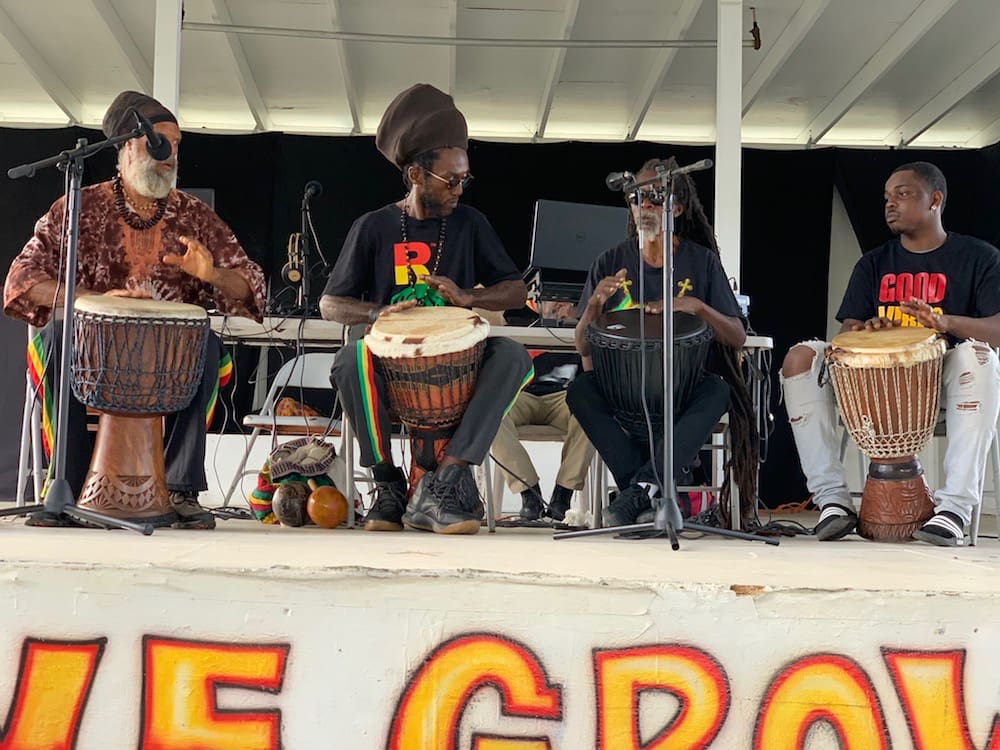 The word Kwanzaa itself stems from the KiSwahili phrase Matunda ya Kwanza, meaning first fruits of the harvest. Along with the language, used in the daily greeting of Habari Gani (What's the News), are the repeated, strategic use of the number seven in specific symbolism as well as the red, black and green colors made popular by the Marcus Garvey movement and Rastafarians.
These are just some of the practices central to the activities of the holiday week, along with the intentional reverence of those who have come before – festivals, food, music, drumming, dancing and fellowship that can be experienced at the events. Specific calls to action regarding community challenges and the offering of solutions are also commonly expressed and cultivated during the times of gathering.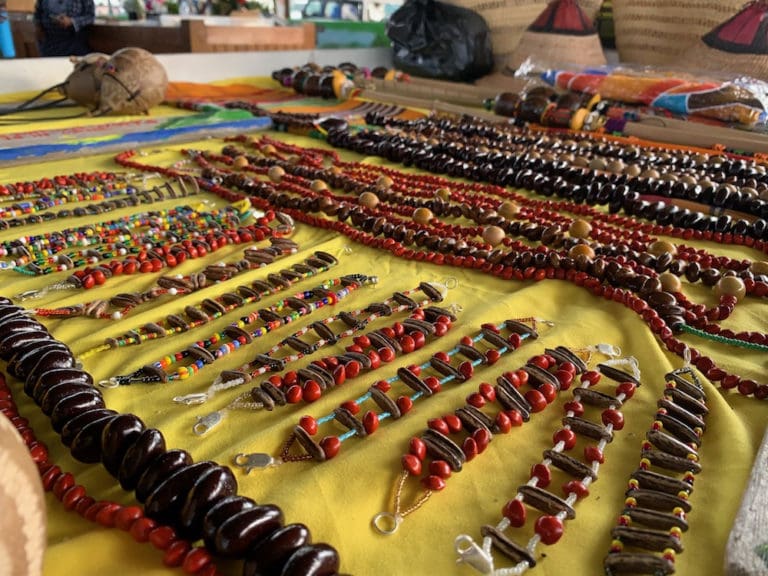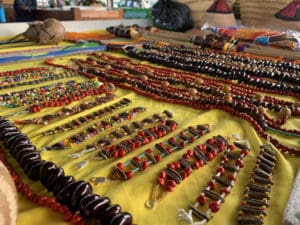 In the U.S. Virgin Islands on Saturday, Dec. 26, small groups of celebrators gathered using online platforms to celebrate the principle of the first day. On St. Croix, an intimate in-person gathered, facilitated by Umoja Caribbean Union Inc. and supported by other individuals, organizations and businesses. On Sunday, Dec. 27, at the Bordeaux Farmers' Market, various organizations including We Grow Food Inc., African Diaspora Youth Development Foundation Inc. and Pan African Support Group collaborated to put on an event during the monthly market. Along with the in-person and virtual gatherings, every year various radio programs also hold dialogue centered around the holiday and its purposes.
More than just a holiday for community uplift, education and entertainment, Kwanzaa is used as a time for strategic community organizing and intentional socializing for the purpose of reviving the cultural spirit of a people needing constant self-reassurance and reminders of their greatness both historically and in the present. If the events of 2020 taught anything, they showed why celebrations like Kwanzaa are still needed, maybe more now than ever, to help support those living in the African diaspora in the Caribbean and on the continent alike.
Placing his charge on the audience, Kuumba Leba Ola Niyi said, "We must have an education or philosophy or history that defines our identity because right now our youth and people, in general, are going through a mental crisis, an identity crisis, a cultural crisis and we as a people have went through so much traumatic experience from slavery, colonialism, these two storms Irma and Maria and now COVID."
Touching specifically on identity, Ola Niyi said, "We need to reevaluate ourselves in terms of practicing the value of self-determination, defining who we are as a people."
Remaining activities include additional virtual and in-person gatherings including:
– A related radio program 9 a.m. to 10 a.m., Wednesday, Dec. 30, on "Analyze This" with former Sen. Neville James on WTJX-FM 93.1. The remaining schedule will be shared along with dialogue expounding on WTJX's 2-minute Kwanzaa video promo circulating on social media.
– An in-person, sunset full-moon meditation from 5 to 6 p.m., Wednesday, Dec. 30 on Frederiksted Beach near Mahogany Road, St. Croix.
– A youth program fundraiser from 10 a.m. to 7 p.m., Friday, Jan. 1, at the Bordeaux Farmers' Market.
More information, updates and schedules of local Kwanzaa events are online at the Kwanzaa365 website or by texting VIKWANZAA to 1-678-506-2779 and following the prompts.