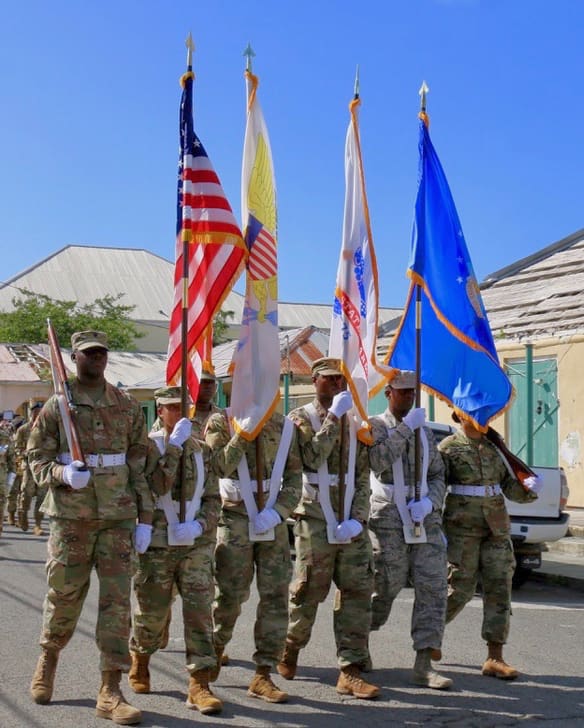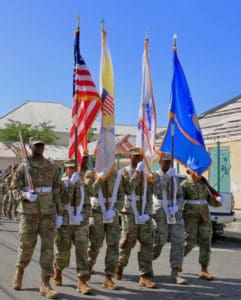 On Nov. 8 and Nov. 11, the Virgin Islands will join the nation in honoring the service of former members of the military across the nation as a part of Veterans Day celebrations. The following Virgin Islanders have been selected as honorees for their military service in their respective districts:
Oscar R. James Sr. of St. John
Romeo A. Malone of St. Thomas
Abraham Hewitt of St. Croix
The director of the Office of Veterans Affairs is extending an invitation to veterans who want to take part by using their privately-owned vehicle. In an effort to discourage and prevent mass gatherings per Governor Albert Bryan Jr.'s mandates, veterans will be participating by using their own vehicle. In addition to veterans, we welcome car clubs (i.e. bug clubs, motorcycle clubs and or truck clubs). Staging information for each island is as follows:
St. John – a noon staging time, Sunday, Nov. 8, and a 1 p.m. start time from the Mongoose Junction Area
St. Croix – an 8 a.m. staging time, Wed., Nov. 11, and a 9 a.m. start time from D.C. Canegata Ballpark
St. Thomas – a 2 p.m. staging time, Wed., Nov. 11, and a 3 p.m. start time from the northern end of the Four Winds parking lot.
For more information, contact the Office of Veterans Affairs at 340-774-VETS (8387), 340-773-VETS (8387) or info_va@va.vi.gov.