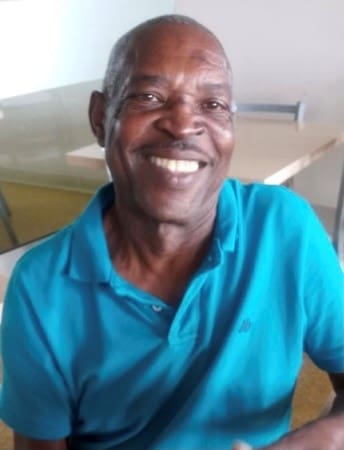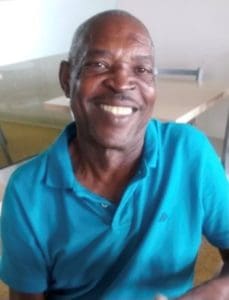 Douglas A. Clarke, also known as "Dougie," of Estate LaValee died on Oct. 18.
He is survived by his son, Kenya Henry; daughter, Aquanette Clarke-Gumbs; grandchildren: Kimali Sr., Tyreek, Kyendah, Kenaiyah, Kenya Jr., Keonde and Kaleigha Henry, Mekhi Brown, Anjahnette and Amour Gumbs, and Ja'Quan John; great-grandson, Kimali Henry Jr.; brothers: Camille, Oneal and Lawrence Clarke Sr.; sisters: Delores Brathwaite and Kathleen Smith-Maccow; and uncle: Hubert Acoy Jr.
He is also survived by aunts: Iris Canton, Eleanor Acoy, Eunce Acoy, Sylvia Cornelius, Ada Acoy and Dorothy Acoy; son-in-law, Anthony Gumbs; daughter-in-law, Christina Henry; nephews: Lawrence Clarke Jr., Milton Clarke Jr., Oneal Clarke Jr., Brian Clarke, Roy Clarke, Paul Clarke, Elroy Clarke, David Clarke, Anthony Clarke, Roger Clarke and Melbourne Clarke; and nieces: Pamela Clarke-Finley, Naomi Clarke-Thomas, Lorelie Clarke, Judith Clarke, Juanita Clarke, Catalina Clarke, Anna Clarke, Sherry Clarke and Colette Clarke-Grant.
Other survivors include special friends: Annette L. Henry, George Lawrence, Chris Webster, Luis A. Jackson, Bill Bass, Gilbert Hendricks, Elroy Harrison, Adolphus Nelson (Buddy), Larry Williams, Edmund Walters, Mervyn Constantine and Ms. Connie; as well as other relatives and friends too numerous to mention.
The viewing will begin at 9 a.m. followed by the funeral service at 10 a.m., Thursday, Nov. 12, at James Memorial Funeral Chapel. Interment will follow at Kingshill Cemetery.
The family respectfully requests that attendees wear a face mask and adhere to the social distancing requirements.