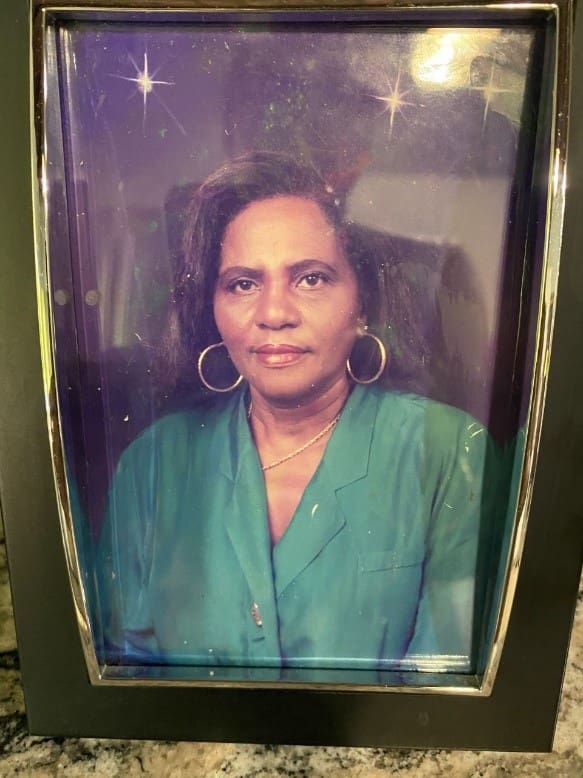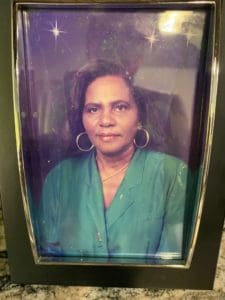 Joy Sherwood of Estate Strawberry died on Oct. 14. She was 83 years old.
She was preceded in death by her sons: Louis Sherwood, Dave Sherwood and Haden Sherwood; great-granddaughter, Penelope Tutein; sister, Ann Swanston; and brothers: Chedwyn Swanston and Ritchie Swanston.
She is survived by her daughters: Diane Sherwood and Cherry Sherwood; son, Sean Sherwood; grandchildren: Njeri and Phillip Tutein, Sade McCarthy, Anthony and Chantelle Paul, Shelby Cruz, Tamika, Makeda Kwesi and Kwame, Deshaun and Deonte Sherwood; great-grandchildren: Ashley Frontal, Indigo Stotts, Indira Daniels, Amor and Ameer Arteaga, Laiya and Liam Paul, Xylon Moore, Shor Randal, Chenejha and Anthony Paul, Jr., Dante, Austin, Phillip, Aiden, Sophia and Chase Tutein, Ameenah, Aaron and Sadijah; and sisters: Valerie Reid, Mary Dennie, Arlene and Allison Swanston.
She is also survived by nieces: Debbie, Nicole and Natasha, Jillian; nephews: Wayne, Nigel, Marlon, Haden, Derrick, Brian, Dave, Dale, Curt, Gerhardt James and Michael Thompson; great-nephews: Jaime, Jeremy and Justin; daughter-in-law, Joella Feracho; son-in-law, Glenroy Nicholas; brother-in-law, Kelvin Dennie; sisters-in-law: Veronica Swanston, Marjorie Sherwood and Carol James; special friends: Rosaldo Horsford, Lystra Yearwood, Freddie Treasure, Nicholas Family, Honica Jeffers, Starr St. Jean and Garcia, the Marshall Family and the Thomas Family; cousins and other relatives: Jewelle Suite and Vashenella; as well as other relatives and friends too numerous to mention.
The funeral service will be held at 10 a.m. on Thursday, Oct. 29, at St. Ann's Catholic Church. Interment will follow at Kingshill Cemetery. The family respectfully requests that attendees wear a face mask and adhere to the social distancing requirements.