New confirmed COVID-19 infections continue to trickle in, but the curve remains low and flat, indicating social distancing measures are continuing to work when everyone cooperates.
The territory had seen 1,321 positive COVID-19 test results as of Oct. 6.
From Saturday to Monday, St. Thomas saw one new case, and no increase from Monday to Tuesday, but St. Croix's numbers were reduced by six from Saturday to Monday, with the Health Department saying the change is due to a "reporting error." Since Sept. 27, nine positive test results have been moved to the negative side.
Health Department spokeswoman Jahnesta Ritter attributed the changes to false positives due to an unreliable test that has produced inaccurate results in multiple locations around the country. The Health Department issued a release this week about the false positives and plans to retest some cases.
"There may be reports showing less positives once we continue to retest individuals who met our criteria for potential false positives," Ritter said Tuesday.
The seven-day rolling average of positive test results has been slowly declining since late August and is currently around 1 percent positive in new tests. But cases remain above zero.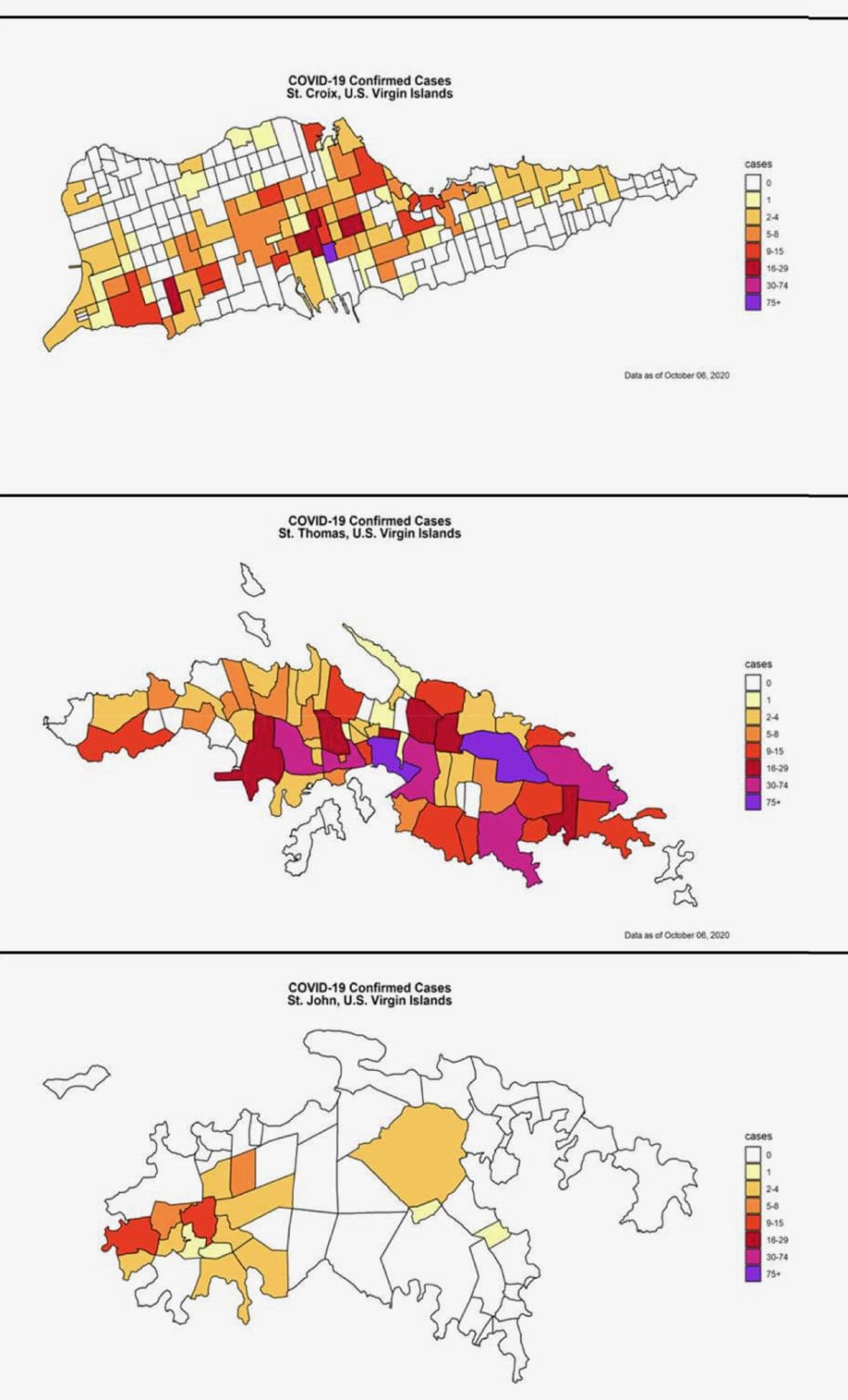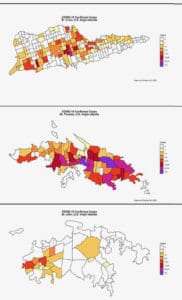 Six new cases were reported from Sept. 23 to 24; 18 from Sept. 24-25; three over the two days from Sept. 26 through Sept 28; one over the next two days; five the next two days, then one case between Oct. 1 and Oct. 3.
The official number of fatalities remained at 20, unchanged for the past nine days. Before that, the U.S. Virgin Islands' death toll stood at 19 for 16 days. Official figures are likely somewhat lower than actual fatalities as not every person gets tested. One University of the Virgin Islands employee is known to have left the territory while ill and died in the states and is not counted as a USVI death.
St. Thomas has been hit hardest, with 769 positive tests and 13 fatalities. St. Croix, with roughly the same population, has seen 489 positive tests and six fatalities. St. John, with less than 10 percent the population of either St. Croix or St. Thomas, has seen 64 positive test results and one fatality.
The Department of Health's full report can be accessed at the DOH website or downloaded here: Oct. 6 USVI COVID-19
As of Tuesday evening, risk factors for transmission of the virus are:
– Community transmission – 475 cases
– Close contact – 689 cases
– Travel – 98 cases
– Still under investigation – 59 cases
According to the U.S. Centers for Disease Control, people with COVID-19 have presented a wide range of symptoms reported – from mild to severe. Symptoms may appear two to 14 days after exposure to the virus. Those symptoms include:
– Fever or chills
– Cough
– Shortness of breath or difficulty breathing
– Fatigue
– Muscle or body aches
– Headache
– New loss of taste or smell
– Sore throat
– Congestion or runny nose
– Nausea or vomiting
– Diarrhea
Editor's note: Residents can report activity that is against the law, including violation of the governor's executive orders, that may put others at risk or in danger by calling these numbers provided by the Department of Licensing and Consumer Affairs. Information, photos or videos can be texted to the following: The general number is 340-725-5129. The other two numbers are 340-727-7226 on St. Croix and 340-771-7226 on St. Thomas. Residents also can call 911 to report serious crimes.