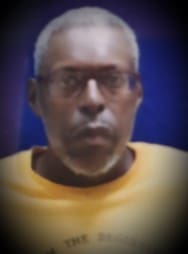 The Adams families of Tortola and St. Thomas announce the passing of Wayne "Facts Man" Adams. He died at the Roy Lester Schneider Regional Hospital on St. Thomas on Sept. 26 at the age of 57 years.
He is survived by his father, Mario Elwollis Adams; brother, Dale Adams; sister, Vickilyn "Candy" Adams Brown; niece, Dr. Kayla S. Brown; nephew, D'Wayne R. James; and brother-in-law, Edwin O. Brown.
He is also survived by his aunts: Earline Smith, Mayrose Adams, Janet Doeh and Ivy Creque. His surviving uncles are Ludrick Thomas, Stanford Thomas, Orthlie Adams; and many other relatives and friends too numerous to mention.
Wayne "Facts Man" Adams was recently preceded in death by his mother, Doreen Christalia Thomas Adams on Sept. 3.
"Facts Man" was a member of the Charlotte Amalie High School class of 1981. Tributes can be emailed to ebrown4462@aol.com. The deadline for submission is Wednesday, Oct. 14, 2020.
A pre-service of tributes will be held at 9 a.m. followed by a funeral service at 10 a.m., Friday, Oct. 23, at Wesley Methodist Church.
Due to the health crisis and adhering to government guidelines, face coverings must be worn at all gatherings. Please note that there is a mandated limit of 50 people per group attendance.