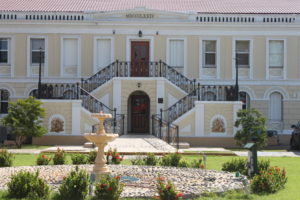 On May 28, 2015, then Governor Kenneth Mapp asked the 31st Legislature to decouple or remove in the law the requirement that ties the salary of senators to the lowest paid commissioner. Members of the 31st Legislature failed to Act! Five budget seasons later and with ample time to amend Act 6905; and so has the 33rd legislature in its majority failed to Act! The amendment has been drafted since July 2019. Can any member of the body explain why it has been blocked continuously?
The word disingenuous is being thrown around as "The Governor" is being blamed or having fingers pointed for cause. That to me is disingenuous in itself as there are two sides to the law; and the people deserve to hear both and make an informed decision. While the Governor may have granted Calvert White of DSPR a $15,000 increase. (Allegedly), the Senate has the power and ability through amendments to have untied their compensation to that of the lowest-paid commissioner and they choose not to; which in my opinion is not so much disingenuous but more so egregious!
Egregious on the Backs of a failing Retiree system, Egregious on the backs of $300 Unemployment checks being returned, Egregious on the Backs of years of income tax refunds owed to its people, Egregious on the backs of an education and health care systems infrastructure that is not falling, but has fell apart by the seams. We have a finance chair that has been celebrated for having an eagle's keen eye for how every dollar of the Territories Finances are being disbursed, but he single-handedly missed this appropriation.
Why did he not lead the charge of the amendments to untie as oppose to leaving it in the hands of a freshman Senator? Don't be fooled My people! It's quite clear they wanted the raises and that's fine, but make your case for said increase. I am all for increases; however, increases should be earned not Given! Their Reasoning Is Flawed and their logic is Specious!! #untieyoursalaries
Jelani Ritter of St. Croix