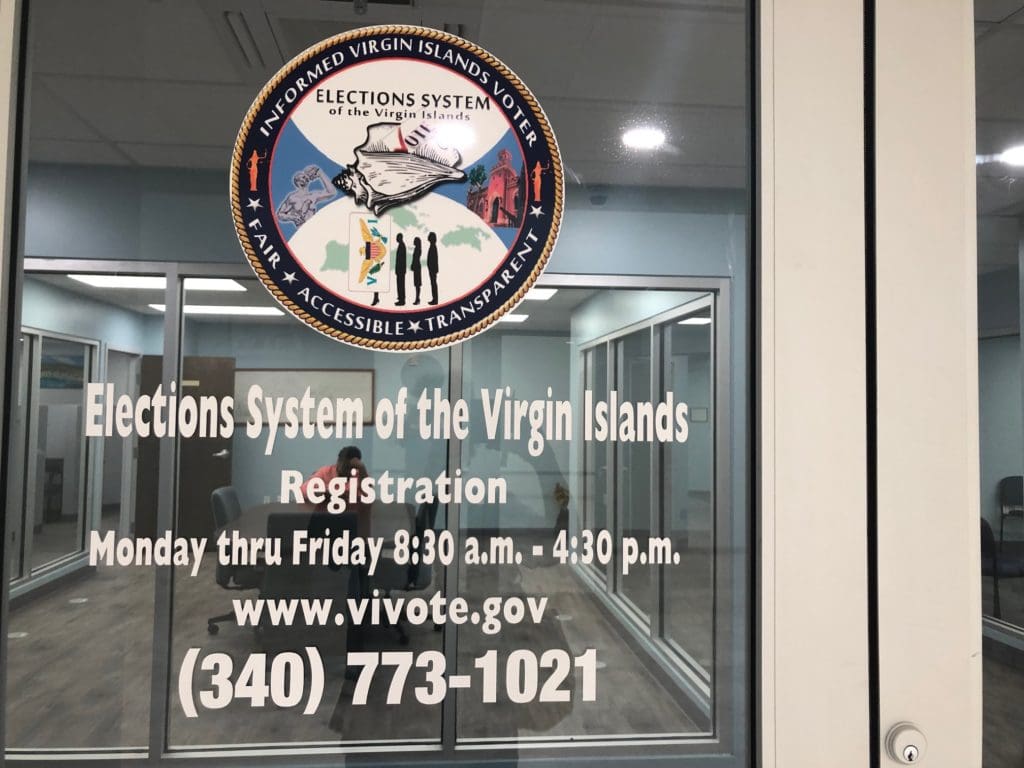 After years of being crammed in a space in which the conference room often spilled over into the hallway, the Elections System on St. Croix is moving into a new 10,000-square-foot office just in time for early voting on Oct. 5.
People can still register at the current location in the Sunny Isle Annex until Oct. 3. After that, Elections staff will relocate to the new space in the former Caribbean Cinema theater in Sunny Isle.
"It will be complete for early voting. The staff is in gear and excited," Elections Supervisor Caroline Fawkes said during a tour on Thursday.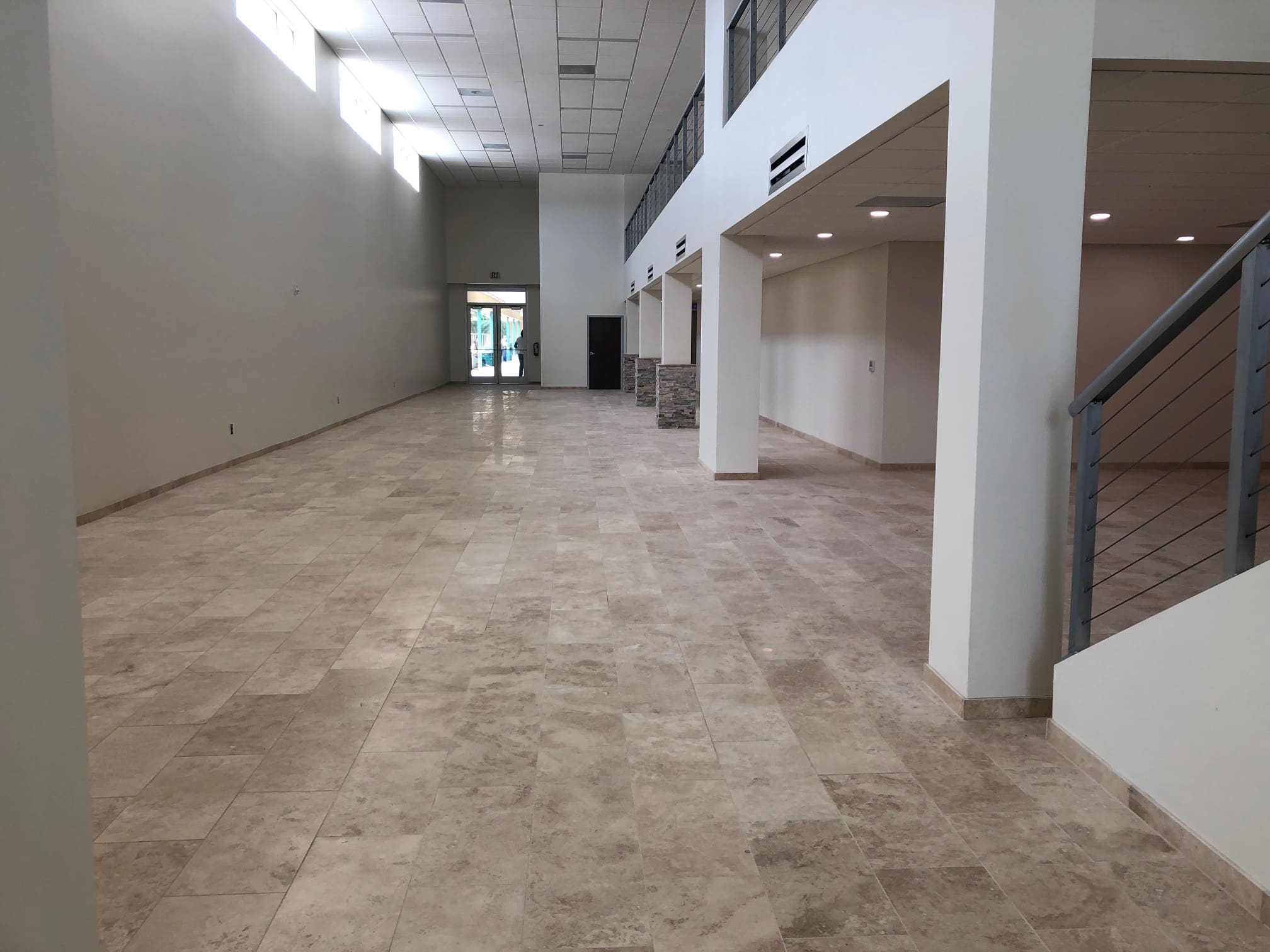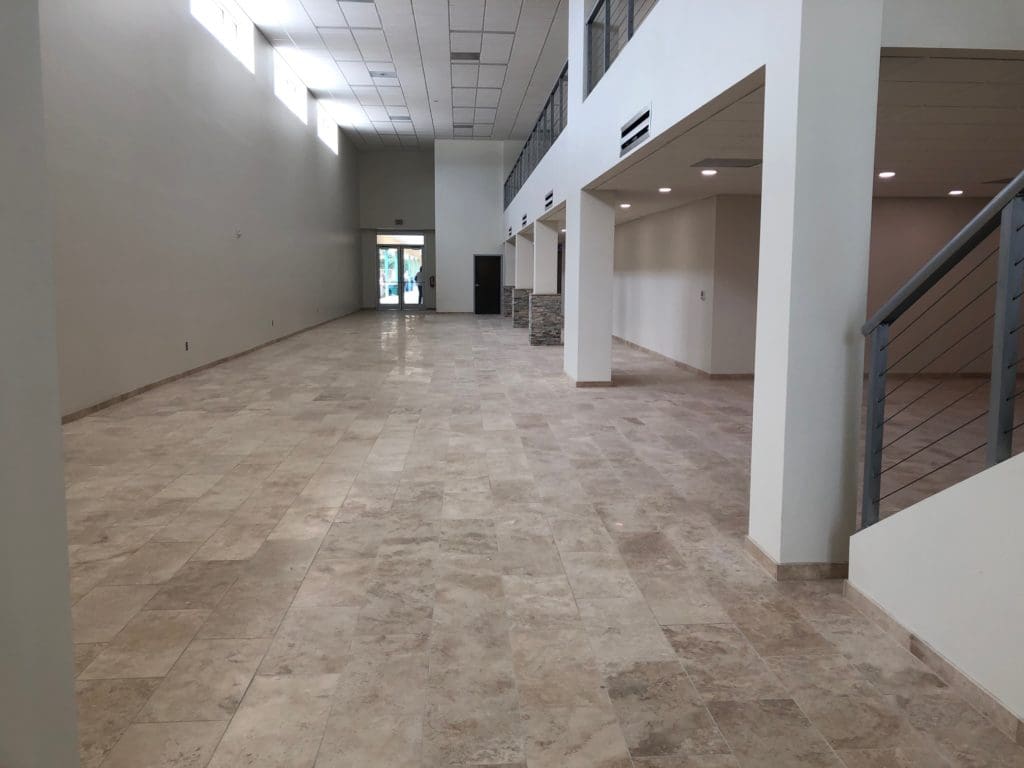 The old theater has been converted into a two-story space with white tile floor and glass office fronts, with room for offices on the second floor. The large lobby outside the Elections office will accommodate voters and a crowd waiting for results on Election Day.
There are two entrances – one from the Sunny Isle Mall and the other from the alley, where there are 25 parking spots.
The front of the Elections office is glass and the conference room and tabulation room immediately behind the front door are transparent with glass walls.
A waiting area inside the front door offers visitors a place to wait. There is a hall on the left that leads to staff cubicles and restrooms, and a hall to the right leads to a lunchroom, a locked room for voting machines, ballots and tapes that record votes. There are several other storage rooms and offices for administrators.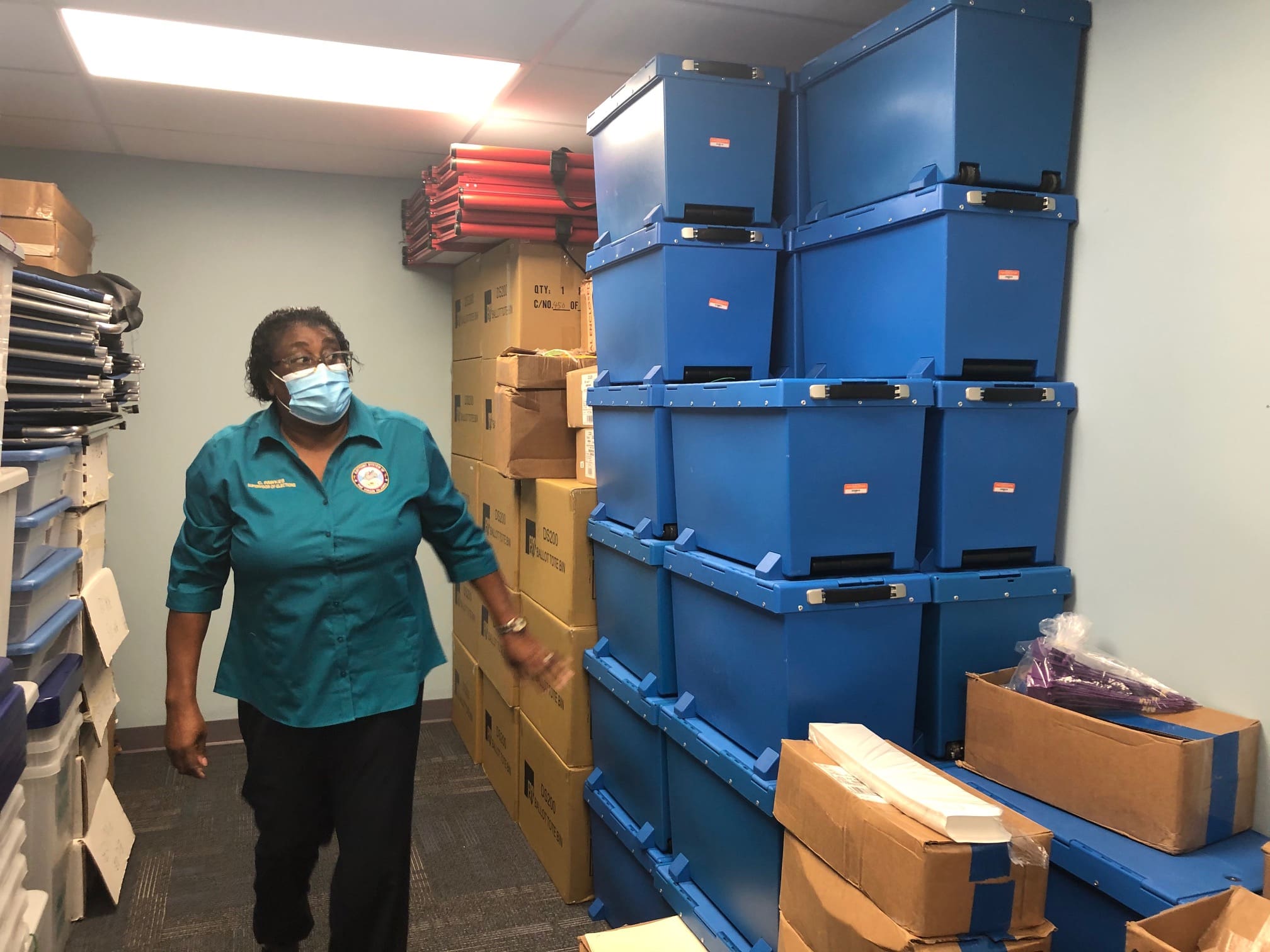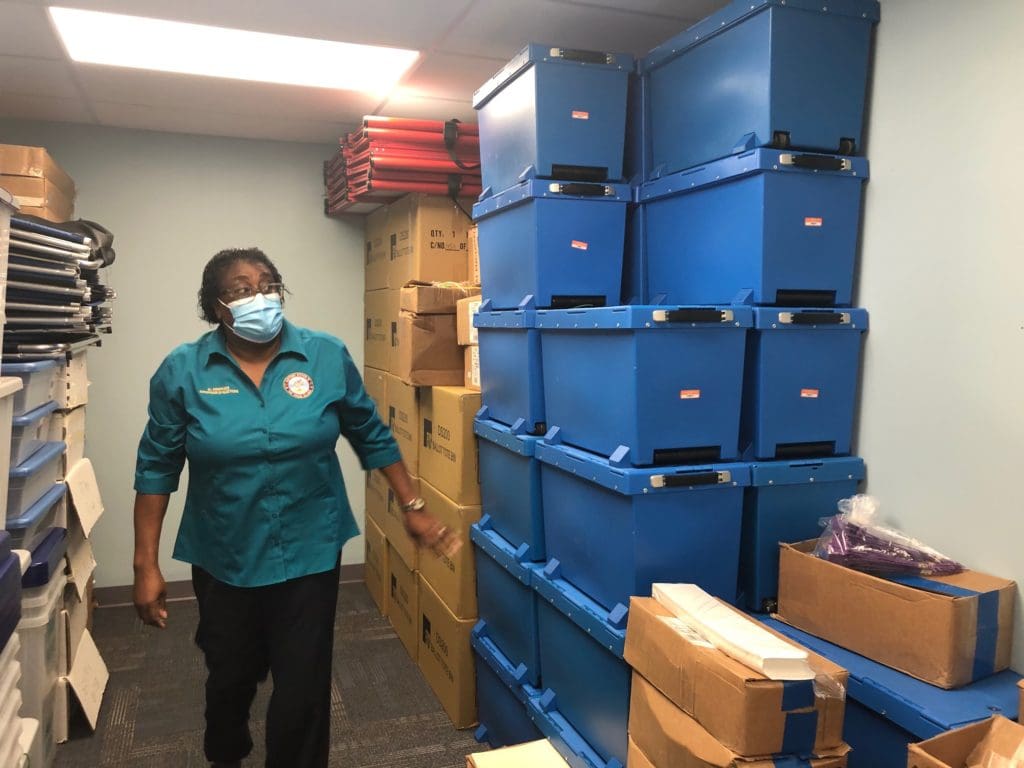 The conference room is set up for early voting starting on Oct. 5, with four DS-200s – currently locked – to accept ballots and four voting platforms. These are machines that scan and tabulate, or record and add up the votes on paper ballots that voters run through them at their polling location.
Voters will socially distance in the lobby and then enter the room, five at a time, sign-in with the Elections judge, complete the ballot and place it in the DS-200 and then exit through another door. Hand sanitizer will be available, and voters need to wear face masks.
Fawkes said she expects "at least" as many voters as there were in 2016. Already 755 absentee ballots have been mailed out, with 400 hundred of them for the St. Thomas/St. John District. More ballots will be mailed out on Friday. Absentee ballots will be counted until Nov. 13 at 5 p.m. All votes are kept in a locked room for two years.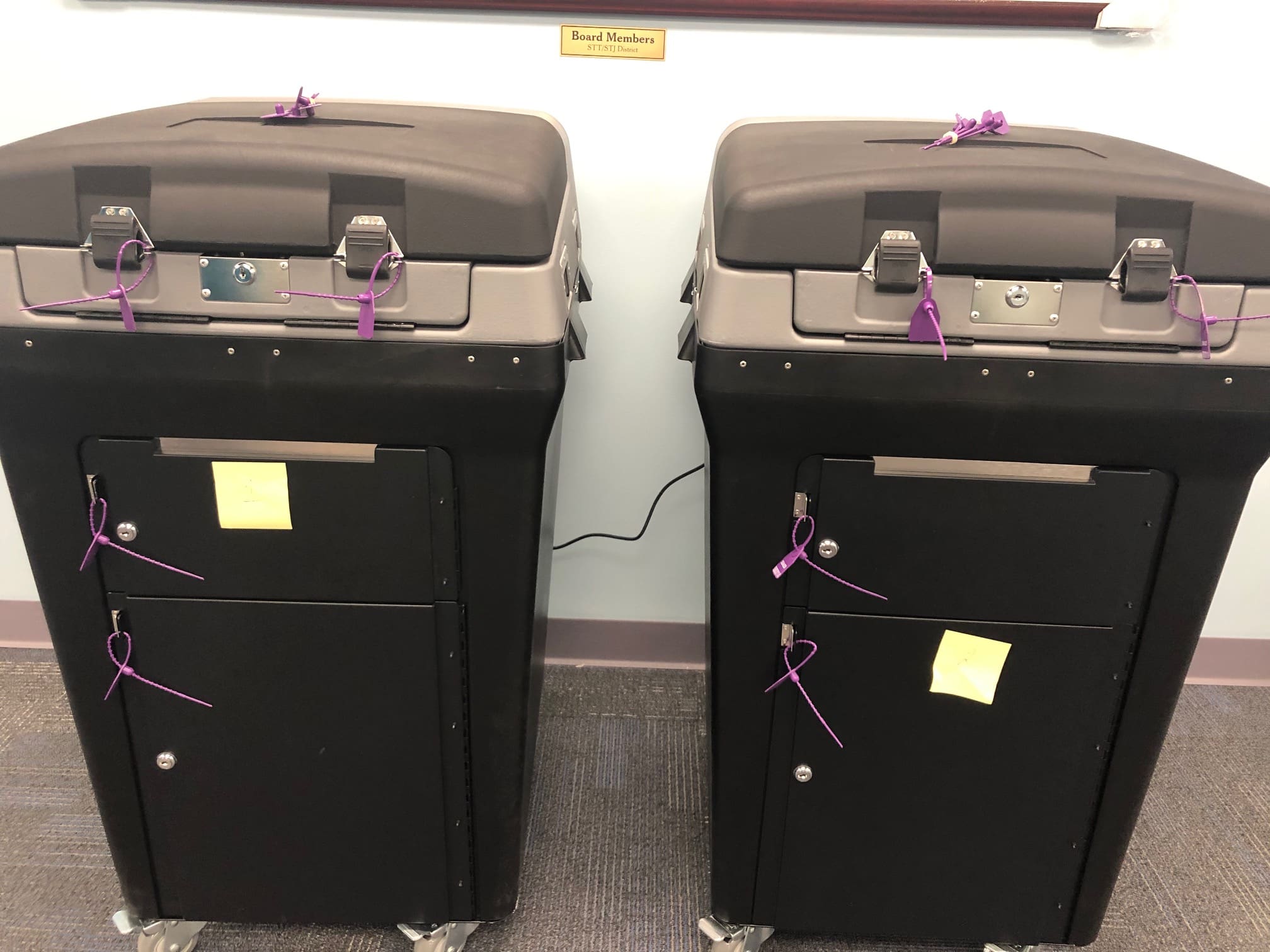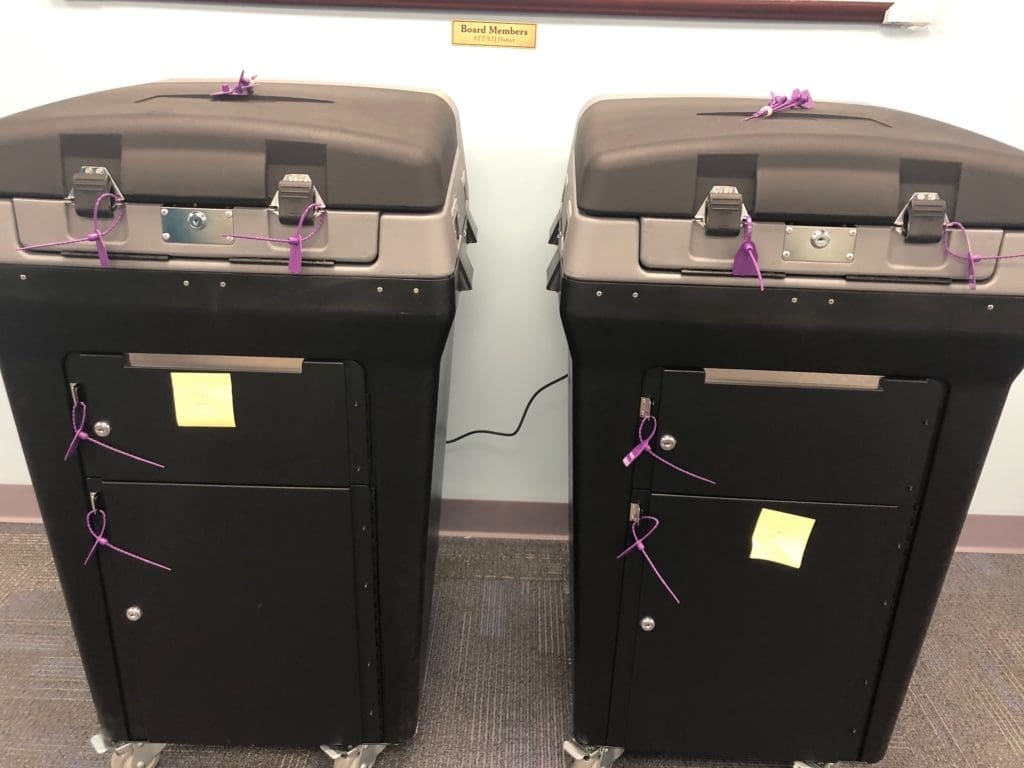 Fawkes explained why people get solicitations in the mail and on their cellphones from candidates. While votes are kept secure, the names and addresses of voters, primary voters and non-voters are public information according to law, she said. Candidates can request lists and they can buy lists from VIYA.
"That's technology," she said.
Fawkes said she started looking for a new space in 2013 when it was apparent the board meetings could not be held comfortably in the conference room and tents were necessary in front of the office on Election Day. In 2018, the decision was made to convert the old theater with the help of architect Renee D'Adamo and V.I. Property and Procurement.
"We worked with the same manager, so it was easier because we have a relationship with them," Fawkes said.