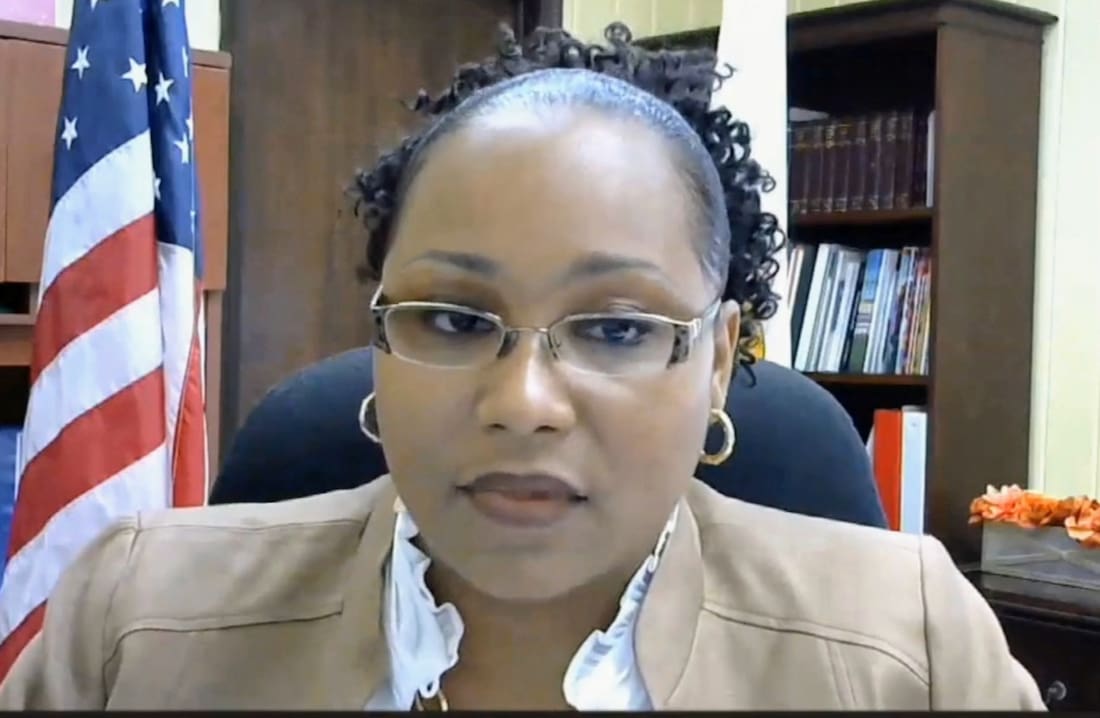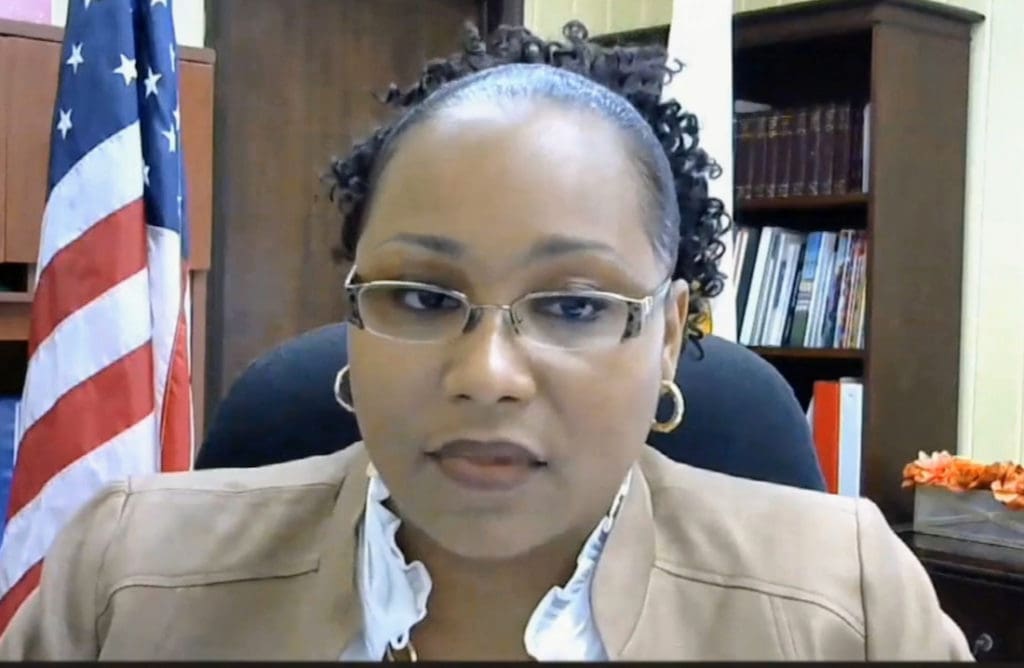 Now that the fall semester has begun, Virgin Islands students, parents and educators are faced with the challenging realities of distance learning, not least of all that laptops designated for each of the territory's students have not yet reached everyone.
The V.I. Department of Education has reinforced that it did not promise computers and internet service to all students in the territory by the beginning of the 2020-2021 school year, and doesn't know exactly how many are going without. But according to Rosa Soto-Thomas of the St. Croix Federation of Teachers, there are "thousands of children" lacking one or both.
At Wednesday's meeting of the Senate Committee on Education and Workforce Development, Education Commissioner Racquel Berry-Benjamin assured legislators and the public that "everything isn't perfect, but things will get better."
Berry-Benjamin said as of Sept. 21 the department had issued 639 chairs, 698 desks, 54 combination desks, 700 mobile internet hotspots, 1,425 laptops and 470 tablets.
She said of the nearly 12,000 (6,000 in each district) students expected to attend V.I. public schools this year there are still 233 who have indicated need for learning essentials but have not been provided for.
Education eventually plans to distribute 12,000 Chromebooks – a less expensive, lightweight alternative to a laptop with a simple operating system – to all students once they arrive in the territory. The Chromebooks were ordered in July as soon as funds from the federal CARES Act were received, according to Cynthia Graham, director of Public Relations and Communications for the Education Department. She said she does not know when they will be distributed.
A press release issued by Education said so far only those students who didn't already have a device have been given one. Available computers were dispensed after families were surveyed regarding need, first to 12th graders and then in descending order.
To determine who needed what, a home technology use form on the Department of Education website was completed by parents in August. Graham didn't answer a question from the Source as to how many or if all parents submitted a form. Reportedly, there was a survey last spring about computers and internet in the home, but those results are also not known.
"The form was available on our website for more than a month and we repeatedly communicated to parents that they were required to complete the form in order to be considered as electronic items were very limited," Graham wrote in an email.
But according to Soto-Thomas, one month was not enough time to complete the form, especially for those parents who don't have internet or a computer. Some weren't even aware of the need to complete the home technology use form. "The mode of communication was a problem," she said.
Students without the internet and/or computers are learning with workbooks and textbooks over the phone with their teachers, according to Graham. Soto-Thomas said teachers report "pods of 20 students in a class" without the learning tools.
To prepare for a virtual school year, after it was announced schools would not be opened until 2021, Education provided and continues to host online interactive instruction programs for parents. They cover the use of Microsoft Teams, Acellus and Schoology, the online hub for the instructional programs and for teachers to communicate with parents and students. There were also workshops to help parents learn to teach math, reading and writing. Teachers were also trained throughout the summer on how to use virtual learning platforms.
Just as the exact number of students without internet or computers has not been made available, the public doesn't know how many parents took advantage of those instructional workshops.
Most virtual programs in use, such as Acellus, have their own teachers. That means local teachers, especially for younger children, are not working as they normally would, according to Soto-Thomas. Virgin Islands teachers are "discouraged because they can't teach," she said.
At Wednesday's Education Committee hearing, access to laptops and other technology, however, weren't the only concerns senators had. A multitude of questions were asked to garner further information about distance learning protocol at public schools:
How are learning packets for students Pre-K to second grade being collected?
The first learning packet will be returned to the student's school where parents will receive the second and third booklets. St. Croix Superintendent Carlos McGregor said the second and third learning packets have just landed on island.
Is grading being suspended?
Grades are not being suspended. Berry-Benjamin said the Board of Education denied this request twice. "The board stands firm on their decision not to suspend grades," she said.
When will schools close if schools started late?
Not until all the technology that has been ordered, arrives, will the department know how far the school year must be extended. But Berry-Benjamin said the department has not made a decision on whether the school year will need to be extended or if the school day will be extended.
If a student is struggling with distance learning, what happens?
District superintendents said if a student or parent recognizes the need for additional support, it is advised that they reach out via email to the instructor of their class or courses. If the teacher recognizes that a student is struggling, department officials said they have allotted time within a teacher's schedule to make calls or email parents.
Currently, how many tablets and laptops are left?
There are 50 available tablets for students at Addelita Cancryn Intermediate and Jr. High, 30 tablets available for Bertha C. Boschulte Middle, 85 laptops and 25 tablets available for Ivanna Eudora Kean High, 69 tablets available for Joseph Gomez Elementary, 10 laptops available for Joseph Sibilly Elementary, 75 tablets available for Julius E. Sprauve, 58 tablets available for Yvonne Milliner-Bowsky Elementary, and 20 laptops available for Adult Continuing Education.
What is the best form of communication for parents to utilize?
The best way to reach out and receive answers for questions is to email public.relations@vide.vi. Berry-Benjamin said there is a behind-the-scenes team that is committed to fielding questions.