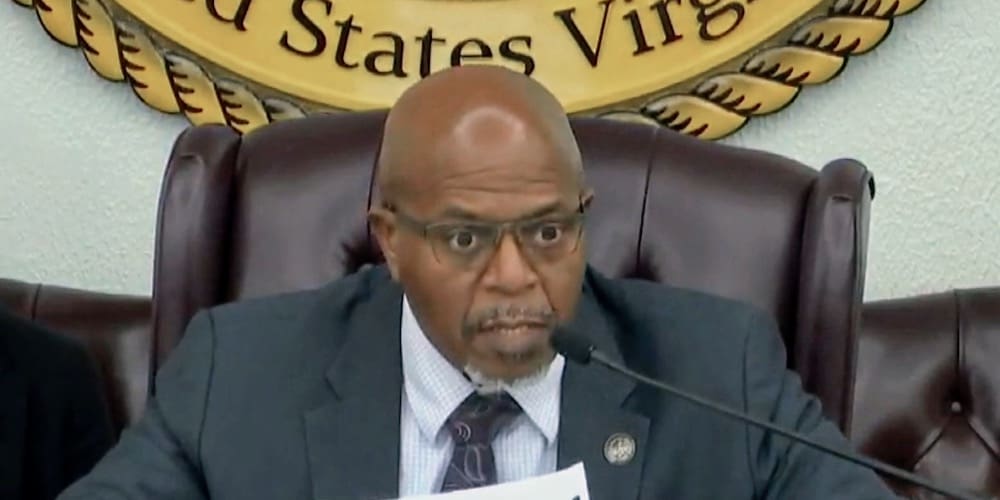 Lawmakers forwarded three bills Monday that, if enacted into law, would commemorate four honorees for their contributions to the U.S. Virgin Islands.
Members of the Senate Committee on Culture, Historic Preservation, and Aging acknowledged Manassah Francis for his entrepreneurship, Randolph Donovan and Kashief Hamilton for their heroism, and Noel Boynes Sr. for service to his St. John community.
Randolph "Junior" Donovan and Kashief "DJ General Kuntry" Hamilton
Randolph Donovan and Kashief Hamilton, who were entertainers on the West Indian Company Dock, displayed fearlessness by performing an act of bravery and saving the life of a young, wheelchair-bound girl who fell off the dock after rolling backwards while taking a family photo.
The tale of the men's valor went viral, garnering national attention for saving the girl, who sustained no injury and after a wellness check was seen enjoying the remainder of her vacation, West Indian Co., Ltd. CEO Anthony Ottley said.
The committee forwarded an act which calls for the governor and the president of the Legislature to present an "Official Key to the Virgin Islands" to the men in recognition of their heroism.
"It's not everyday that we serve as a backdrop of an event that shows the world that the U.S. Virgin Islands is a special place with exceptional people like Mr. Donovan and Mr. Hamilton," Ottley said.
Noel "Breeze" Boynes Sr.
Noel Boynes Sr. was called "a giant" in the marine transportation and recreational industries by childhood friend Captain Lawrence Benjamin.
"It is fitting and deserving of a man who along with a supporting cast of family members and friends saw voids in the marine transportation and recreational systems, and decided to serve our communities by filling them," Benjamin said.
In recognition of Boynes' service to the St. John community, the committee forwarded an act to honor Boynes by naming the car ferry dock in St. Thomas "The Noel 'Breeze' Boynes, Sr. Car Ferry Dock."
Boynes, among other things, was a firefighter, a naval architect, a businessman, and a philanthropist.
"With his inherent love for and his desire to serve his community, lots of hard work, and bolstered by the love of his devoted wife and family, and their belief in his dream, their support enabled him to make outstanding contributions to our Virgin Islands communities," Benjamin said.
Manassah Francis
Manassah Francis made many contributions of both services and entrepreneurship in the territory, according to the committee. In recognition of his accomplishments the committee voted to forward an act which would name a portion of Route 379 after him – "Manassah Hill Road."
Granddaughter Djoi Rae Francis said she "enjoyed countless stories told to me by complete strangers of how my grandfather had an impact in their lives by his selfless service in helping others."
Manassah was said to have come from humble beginnings, but during his life was owner of a restaurant, corner store, car dealership, chauffeuring, service, real estate business, and others.
Francis said "In 1951 Manassah was granted the first public bus transportation franchise in St. Thomas, U.S. Virgin Islands, which was known as Manassah Bus Line. And in 1989, when the government was required by law to provide free transportation for school children, Manassah expanded his business to include School Busing Inc."
Legislators saw it fitting that Manassah should have a road named after him.
"He used his many businesses as a platform to uplift the people around him, whether it was by mentoring young men in the community by giving them work and training opportunities or using his resources to help someone in need," Francis said.
Sens. Myron Jackson, Dwayne DeGraff, Javan James, Oakland Benta, Steven Payne Sr., Alicia Barnes and Athneil Thomas were present for the hearing.