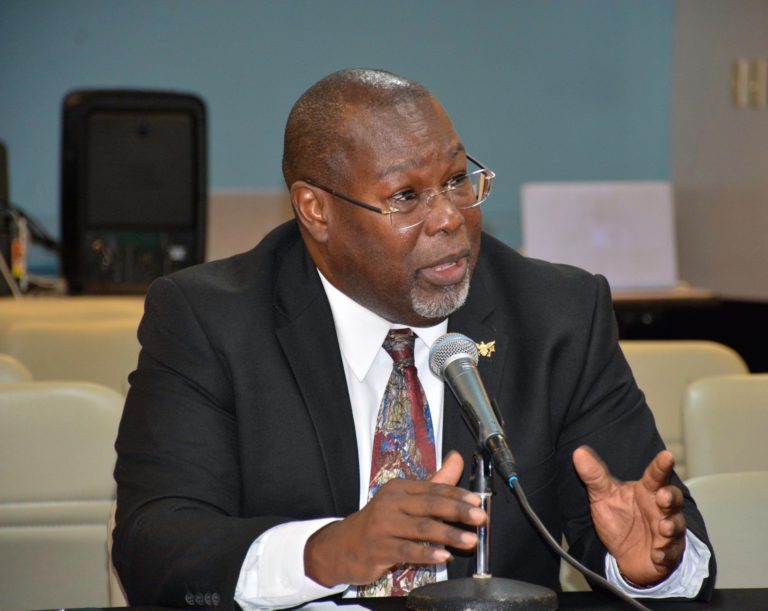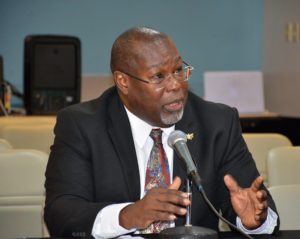 The Labor Department met the Sept. 10 deadline to apply for the Lost Wages Assistance Program, a stopgap measure while Congress hammers out a second pandemic relief package – but the money won't flow anytime soon to the territory's unemployed.
The $44 billion program, created by executive order last month by President Donald Trump, is funded through FEMA and will require the Labor Department to set up an entirely new system to administer, which will take about 90 days, said Commissioner Gary Molloy.
And it gets even more complicated.
The program provides enhanced federal unemployment payments of $400 per week, but only while the money lasts, and with a 25 percent cost-share to be paid for from CARES Act proceeds, the territory's General Fund or another source, according to Eric Adams, FEMA public affairs specialist.
Because the territory, like many states, has already allocated its CARES Act money, it has no match and the most anyone will get from the program is $300 per week, or half the original $600 federal pandemic unemployment relief they had been receiving, Molloy said. The federal program also applies only to people currently making more than $100 in underlying benefits, meaning it does not cover those who may need it most.
With the territory's unemployment rate hovering near 12 percent in July, and in the double digits since April, Sen. Allison DeGazon has floated a solution to make up the $100 difference so that recipients get the full $400. In a Sept. 6 letter, she proposed the territory borrow $3 million from its Unemployment Trust Fund. The measure, however, would require the support of her fellow lawmakers.
Based on its award letter from FEMA, the Virgin Islands is guaranteed to get three weeks of funding under the Lost Wages Assistance program, with payments retroactive to Aug. 1, Molloy said. After that, the Labor Department will have to submit weekly reports to qualify for more.
However, there is no guarantee more will be coming, as the funding is finite. As of Sept. 9, 49 states, Guam and the Virgin Islands have applied, according to FEMA. The program will end if Congress passes a new package, or on its expiration date of Dec. 27, whichever comes first.
Currently, unemployment benefits are being administered through six programs, four of which are targeted to individuals whose wages and/or income have been affected by the pandemic, Molloy said. Those include the Families First Coronavirus Response Act, Federal Pandemic Unemployment Compensation Program (funding for which ended in July), Pandemic Emergency Unemployment Compensation Program and Extended Benefits Program.
All of which has created a bureaucratic morass for the Labor Department.
While Gov. Albert Bryan Jr. touted the territory's pandemic response at a press conference on Sept. 8, noting that the Labor Department has issued 35,595 unemployment insurance checks totaling more than $27.2 million; 26,696 Federal Pandemic Unemployment Compensation checks totaling $40.6 million; $2.2 million in Pandemic Unemployment Assistance to self-employed Virgin Islanders; and $66,673 in Pandemic Emergency Unemployment Compensation, social media posts continue to bemoan delays in the system.
"We're having a lot of public relations issues, just because it's very difficult to get through to us on the phone, and people can't come into the building" due to COVID-19 restrictions, Molloy said Friday. "Now we're getting ready to implement another program, and not everybody is going to be eligible."
His department has been fielding 300 to 500 calls a day since the start of the pandemic in March, when Bryan instituted the first stay-at-home order, Molloy said. The volume dropped to about 250 a day when the territory reopened on June 1 but jumped right back up when the second shutdown was announced on Aug. 16. A lot of those conversations take 30 minutes to an hour, exacerbating the load, he noted.
"We're working as hard as we can on the backlog. It's very difficult, the volume we're dealing with," Molloy said. "We're working after hours most days and weekends to make sure we circle back" to anybody who might have been missed, he said. "There have been some delays, I will be the first to admit. The delays have been due to the volume."
Further complicating matters are people who file multiple unemployment insurance applications thinking their first one has been lost, or who tire of waiting and apply for benefits in another state, which requires further investigation by the Labor Department, and more delays, Molloy said. Those mainland agencies are just as overwhelmed as we are here in the territory, he noted, making it hard to get through on the phone. In other cases, applications are incomplete and need follow-up.
"I do understand there are individuals out there we have not gotten to," Molloy said. "They are hurting, and we need to do what we can to expedite the process."
And if Congress passes another pandemic relief package, that process will start all over again.
"It's going to take some time to implement another program," said Molloy. "We are doing the best that we can."