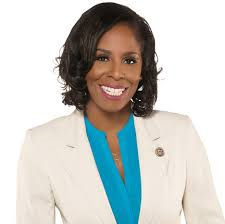 Congresswoman Stacey Plaskett released the following statement regarding rum tax cover-over payments for estimated FY 2021 rum tax collections received by the Virgin Islands:
"The Virgin Islands will receive $272 million from the Office of Insular Affairs, [will] work closely with the Internal Revenue Service to ensure a quick and smooth transfer of these taxes back to the USVI. These funds will be critical to the U.S. Virgin Islands as they work to manage health and economic impacts of the coronavirus pandemic in the territories.
"Under the Revised Organic Act of the Virgin Islands, any excise taxes collected on USVI –manufactured rum imported into the mainland United States are transferred to or 'covered-over' to the USVI. Most federal excise taxes do not apply in the Virgin Islands. An exception, however, is provided by Section 7652 of the Internal Revenue Code, which applies a special excise tax to items produced in the USVI and shipped to the United States. The tax is equal to any excise tax that would apply to an identical item produced in one of the 50 states or the District of Columbia.
"All payments are certified by the U.S. Department of the Treasury."