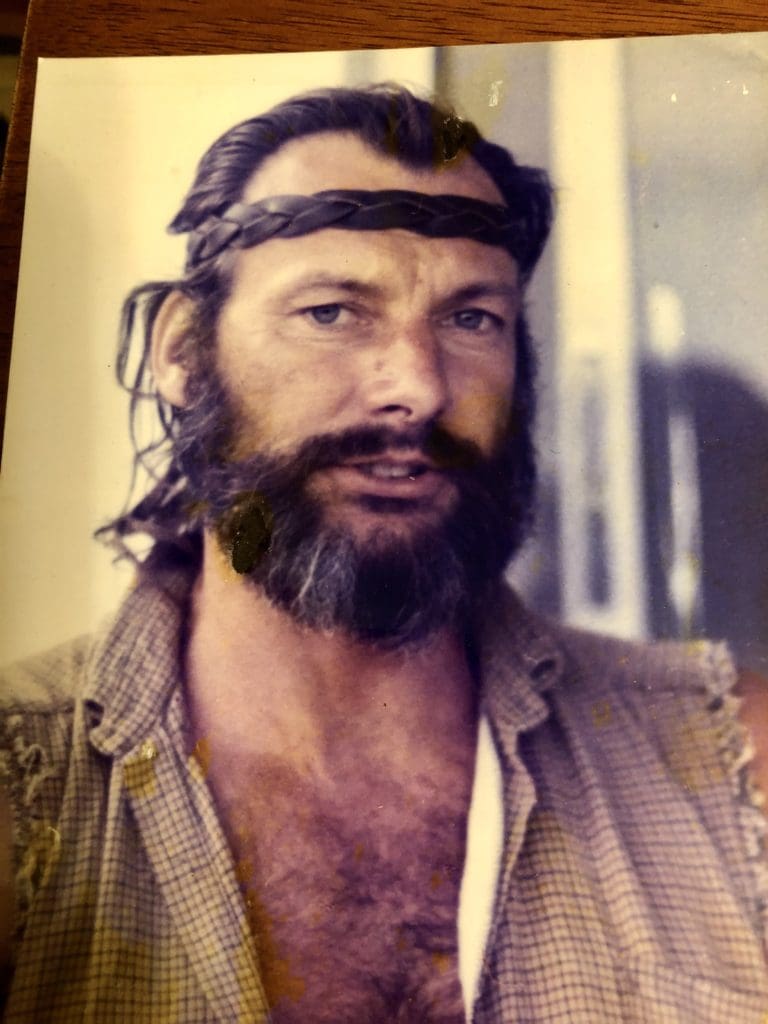 If you encountered Lew James on a dark street you would be strongly tempted to walk the other way. His appearance combined the looks of a pirate, a vagabond and a biker. Thin hair drawn back into a ponytail. Wrap around sunglasses. Shirt open to the waist. Bedraggled shorts. Bare feet. And a dour expression.
But in Lew's case – as is so often true – appearances were deceiving. Very deceiving.
Lew was deeply intellectual. He was an accomplished jazz pianist. At one time he held a captain's license for large seagoing vessels. He was an expert sailor. And beneath his gruff exterior he was a kind, sensitive person –  although he hid that part of himself very well.
I first met Lew in the early 1970s. I was a new faculty member at the then College of the Virgin Islands. Lew was married to a member of the nursing division. I did not have much contact with him outside of occasional social events. His rough-hewn persona did not invite further acquaintance, let alone the close friendship we eventually formed. That would come much later.
It started when I was at brunch at Tickle's restaurant, a regular spot in Lew's circuit. I had not seen him for over 20 years and barely recognized him. He came over to my table, where I was a Sunday brunch regular with my granddaughter, whom I was raising. Lew reintroduced himself as it was clear I was not certain who he was. He told me he enjoyed a column I was writing for a local paper. I invited him to sit.
No fan of small talk, Lew asked me if I was familiar with the opening of Albert Camus' "The Myth Of Sisyphus," a French existential examination of the human condition. It happened to be a favorite of mine, so I was able to make the correct response. The only serious philosophical question, Camus held, was whether we should commit suicide, not a topic with widespread appeal. Lew and I began a broad discussion of books and writers. And so began a friendship that lasted for over 10 years.
I considered myself to be a voracious reader, but Lew surpassed me. He would read almost anything, the only caveat was that it be well-written and on a serious topic. I became his supplier. All my finished books and magazines found an eager and discerning recipient and formed the basis for wide-ranging conversations.
As I got to know Lew better, his life story and eccentricities came into focus. He was a Navy veteran, was divorced from the wife I knew at CVI, and had a child by her (they had moved to Cape Cod). He had captained vessels both large and small. He was a recovering alcoholic. He was also an ex-con. At the suggestion of a "friend" – probably a DEA informant – he sailed to Venezuela and picked up a shipment of marijuana. Upon arriving in St Thomas waters, he was promptly arrested. He was tried, convicted and sentenced to a short term in a federal prison that held nonviolent, mainly white-collar prisoners. He told me that it was a positive experience. He met many bright professionals and went sober.
Lew had a deep distrust of all established institutions. He stayed under the radar as much as possible. It took him a long time to stop saving money in the form of postal money orders secured by a rubber band and stashed somewhere on his person. It was only when a counselor at the Veteran's Administration – about the only government body he trusted – told him that he was eligible for social security that he began collecting a welcome supplement to his meager income.
Lew despised bourgeois values, especially the focus on material possessions. He wore hand-me-down clothing. He lived a bare-bones existence, preferably on a boat. He did odd jobs, being very handy with all sorts of mechanical and construction skills. He considered the government corrupt and evil. He was skeptical of all official announcements.
But don't stereotype Lew as a right-wing populist. His politics were those of Bernie Sanders, not Donald Trump.
Lew was well known in his favorite haunts, mainly restaurants like Tickle's. He would order one cup of coffee – always decaf – and request endless free refills. He would complain vociferously if the background music was too loud or in poor taste. On the few occasions I could persuade him to partake in some food, he would invariably ask for an English muffin and often have it sent back to the kitchen as either over or under-done. One Christmas, to stop his complaining, I bought him his own toaster.
Lew took to my young granddaughter and her Puerto Rican cousin, a regular visitor. And they took to him. He was a gentle and kind-hearted curmudgeon. His anger at the world was based on a sensitivity to its cruelty, stupidity and injustice.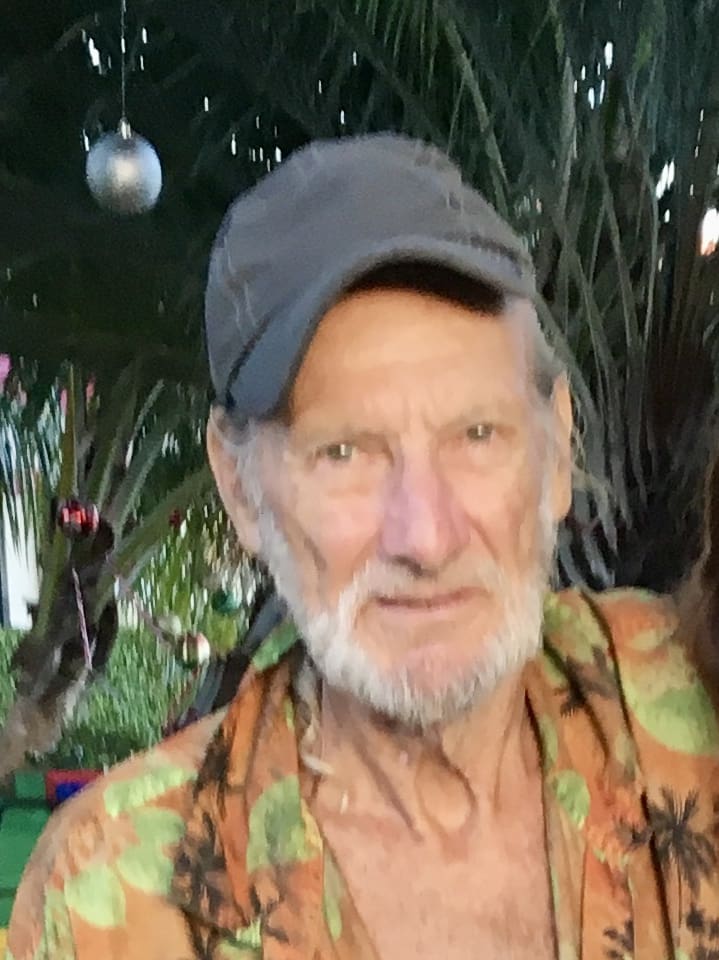 One of the unappreciated pleasures of living in the Virgin Islands is getting to know the unusual people it attracts. A New Jersey suburb it is not. The islands beckon to those who, for whatever reason, seek an escape from the constraints of middle-class existence. They question the shallow attractions of the "American Dream." They think and feel differently. And the V.I. has a high tolerance for them. Thank God for that.
Lew passed away recently after moving to Florida for health reasons. He was in his 80s and as combative as ever. His daughter was at his side. I wish I could have been there too.
Lew, I miss you. I am writing this as a small homage to a good friend and a special human being. I will not say rest in peace. Knowing you as well as I do, you will still be complaining in the afterlife. I just hope there are properly done English muffins, decaff coffee – and books.
Paul Leary, Ph.D., is Professor Emeritus of Political Science, University of the Virgin Islands.