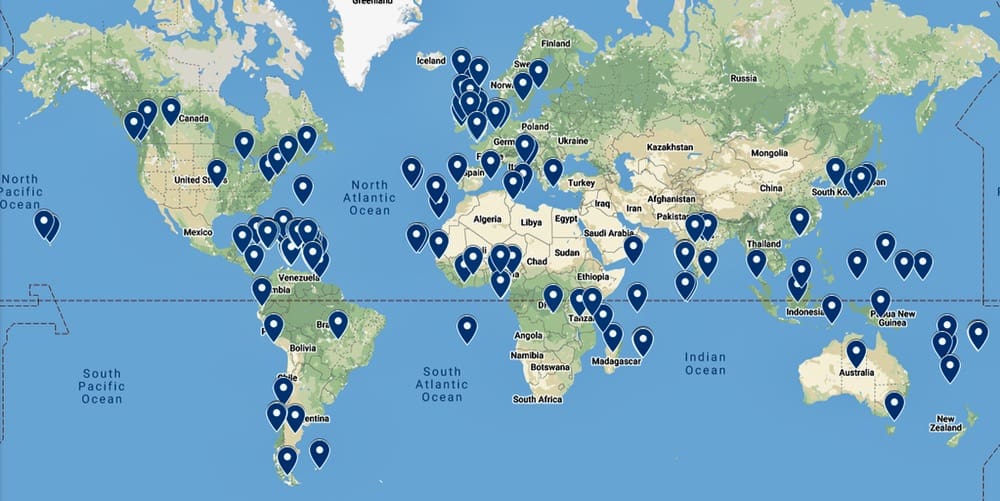 The first Virtual Island Summit drew more than 4,000 participants from more than 250 islands last year. This year, organizers expect 10,000 participants from more than 500 islands to attend the free online event.
Speakers such as the prime minister of Fiji, the president of Guyana and the prime minister of St. Vincent and the Grenadines will share their knowledge and expertise about issues that concern island communities.
– The summit begins on Monday, Sept. 7, and runs through Sunday, Sept. 13. An orientation session will begin at 5 a.m. EDT on Sept. 7 and again at 2 p.m. EDT to allow islands around the globe to participate despite their time zones.
Also, on the first day, the summit will feature a film about a young man, unhappy with the modern world, who hikes into the forest of Dominica and rides out Hurricane Maria in a bamboo hut.
– Day 2 is scheduled to begin at 2 a.m. EDT with discussions moderated by a former U.S. Department of State envoy and speakers from Fiji, Guam and Tuvalu. A similar discussion with different speakers will be held at 11:30 a.m. EDT for the western hemisphere.
The second day will feature a session on sustainable development, hosted by the Eastern Caribbean States organization, and a report will be presented comparing small island states and subnational island jurisdictions. In the evening, representatives from Bermuda, the Maldives, Barbuda and the Federated States of Micronesia will talk about their ocean champions who are leading efforts to protect the oceans.
– Day 3 will begin with a plenary session featuring speakers focused on global collaboration and the challenges of island communities. There will be a session on green energy development, political issues, public affairs campaigns and several other topics.
– During the rest of the week, there will be further discussions of energy solutions, education workforce and remote teaching and technology to promote sustainable development on islands. Organizers said highlights are expected to include a roundtable of island leaders discussing responses to COVID-19; dealing with climate change in the Caribbean islands; the impact of Brexit on U.K. territories; and, roundtables in English, French and Spanish.
The full agenda can be found online.
While there is no one representing the U.S. Virgin Islands so far, the British Virgin Islands and other Caribbean islands are registered, including Bermuda, the University of the West Indies, Barbados, St. Lucia and the Eastern Caribbean States.
Two prime ministers, several United National representatives and a senator from Canada will speak. There are several university professors on the roster as well as business leaders from the private and public sectors. Participants hail from Ireland, Guyana, Hawaii, Tiera del Fuego, Guam, Guernsey, Malta, New Zealand, Faroe Islands, Newfoundland, Scotland, Tasmania and others.
Funding for the event, started by James Ellsmoor, comes from sponsorships, donations, grants and paid courses through Island Innovation, a company founded by Ellsmoor. Island Innovation provides speakers, courses and workshops to benefit island communities.
Ellsmoor wrote to the Source about starting the Island Summit last year.
"We started the Virtual Island Summit to encourage connections between seemingly far-flung islands that have a substantial amount in common but may be separated by vast distances. The idea was born before we were forced to use digital events this year by the pandemic and the opportunity will extend far beyond lockdown."
Asked why people should participate, Ellsmoor replied in an email.
"Participants get a unique opportunity to exchange information with an extremely diverse array of people and by keeping the event free we maximize the opportunities for participation. Especially given the specific challenges islands have faced in 2020, we aim to generate some concrete outcomes that can be actioned by participants in their own communities."
Virgin Islanders can still register to communicate and learn from fellow islanders from Sept. 7 to Sept. 13.