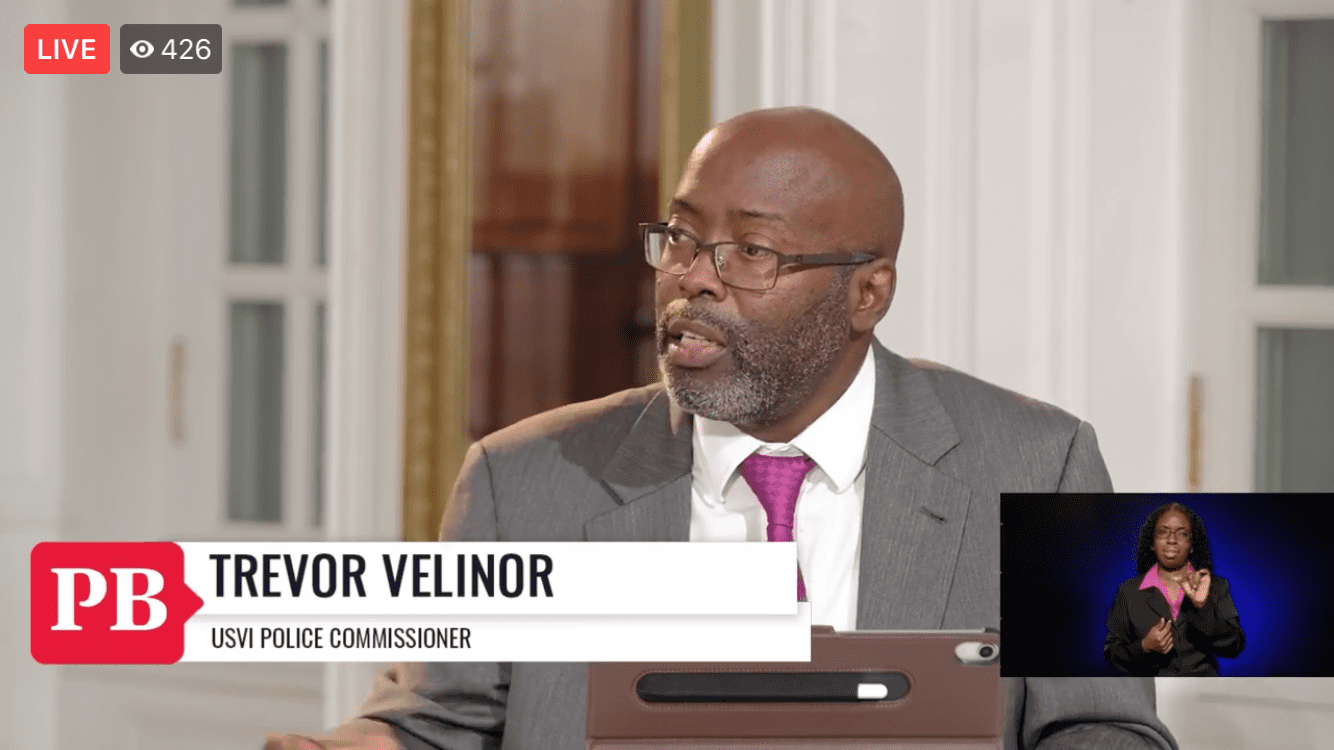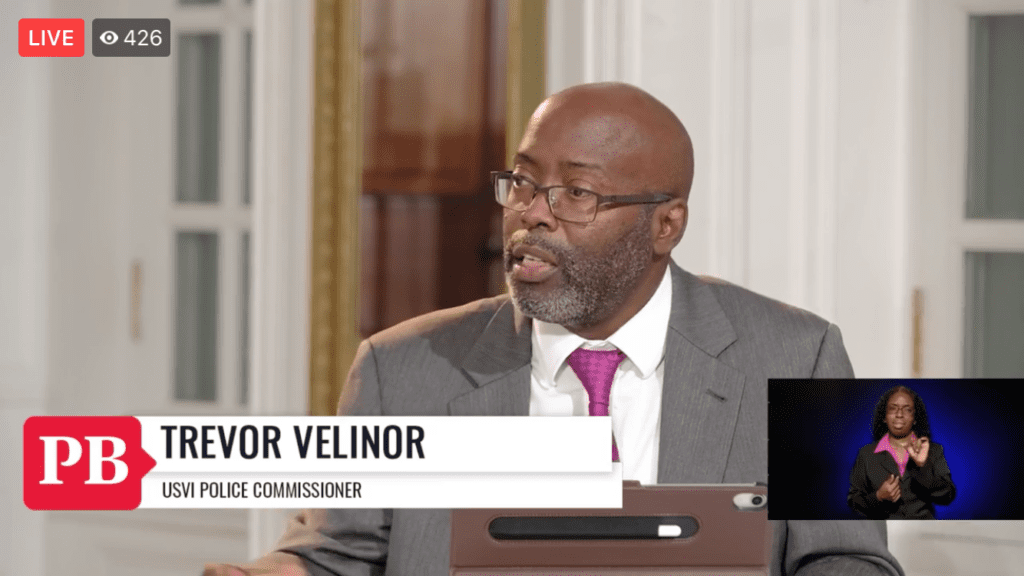 Community was the buzzword Thursday night as Police Commissioner Trevor Velinor, St. Croix Police Chief Sidney Elskoe and St. Thomas/St. John Police Chief Steven Phillip fielded the public's questions on The Press Box, the weekly virtual town hall hosted by Government House.
While the conversation touched on constitutional policing, community patrols and tackling small infractions as a way to restore law and order, talk repeatedly turned to impassioned pleas for the community to do its part and come forward with information about what police brass called "domestic terrorism" plaguing the Virgin Islands.
With 38 homicides so far this year and just nine arrests, silence is not an option, said Elskoe. "I ask the community as a whole to no longer allow these domestic terrorists to perpetuate an environment of fear. If you love these Virgin Islands, turning a blind eye is not an option. Ignoring this problem or taking a 'none of my business' attitude is also not an option. The anguish that results from these acts will be someone else's problem today, but will easily be yours tomorrow," he said.
"It's alarming. It's just unimaginable for a territory this small to have that type of criminal element that's doing us harm," said Velinor, adding that the goal of the police "is literally to make sure those individuals who are the victims of violent crime, they have a voice. That is our goal."
Police will continue to hammer away at solving cases, but arrests will take longer without helpful leads, Velinor said. "We can do better with more information. We're going to keep digging, and we're going to arrest some additional individuals but rest assured, we can arrest them quicker when the puzzle is completed and what that requires is sometimes more information."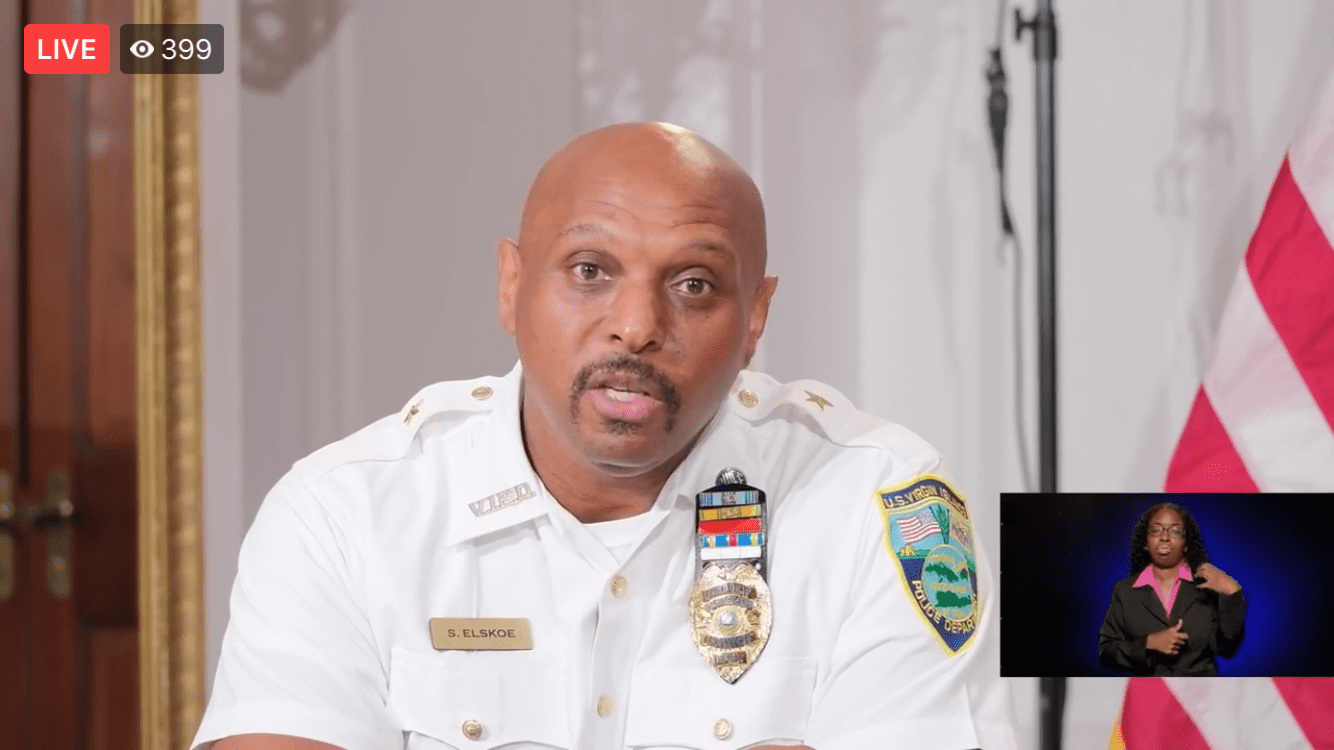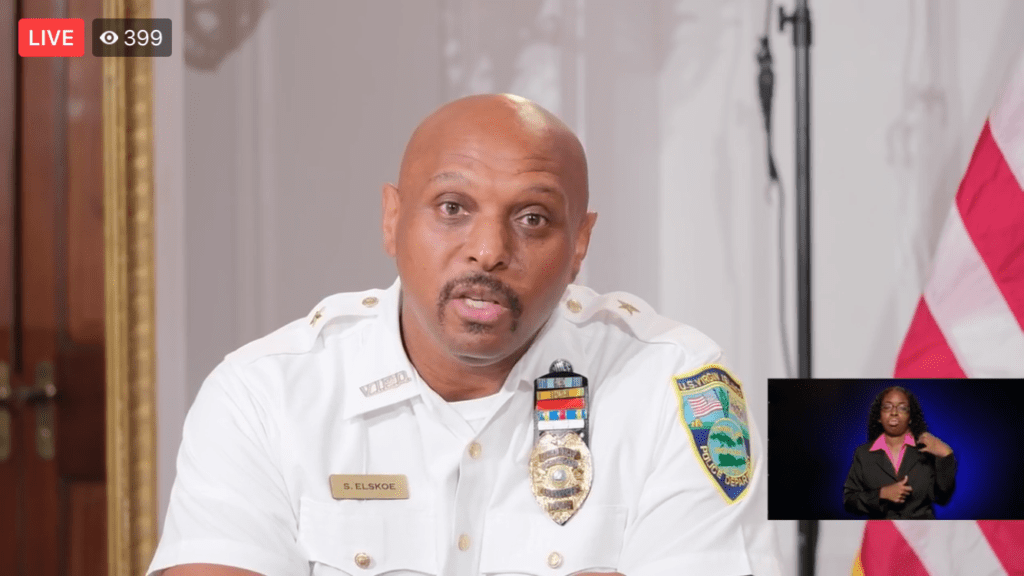 As an example, Elskoe pointed to the recent shooting death of 27-year-old Joseph Leonardo Clarke in Frederiksted that also injured a 7-year-old bystander, noting that police have identified a person of interest, in that case, thanks to "a wealth of cooperation from members of the community."
To further combat violence on St. Croix, Elskoe said he recently hand-picked a team of law enforcement professionals to take a proactive, aggressive stance against crime. They began operations on Tuesday, and on Wednesday made two arrests and seized two illegal firearms, he said. "We expect many more days like yesterday in the future. We will be out there, and you will notice."
As part of that mission, officers will also be ramping up the community policing efforts, going door to door and handing out "wellness cards" with the officer's name and phone number, as well as information about the anonymous Crime Stoppers USVI tip line, he said.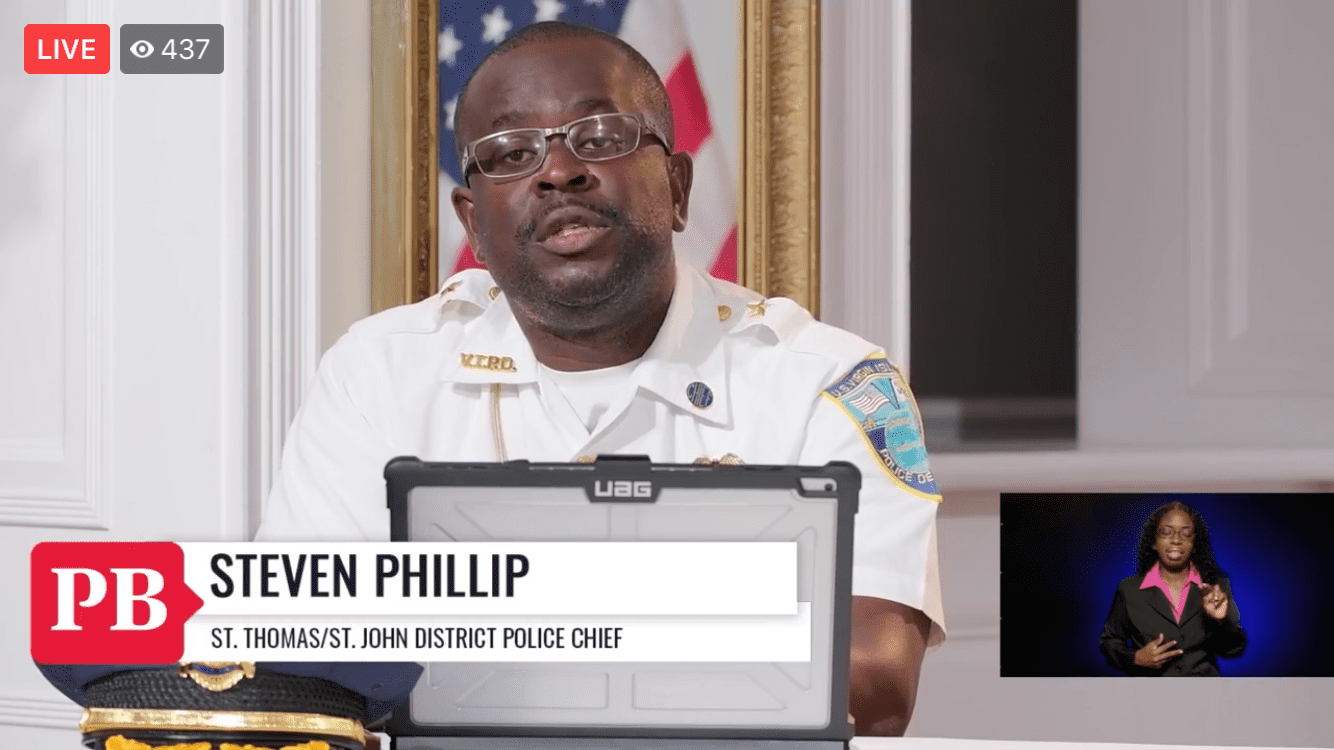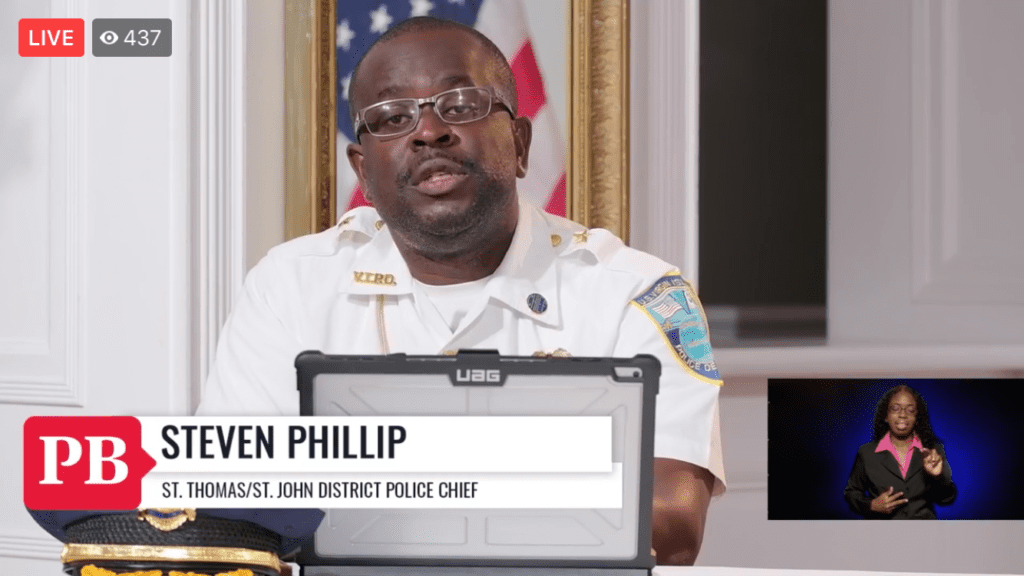 On St. Thomas, Phillip has had to contend with multiple homicides in the Hospital Ground area this year, as well as the April deaths of cousins Rique Ashby, 29, and Aaron Ashby, who was just 14. They were working in the Tutu area when they were killed by "senseless gun violence," Phillip said, noting that the case hit particularly close to home as many of the officers' children were friends with Aaron.
"I'm asking the community that if you know something, say something," Phillip said. The reward for information leading to an arrest in the Ashby case is now $70,000, he said, and urged viewers to call the Crime Tip Line at 340-778-4950 or Crime Stoppers USVI at 1-800-222-8477 (1-800-222-TIPS).
"We have more killings happening and we're in a pandemic. It's very sad to see, that we're such a small community with these senseless killings for no apparent reason. I don't know the reason for these killings. I call it evil."
He noted that it was with the community's help that an arrest was made Thursday in the death of 29-year-old Khamal DeSilvia, who was gunned down on July 22 near the Pavilions and Pools Hotel in Smith Bay. Tyler Labarrie and Rasokemo Archibald are facing murder charges in that case, according to Phillip. "I'm thanking the community for a job well done, and also the detectives. … These detectives are working night and day. We're not sleeping. Sometimes I probably get two or three hours of sleep," Phillip said.
"This is my home and I want to make sure our home is safe and protected. We need to stop it. We need to have our loved ones be safe. We need our children to walk the streets. Listen to me community, we're in a pandemic, we don't need no more gun violence. We need it to stop. I'm asking, I'm crying out for the public, if you know something, say something."