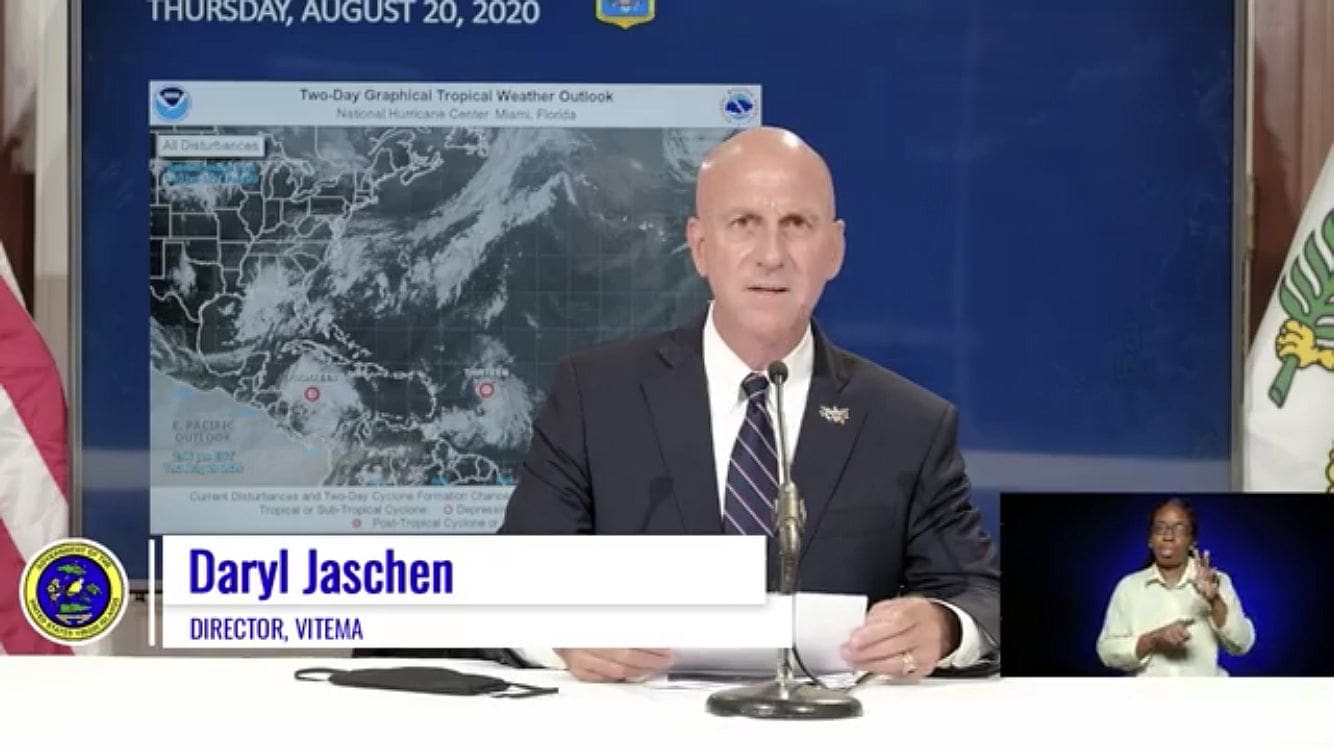 In an update Thursday on the movement of Tropical Depression 13, V.I. Territorial Emergency Management Agency Director Daryl Jaschen said the system is moving west-northwest at 21 miles per hour, which will put it near or north of Puerto Rico and the Virgin Islands Friday night into Saturday.
Jaschen said current maximum sustained winds are near 35 miles per hour.
The storm is expected to pass within 80 miles of St. Thomas and St. John, with residents beginning to experience the rain as early as Friday night through Saturday afternoon. Jaschen said there is a little more than 20 percent chance that the territory will experience tropical-storm-force winds between 39-57 miles per hour with 1-3 inches of rain, and isolated maximum cases of 3-6 inches, across the territory on Sunday.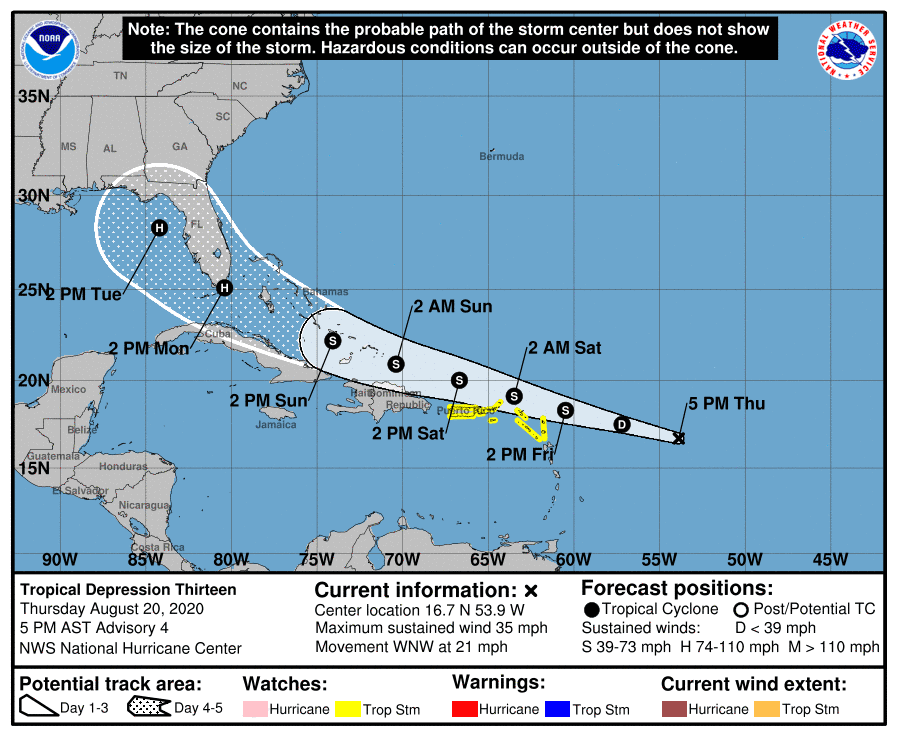 A tropical storm watch was issued for Puerto Rico and the U.S. Virgin Islands around 5 p.m. Thursday.
In preparation, Jaschen said there will be one more sandbag distribution Friday from 10 a.m. to 3 p.m. Sandbags will be distributed curbside only, and residents will be required to wear a mask. Sites are:
St. Croix
Department of Public Works, Estate Anna's Hope
Department of Public Works, Estate Concordia West
Renceliar Gibbs Fire Station, Cotton Valley
Charles A. Seales Fire Station, Grove Place
St. Thomas
Department of Public Works, Sub Base
Fortuna Fire Station
Curriculum Center (Tutu)
Omar Brown Sr. Fire Station, Estate Taarneberg
St. John
Coral Bay Fire Station
Department of Public Works, Susannaberg
Shelters will not be open for the storm, and Jaschen advised that they will only be opened in an instance where there is a Category 2 hurricane or higher, as advised by the governor. Ports, however, are expected to close Friday morning, he said.
Residents are urged to prepare storm and emergency evacuation kits, and Jaschen provided the following numbers for those who need to contact VITEMA: 340-773-2244 on St. Croix; 340-774-2244 on St. Thomas; and 340-776-2244 on St. John.