Estella Adams, beloved mother, grandmother, great-grandmother, sister, aunt and friend, died on Thursday, July 2, at Schneider Regional Medical Center. Estella was born in 1936 on Tortola and migrated to St. Thomas in the early 1950s.
Estella was preceded in death by her ex-husband, Allan Adams; and daughter, Judith Adams.
She is survived by her children: Julian Adams Sr., Annette Adams-Henry, Dean Adams Sr., Carol, Darlene and Neal Adams; sisters: Christineta "Christine" Fraser, Idalia "Dalie" Turnbull and Magarita "Maggie" Fraser-Hodge; and brothers-in-law: Edwardo Turnbull, Norbert Hodge, Cyril Frett, Aubrey "Chef Frett" Frett, Granville Frett, Godfrey Frett, Larry Adams, Eldridge Adams, Edwin Adams and Ulric Adams.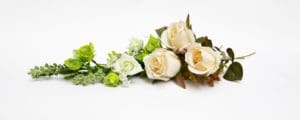 She is also survived by sisters-in-law: Eunice Cameron, Maybel Frett-Thomas, Cynthia "Girley" Knight, Tulor Frett-Cameron, Berniece Gumbs and Mavis Thomas; grandchildren: Akema, Erik, Devante, Julian and Dean Adams Jr., Conroy Henry Jr., and Quamė and Keván Henry; great-grandchildren: Lakema and Timothy Lovett, Jeremi and Henry Adams, and Conroy Henry III and Christian Henry; daughters-in-law: Rose, Michelle and Rasheedah Adams; and granddaughter-in-law, Joanna Henry.
Other survivors include nieces: Joan Adams, Harriet Donovan, Yvette Stoutt, Sherry Wallace, Sheryl Cline, Maicy Hodge, Marcy Lopez and Dianne "Pat" Fraser; nephews: Melvin, Bernard "Ilejah," Bennet "Benski," Carlton, Allington Fraser and Renaldo "Curtis" King; the Brathwaite, Fraser and Donovan families; other relatives and friends too numerous to mention; and special friends: Vicklyn "Candy" Adams-Brown, Charlene Adams and Ira Smith.
Estella Adams will be laid to rest Friday, July 31.