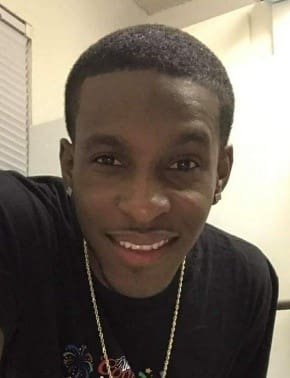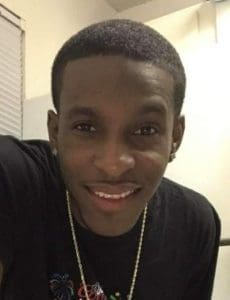 D'Quan Prentice died on Saturday, June 13, in Florida. He was 26 years old.
He is survived by his mother, Carmen Parrilla; father, Euclyn Prentice Sr.; grandparents: Anna Hall and Felix Parrilla Jr.; sisters: Shyra, Shekera, Shreen, Tanique, Shanique and Lanique Prentice; brother, Asymo Prentice; nieces: Amaya Alvarez, A'Kyra Farrell, Imani and I'Mai Fontenelle, Zy'Naii Prentice and J'Nyla James; and nephews: Kye and Seiji Richards, Ajani and Azani Prentice, A'Kyo Farrell and Lashonne Lake Jr.
He is also survived by aunts: Wanda Parrilla Dogue, Dalsia Parrilla, Jasmine, Tiffany, Geraine and Joanna Parrilla, Shamara Christopher, Delia Peters, Elenor Parris, Doris Sutton, Rita Greenidge and Denise Albert; uncles: Felix, Manuel, Juan, Luis, Marcilino and Felix Parrilla, Philmore Christopher, Carlton Jr., Orson and Jason Prentice, Roy and Melbourne Clarke, and Daniel Daley; as well as other cousins and other relatives too numerous to mention.
A viewing will be held from noon to 2 p.m., Thursday, July 9, at James Memorial Funeral Chapel. A funeral service will be held at 10 a.m., Friday, July 10, at Kingshill Cemetery.
The family requests that attendees wear a face mask and adhere to social distancing guidelines. Those in attendance are encouraged to wear festive colors.