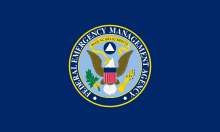 According to the Federal Emergency Management Agency (FEMA), emergencies and disasters can be frightening for children. Being aware and included in preparedness plans can lessen their fear and anxiety.
It is helpful to:
Include children in preparedness conversations,
Practice emergency plans regularly,
Make sure children have emergency contacts memorized or written down, and
Teach children how and when to call 911.
Families need an emergency communications plan that includes a list of key contacts to reach out to during an emergency. Include an out of town emergency contact that each family member can reach by phone to let them know where they are, and if they are safe. All should keep a copy of this list in their belongings, such as luggage, sports bags, school bags, emergency kits or in their cellphones.
The family emergency plan should also include an emergency kit with at least a three-day supply of food and water for all members of the family, including pets. Other items may include, a battery or solar-powered radio and additional batteries if needed, first-aid kit, flashlight, clothes, blanket, whistle, and any prescribed medicine.
Follow the latest Centers for Disease Control and Prevention (CDC) guidance to include additional items in kits to help prevent the spread of coronavirus. Children can include personal or comfort items, such as their favorite book, toy or game.
Exploring www.ready.gov/kids/games allows children of all ages to learn and prepare for emergencies while playing a variety of games.
Including children in the planning will reduce their stress before, during and after a disaster.
Check out www.Ready.gov for more information about preparedness for children and other family members.