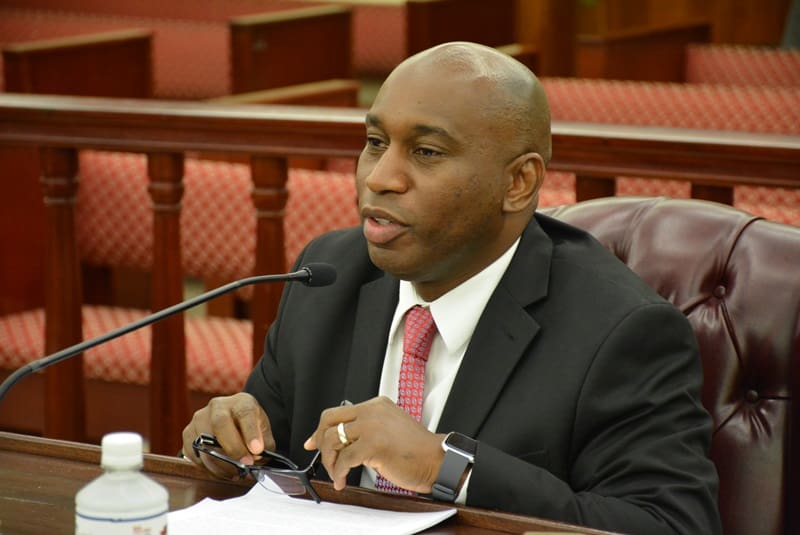 Virgin Islands Housing Finance Authority officials on Wednesday disputed some findings of mismanagement in a capacity audit of $233 million in Federal Emergency Management Agency grants awarded to the Authority last December. The funds were to cover contractor costs as part of the Authority's Sheltering and Temporary Essential Power (STEP) pilot program.
On May 4, the U.S. Department of Homeland Security's Office of Inspector General released findings that VIHFA mismanaged the funds due to an inadequate financial system and inadequate staffing levels; insufficient policies to review labor costs and accounting of management costs; poor procurement practices that resulted in sole-source procurement, conflicts of interest and the use of suspended or debarred contractors; incorrect cost categorizations in project worksheets; project cost overruns; and inadequate grants portal access and training.
But at Wednesday's Senate Committee on Housing, Transportation, Infrastructure and Telecommunications hearing, VIHFA Executive Director Daryl Griffith said, "This report contained many items that are simply incorrect."
"The VIFHA, two weeks ago, sent a letter to the [Office of Inspector General] along with supporting documentation refuting these findings," Griffith said.
The first finding Griffith said the Authority contested was sole-source procurement, of which the audit report states, "VIHFA awarded one contract, for approximately $35 million, to a contractor without issuing a request for proposal or soliciting a competitive bid because the contractor had bid on similar work for another project. This contract was for emergency work repairs under VIHFA's STEP program."
Griffith said the report finding was incorrect. He said on Jan. 4, 2018 the Authority issued a request for proposal, and from that request for proposal, the Authority awarded two contracts.
The second finding Griffith countered was mismanagement of project cost overruns. The audit report states, "FEMA awarded two projects for $222 million, however, VIHFA has incurred nearly $296 million of cost overruns. Thus, estimated project costs rose from $222 million to $518 million, an approximate 133 percent increase."
Griffith said the STEP program did not have any cost overruns.
"FEMA originally estimated an approximate cost of $600 million for the STEP program, and if you look at the actual invoices for phase one of the program, the estimate was very accurate. Unfortunately, only $222 million was initially obligated to the program. Now FEMA has been our partner in reversioning the STEP project worksheets to accommodate the success of completing more homes than the original obligation could accommodate," Griffith said.
The final thing Griffith contested was the audit's finding that the Authority did not have a sustainable financial management system. The audit recommended the implementation of an accounting system called SAP Business One.
"Contrary to the report, the VIHFA has been using SAP for over a decade," Griffith said. He added the Authority also uses other software to track the work of all STEP program contractors.
Though there were seven findings in total contained in the audit report, Griffith spoke only of the aforementioned three findings at the committee meeting.
All STEP program contractor invoices have now been submitted to FEMA for payment; $343 million has been paid out and $406 million worth of invoices are being reviewed.