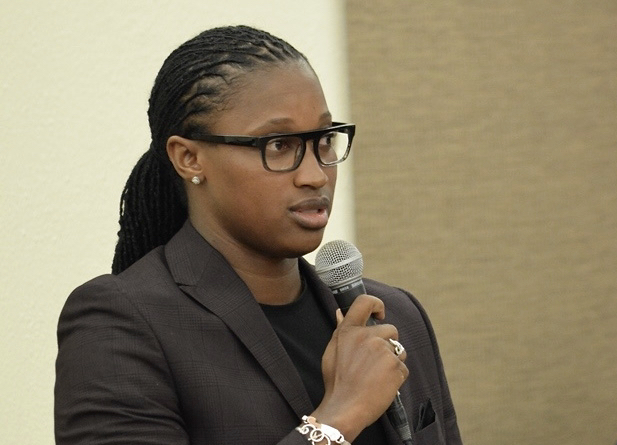 On Wednesday, Sen. Janelle Sarauw said she has reservations about rushing the legalization of recreational cannabis use in the Virgin Islands. Sarauw spoke about the proposed cannabis legislation and the cannabis industry for 45 minutes on Facebook Live that accumulated nearly 3,000 views by Wednesday evening.
Sarauw said it is important to her that legislation on medicinal cannabis use be strengthened before a recreational marijuana bill moves forward. "If we can get medicinal off the ground, we will already have the infrastructure in place while we work on strengthening the full recreational bill," she said. "So when tourism comes back in approximately two years you have an industry ready for recreational marijuana."
The Source covered the Senate hearing earlier this month at which the proposed recreational cannabis legislation was debated.
"The recreational bill as it stands cannot pass," Sarauw stated in her Wednesday address.
Her arguments against passing the bill are that there need to be more protections for local people in the industry, the infrastructure of the industry should be analyzed and education should be provided so farmers have the information to grow plants that meet lab standards.
A bill legalizing medicinal use passed on Jan. 9, 2019 but has yet to be implemented. Of the states and territories with a recreational bill on paper, the Virgin Islands is the last to execute medicinal regulation.
The medicinal bill called for a nine-member board that would promulgate the rules and regulations for the Office of Cannabis Regulations within six months. A year and a half later there are only five members on that board.
Sarauw said a bill the Senate will discuss on Friday aims to expand the board to 11 members and will establish clear deadlines for requirements to be met.
The personnel needed to fill the new Cannabis Advisory Board would be: one farmer, one economist, an expert in cannabis technology, three health care practitioners (one must be a pharmacist), a representative from UVI, a representative from the Department of Health, a member from the Department of Agriculture, a person in the field of naturopathic medicine and a disability advocate.
If that bill passes it will give the governor 20 days to nominate people for the board, then the Senate will act on his nominees.
Once the board is confirmed by the Senate, they will have 145 days to establish rules and regulations for the Office of Cannabis Regulations.
Sen. Donna Frett-Gregory chimed in to respond to a question about marijuana traveling between islands in the territory, stating that it would not be legal without a federal law change.
Frett-Gregory also voiced her concern about the medicinal bill, saying she is unsure if the population is large enough for it to be profitable for investors. Sarauw responded, "We didn't vote for it [Act 8167] to be this large revenue stream to investors. We voted for that so that we could start medicinal, begin the process of establishing a cannabis infrastructure. We voted for it to give relief to people who needed their pain to be managed, who had medical issues. That's the reason we voted for it."
Sarauw was asked about freeing persons that are in jail for marijuana crimes and said there is a bill already submitted that will pardon all those who are incarcerated for cannabis-related crimes. She said it needs to be heard by the Committee on Public Safety.