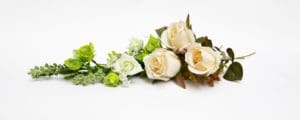 Vernon Edward, better known as "Shorty" or "Ben," died on June 10.
The viewing will be held from 9-10 a.m., Wednesday, June 24, at Turnbull's Funeral Home with a service to follow at 10 a.m. Interment will be Eastern Cemetery.
He is survived by his sister, Veronica "Cutie" Crump; brothers: Winston "Pappy" Crump, Authur "Toosie" Lapps and Romeo "Jude" Edwards; special friends: Hilderene George, Judith Mayers, Joseph Edwards, Olive Edwards, Keith Freeland, Charles McKay and Vanessa Williams Mactavious; goddaughter, Cheryl Baily; sisters-in-law: Myra Edwards, Ingrid Howson, Coralie Caines, Myrlene Caines and Ellen Daniel; brothers-in-law: Lionel Caines Jr., Alvin Richardson and Irvin Wheatley; and daughter-in-law, Shelley Mourillon Edwards.
He is also survived by son-in-law: Benito Dawson; daughters: Danielle J.L. Edwards, Caroline Dawson, and Jibelys Roselia Rivera; sons: Enrique Edwards and Emilio Edwards; grandchildren: Easton Edwards, Jayden J. Mactavious, Benito Dawson II and Jacklyn D. James; nieces: Denise Hurst, Mary-Clare Hurst, Kelica Gordon and Kerian Browne; nephews: Aleph Lapps and Garret Mills; and cousins: Patricia Matthews, Ophelia Matthews-Allen, Irona Robinson, Eddie Matthews, Ann Questel, Fitzroy Matthews, Didace Matthews, Natasha Hill, Lyroy Allen and Greg Allen.