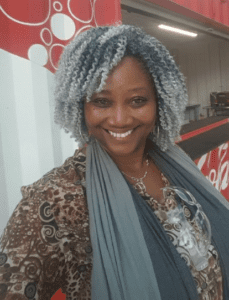 Charlene Demaris Davis of Sion Hill died at the age of 58 on June 3.
She was preceded in death by her mother, Doreen Hutchinson-Herbert; father, Charles Rudolph Davis; aunt, Hyacinth Philip; and brother, Harvin Davis.
She is survived by her daughter, Ashley Wattley; grandson, Joshua Williams; sisters: Corlen Herbert, Nicole Hawkins, Ruth Nadine Glasgow, Janet Loten, Maria Davis, Colette Davis and Laurisa Davis; brothers: Calvin Herbert Jr., Michael Herbert, Oken Davis, Neil Davis, Nevin Davis and Clyde Davis; nieces: Areannah Agathe, Aaliyah Hawkins, Delia Richardson, Amoy Christopher, Cheverne Christpher-Modeste, Jewel Jack and Autumn Reinhardt Davis; and nephews: Shakur Herbert, Shaquille Herbert, Jayden Gordon, Nicholas Hawkins, Troy Jack, Devon Jack, Ashim Andrews, Hanif Andrews and Leonard Wilson.
She is also survived by aunts: Ethelyn Wynter, Janet Lewis, Melba Joseph, Annette Bedminster and Dolores Davis; uncles: Leroy Joseph and Mortimer Davis; other survivors include sisters-in-law: Debra Herbert, Carol "CeCe" Davis, Qunitta Davis and Shennette Davis; brothers-in-law: Mannix Hawkins, Wayne Glasgow and Tony Loten; godparent, Ramdaye Rodriguez; god-sisters: Susan Rodriguez, Asha Rodriguez and Usha Rodriguez; and godbrother, Josè Rodriguez II.
Other survivors include cousins and other relatives: Arlene Petersen, Terry-Ann Moore, Lindale Lewis, Cheryl James, Michelle Warner, Vere Wynter, Anderson Wynter, Calvin Liburd, Avondale Lewis, Franklin Philip, Jason Philip, Aubrie Philip, Joseph Warner and Omarie Anthony; special friends: Sean "Bobby" Richardson, J'Ada Finch-Sheen, Dorothy Edwards, Robert and Vanda Pennyfeather, Fredrona Milligan, Belgica Simpson, Irmina Jacques and the Church family: New Testament Church of God-Whim, Sol de Justico, Iglecia de Dios, New Testament Church of God-St. John's and Bethel Deliverance Center Church of God; as well as many more family and friends too numerous to mention.
The family requests that those in attendance wear shades of blue.
The family wishes to express its thanks and appreciation to Foundation Ministries family, Coca Cola VI Family(CC1-VI), Dr. Gemaine Owen, Dr. Worax and Dr. Angelo Galiber at Gov. Juan F. Luis Hospital and Medical Center.
Viewing will be held from 3-5 p.m., Friday, June 19, at James Funeral Home. The funeral service will be held at 10 a.m., Saturday, June 20, at Kingshill Cemetery. The family respectfully request that attendees wear a face mask and adhere to the social distancing requirements.
Thank you for your blessing and prayers during this time.