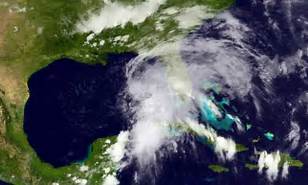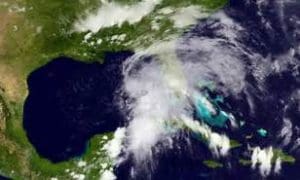 With early reports from forecasters that the 2020 storm season is expected to be more active than usual, the Virgin Islands Insurance Association (VIIA) urges the community to plan early, be vigilant, and be prepared.
According to Virgin Islands Insurance Association (VIIA) President Sandra Harty Gutierrez, the organization is dedicated to the stability, protection and prosperity of the Virgin Islands. "We look forward to supporting the ongoing efforts of Lt. Gov. Tregenza A. Roach Esq., who is also the Commissioner of Insurance, in providing essential information to our residents and, in case of disaster, our members will work diligently to bring relief to the insured."
Gutierrez explained that the Virgin Islands Insurance Association's responsibility to the territory extends beyond that of a link to the financial security that insurers provide in the aftermath of a natural disaster. VIAA members are part of the V.I. community and want to educate and assist all Virgin Islanders by ensuring that disaster preparedness becomes a part of the fabric of island living, not just a seasonal occurrence.
June 1 marked the official beginning of the 2020 hurricane season that will extend through Nov. 30. Colorado State University's forecast includes 19 named storms and nine hurricanes with four reaching above Category 3 status.
The Virgin Islands Insurance Association offers residents this checklist:
immediately review all insurance policies to confirm that home, business, property and automobile insurance provides adequate coverage for your needs
keep a list of your insurer(s) for easy access and ask all questions about the status of your coverage prior to any disaster
if you desire flood insurance, be aware that it is a separate policy from homeowner's insurance and is available even if you are not in a flood zone
renters should consider a renter's policy to cover personal belongings
condominium unit owners should buy a unit-owner's policy and make sure it complements the coverage provided by the condo association's policy
place all important documents (policies, passports, birth certificates, legal documents, etc.) in a safe, waterproof location that you can quickly get to if needed
take pictures of your home, business and property before and immediately after a disaster
stay tuned for all government issued emergency information and alerts using battery operated radios and mobile devices.
Visit https://www.viinsurance.org for more information from VI Insurance Association member agencies on how to insure your home, business or property. Checklists, tips and tools are also available.
The Virgin Islands Insurance Association is a unified group of resident property and casualty insurance agencies, brokerages, domestic insurers and independent adjusting firms which aims to represent the local insurance business community by lobbying for appropriate legislation, stimulating public awareness and in further educating its members and the public of the benefits that may be derived from insurance.