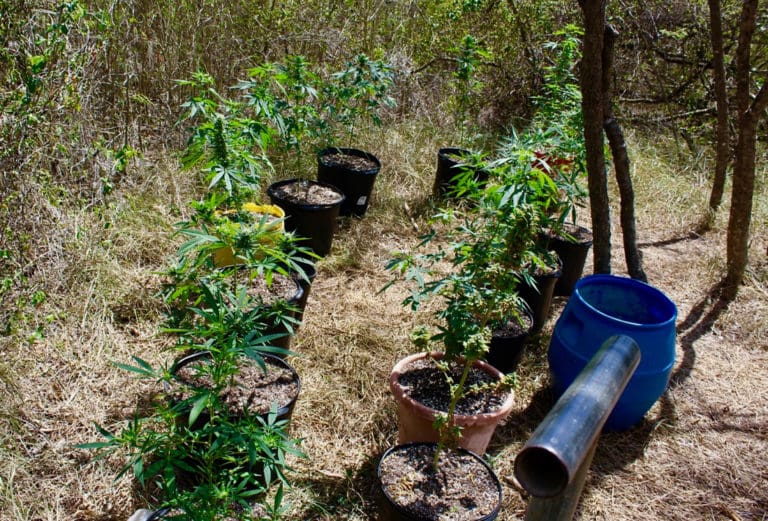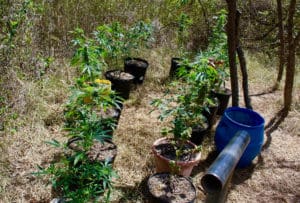 The V.I. Police Department on Friday found an illegal marijuana cultivation site in Estate Windsor and Windsor Forest, just north of St. Croix's Estate Glynn, on land owned by the V.I. Department of Agriculture.
VIPD's Animal Cruelty Investigator discovered six emaciated dogs with no food or water nearby. The dogs were transported to the St. Croix Animal Welfare Center for medical evaluations.
Several trails at the site led officers to three different patches of illegal marijuana cultivation. Officers found just under 50 marijuana plants, topsoil and other material for growing marijuana. The plants were confiscated.
This case is under investigation. Police asked anyone with information on this case to call 911, the Criminal Investigation Bureau at 340-778-2211 or Crime Stoppers USVI at 1-800-222-8477.