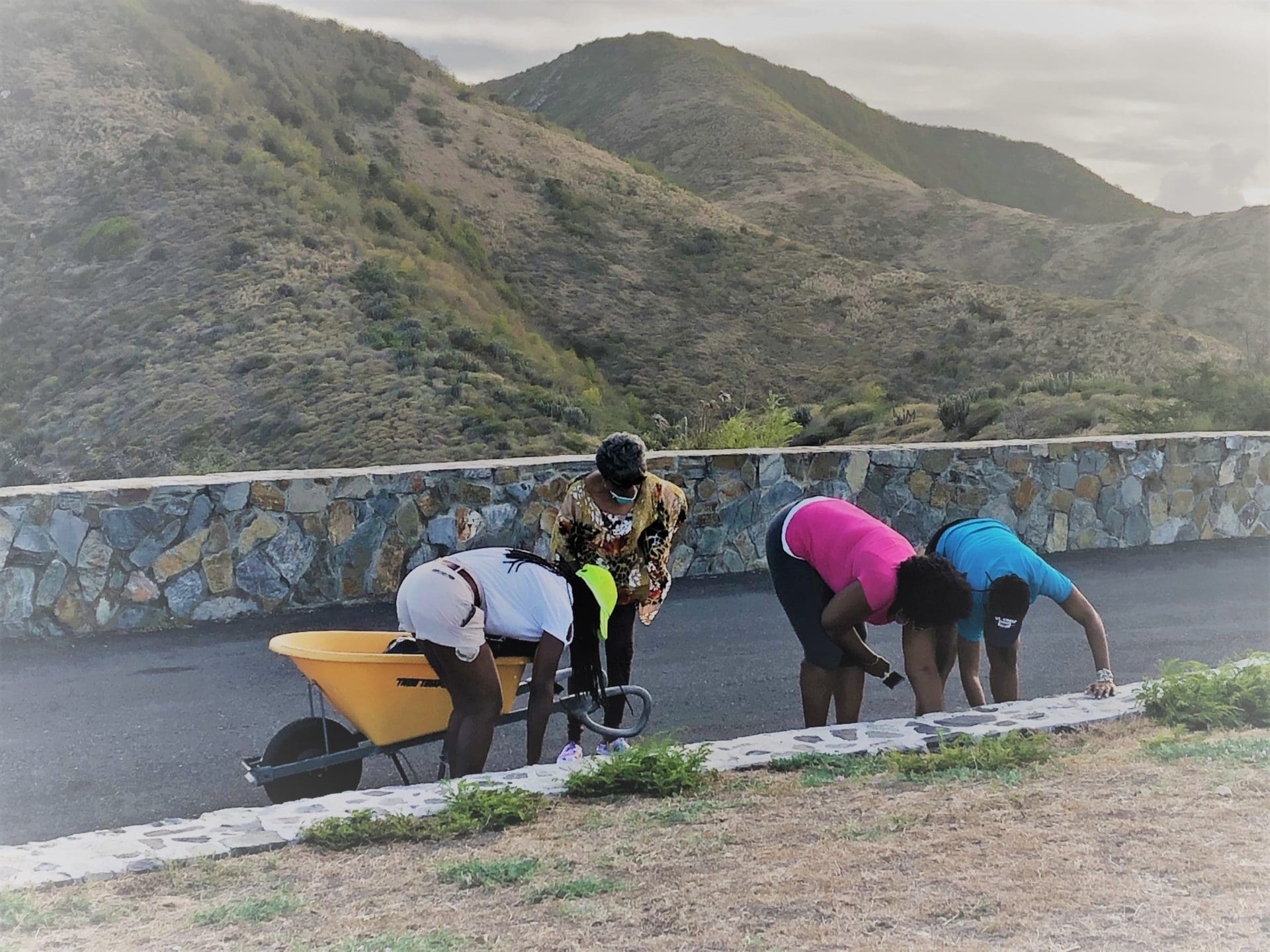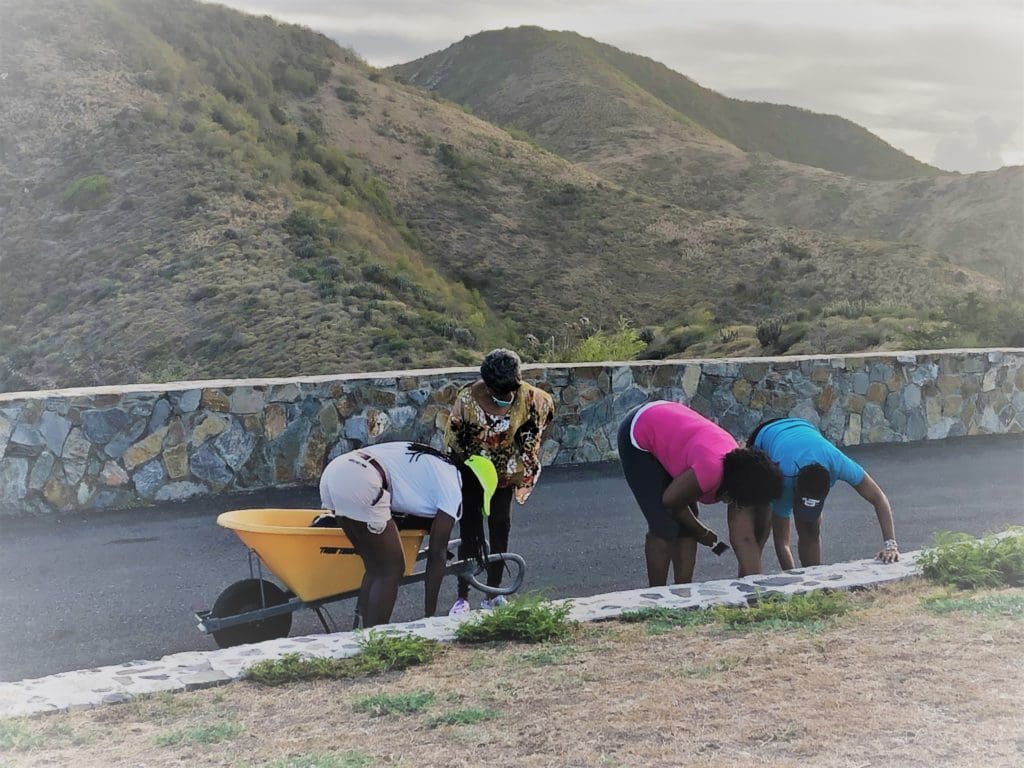 Point Udall garnered some TLC on Mother's Day this year, as local nurse Kathleen Arnold Lewis mobilized a beautification initiative. Accompanied by a group of volunteers, including her daughter, son and family friends, the crew donated its time and materials to tackle projects such as painting, pruning brushes, picking up trash and planting trees, to name a few. Several friends donated desert rose and cactus plants, soil, planters, tools as well as United States and Virgin Islands flags for the flagpole.
"Point Udall is one of the most beautiful places I have seen in all my travels," said Lewis. "I think there's an opportunity here to better promote this monument for the territory and to help beautify it so that more people can enjoy it. I started this project to inspire our community to do their part. Let us honor and cherish what we have."
The Department of Public Works (DPW) erected the Millennium Monument in 2000, to commemorate the beginning of a new millennium for the United States. The public monument consists of a giant sundial as Point Udall is the first place the sun rises on United States soil.

"I am encouraged when individuals take action to keep our community clean," said DPW Commissioner Nelson Petty Jr. "Ms. Lewis has demonstrated her commitment to the environment, and we are grateful for the volunteers who partnered with her to help restore and maintain this historic landmark."
Point Udall is the easternmost point of the Western Hemisphere and is part of 17 miles of protected shoreline and coral reefs encompassing the East End Marine Park.
Follow DPW on Facebook, Instagram and YouTube. People can also log on to www.dpw.vi.gov and www.vitranvi.com to stay abreast of all things V.I. Public Works.