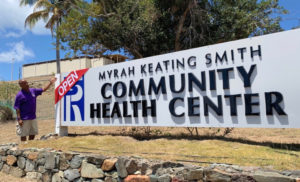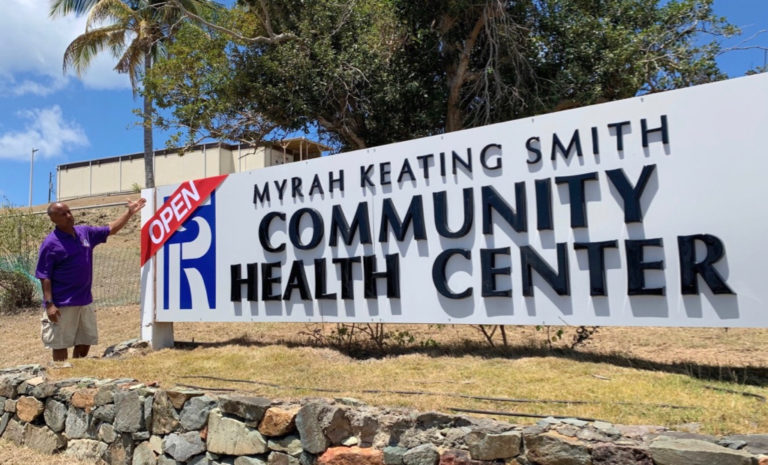 As the territory moves forward with reopening services, many in the community will be seeking to renew or apply for health cards (or food handlers' cards), which are a requirement to work in the following industries: food service, childcare, beauty, barbers, spas, nail salons and massage parlors.
To obtain or renew a health card or food handler's card at Schneider Regional Medical Center (SRMC) or at the Myrah Keating Smith Community Health Center (MKS), be aware of these new steps:
 All services outpatient and elective procedures at the Roy L. Schneider Hospital (including lab tests) are done by appointments. The medical facilities are making limited accommodations for walk-ins requiring laboratory services and food handler cards.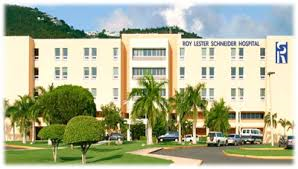 People are no longer required to obtain the food handler's application form from the Department of Health (DOH) before the visit.
 those who wish to access services at the Roy L. Schneider Hospital, please call: 776-8311 ext. 2157, 2168, 2171 or 2211 to schedule an appointment or get more information.
 At the MKS Clinic, food handler's specimen drop-offs are between 7:30 am to 11:30 am. on Mondays and Fridays. Please print name, date of birth and time of collection clearly on the specimen label before drop-off.
For more information, call 776-8311 ext. 6602.
The safety of patients, staff, and community remains a top priority for us at SRMC. As such, all persons visiting our facilities to access these services are still required to follow the same screening and visitation protocols. Visitors are required to observe safe social distancing of 6-feet or more and to wear a mask or facial covering at all times while in the hospital's facilities.
Visit the website for more information: https://www.srmedicalcenter.org/.