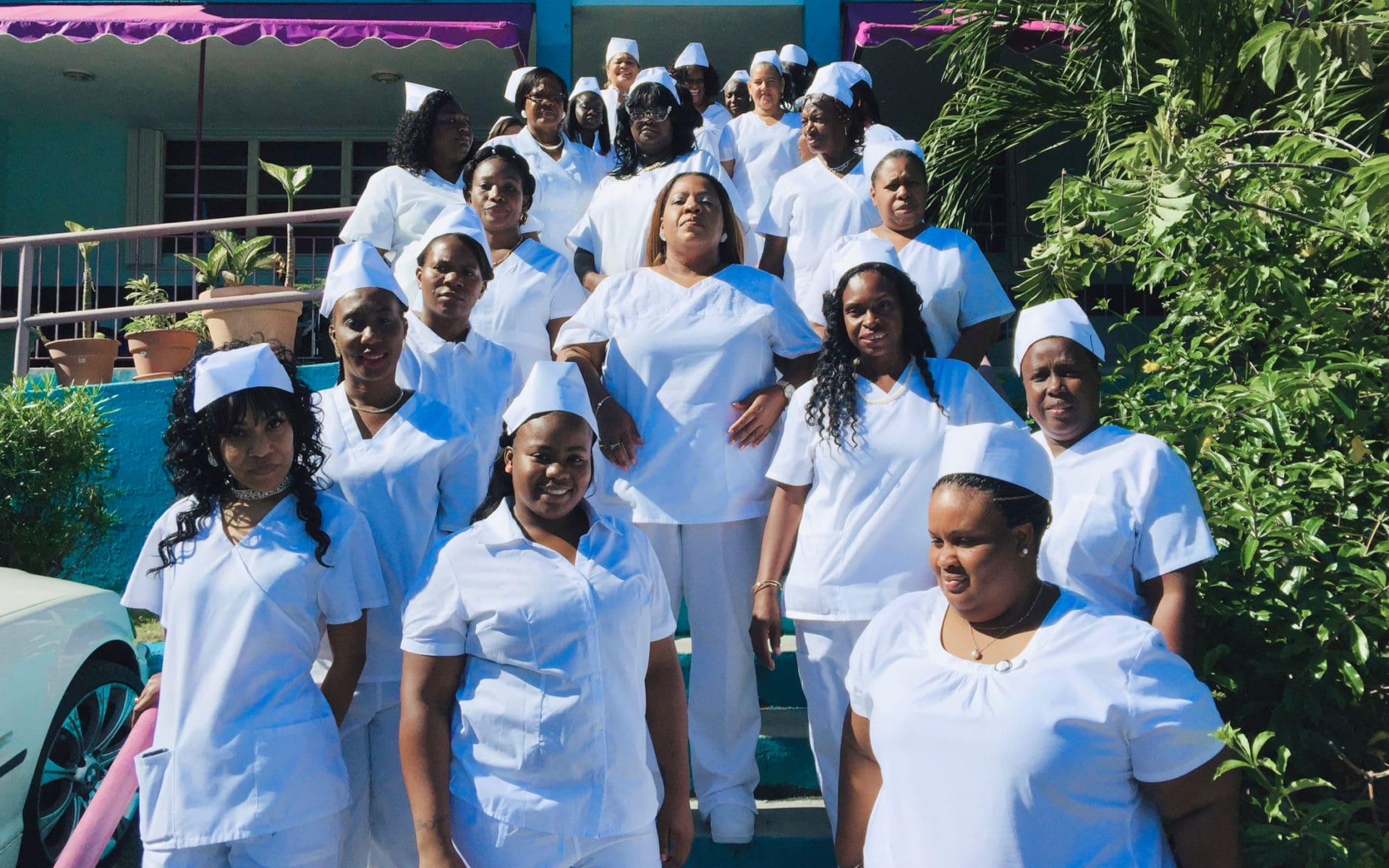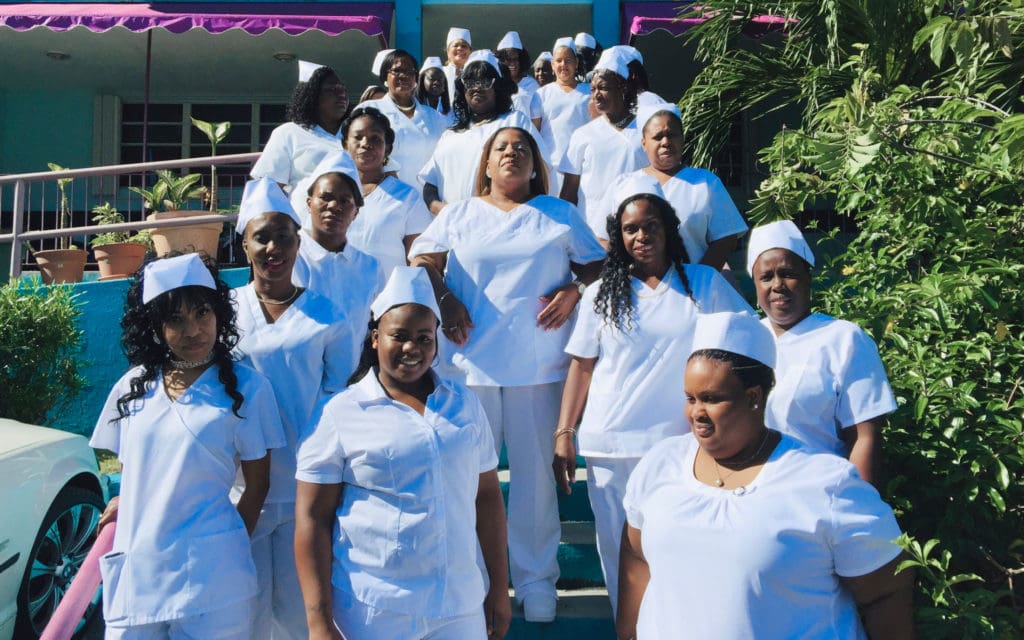 While nursing homes around the country appear to be hothouses for the novel coronavirus, reporting scores of deaths due to COVID-19, there are no cases of the disease in the most vulnerable population under the territory's care, according to the administrators of housing for seniors and people with disabilities.
There have been a couple "scares," they told the Source, but even the staff have stayed healthy.
Junia John-Straker, chief executive officer of Lutheran Social Services of the Virgin Islands, said the first changes made throughout the agency were social distancing and limiting visitors as soon as they were recommended by Gov. Albert Bryan Jr.
LSSVI manages two residential properties for the elderly and persons with disabilities and three apartment complexes for independent living seniors. On St. Thomas, Yellow Cedar Residence is home to 12 adults. On St. Croix, Ginger Thomas Residence cares for another 11 adults with special needs.
Both homes provide 24-hour care and have been following government recommended guidelines since the beginning to prevent the spread of the COVID-19. Staff members wear protective masks and gloves and don gowns when coming in contact with immune-suppressed residents. They sanitize doorknobs, chairs, counters and other common areas between shift changes.
"We sanitize around the clock," Dianna Arthurton, Ginger Thomas director, said.
Yellow Cedar Director Aniecia Williams advises her employees to wash their hands and change their clothes when they go home. They also wash their hands before clocking in and after clocking out. So far, neither facility has seen an increase in absenteeism, the directors said.
Both facilities house residents with disabilities, residents who don't understand the meaning of social distancing, wearing masks or why they can't go outside and walk around town like they have been doing for years. Other residents don't understand why they can't go to work. Caregivers are coming up with creative ways to keep clients safe and free of the virus.
There are more board and ball games, exercise classes, virtual cooking lessons and devotions for those who are interested. Occasionally, clients are allowed a walk around the yard, but visitors are not allowed in either facility.
Both directors said that neither staff nor residents have come down with coronavirus and both have told employees to stay home if they get sick.
LSSVI also manages apartments for independent living seniors – 56 apartments at Flambouyant Gardens, another 40 at Danish Gardens, Genip Gardens and Bougainvilla Gardens on St. Croix.
There are 40 apartments at Ebenezer Gardens on St. Thomas. Directors of those facilities, Judith Velasquez and Mary Clarke, St. Croix and Ian Williams Sr., St. Thomas – said none of the residents or staff have been victims of the epidemic.
"They are scared. Their families are scared," Velasquez, Flambouyant Gardens director, said about her residents.
Other facilities that care for the elderly are managed by the V.I. Department of Human Services. They run Queen Louise Home for the Aged on St. Thomas, with 17 residents, and Herbert Grigg Home for the Aged on St. Croix, with 24 residents.
Commissioner Kimberly Causey-Gomez said visitors were prohibited after alternative methods of communication were set up. The staff met with family members to create Skype and FaceTime accounts, so relatives could communicate with their elderly loved ones throughout the pandemic.
DHS distributed personal protection equipment including N95 masks, instituted safety precautions and provided additional training to staff, including support, cleaning and kitchen workers.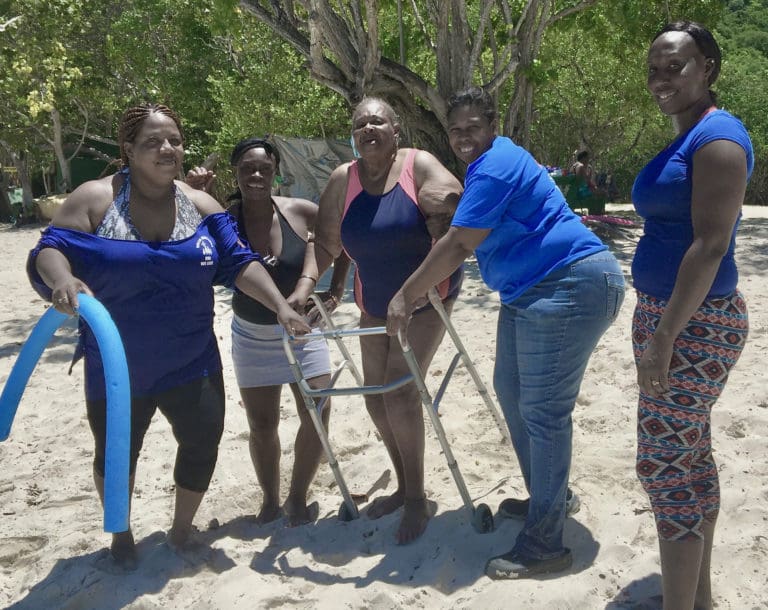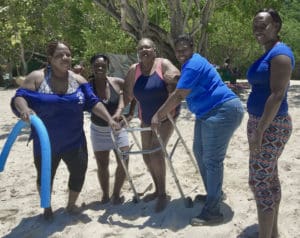 Senior centers on St. Croix and St. Thomas have been closed, but the Homemakers program has been adjusted to protect workers and the program's around 175 homebound clients. Homemakers provide essential services for people older than 60 who have a disability and no family members. Now meals are dropped off on the porch. Occasionally staff are allowed to enter the home to clean or drop off medications. Causey-Gomez said if they closed the Homemakers program, people would end up in the hospitals.
The DHS commissioner also said some residents with disabilities don't understand the new procedures and have been frustrated by the changes.
As the U.S. Virgin Islands continues to deal with the coronavirus, LSSVI and DHS will continue to follow rules to keep their clientele and employees safe and healthy.
"I feel like we're all doing a good job, so far. Eventually, you have to open up, but how do you do it safely?" Causey-Gomez asked.
All of the programs accept donations. They need supplies such as wipes, pads, masks and disposable diapers. Staff members gratefully accept cards and tokens of appreciation. The seniors at Flambouyant Gardens, Danish Cardens, Genip Gardens and Bougainvilla Gardens are being provided five free meals a week by Delegate Stacey Plaskett's office and My Brother's Workshop.