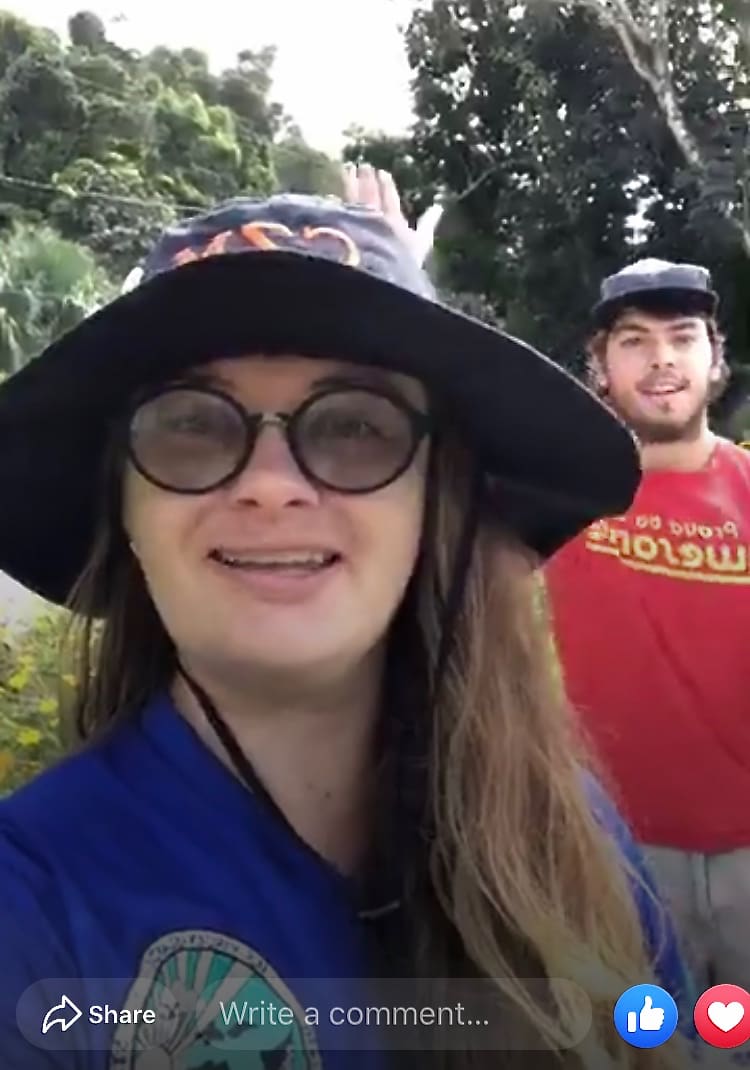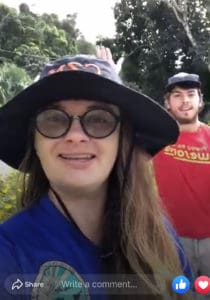 This Saturday, Kitty Edwards of the V.I. Department of Planning and Natural Resources will host her second virtual edition of Science Saturday. Interested children and families are invited to watch the dissection of a lionfish on the DPNR Facebook site.
Edwards likes to explain to kids that lionfish are like a greedy neighbor who shows up at a birthday party where they weren't invited, "eats all the cupcakes, throws up and won't leave."
"The invasive Indo-Pacific lionfish was first sighted in the USVI and extracted in 2008," according to the Caribbean Oceanic Restoration and Education Foundation.
"Researchers have discovered that a single lionfish residing on a coral reef can reduce recruitment of native reef fish by 79 percent. Lionfish feed on prey normally consumed by snappers, groupers and other commercially important native species," states NOAA, a CORE partner fighting the problem in the Caribbean.
Science Saturday is a monthly activity on St. Thomas that has been going for three years, meeting at 10 a.m. at American Yacht Harbor in Red Hook, with support from Lattes in Paradise. As many as 30 people, mainly families with kids, have gathered on the second Saturday of every month since March 2017. The only month missed was because of the hurricanes in September 2017.
Edwards, DPNR-CZM education and outreach coordinator, credits Elizabeth Didomenico, manager of American Yacht Harbor, for "wanting an activity for kids and families, maybe something science related."
Didomenico included Jenny Haddox, of Lattes in Paradise, which offers key support each week with one free coffee for Edwards, paying for a graphic artist to produce flyers for events and helping with craft supplies for activities.
Hosted by the Coastal Zone Management Division of DPNR, each month focuses on environmental education and fun science activities, and often introduces children to guest scientists from the university. Edwards says she is looking ahead to programs in June, covering "marine debris," with a representative from UVI, and July, with Fish and Wildlife talking about sea grass on St. Croix.
Due to COVID-19 restrictions and precautions, Edwards decided to broadcast last month's Science Saturday on the DPNR Facebook page. She and volunteer Joe Townsend set up an outdoor table full of experiments and explained interesting scientific properties of water. It was watched live by 13 people, and more than 500 more have viewed the video since. The program is still available online.
Edwards had been working to expand the programs to St. Croix. Being forced to operate remotely, even for her usual St. Thomian participants, pushed her to solve part of the problem: How to be in two or two hundred places at once.
After three years, many regular attendees have grown to want more science, more real coral than crayon books.
"Past themes have included families in the coral reef, growing gardens and the importance of bats in the Virgin Islands," Edwards said. "The new virtual format on Facebook Live will allow more families to participate, even outside of St. Thomas!"
At 10 a.m. Saturday, Jason Quetel, the chief of field operations from CORE, will dissect a lionfish and discuss its biology.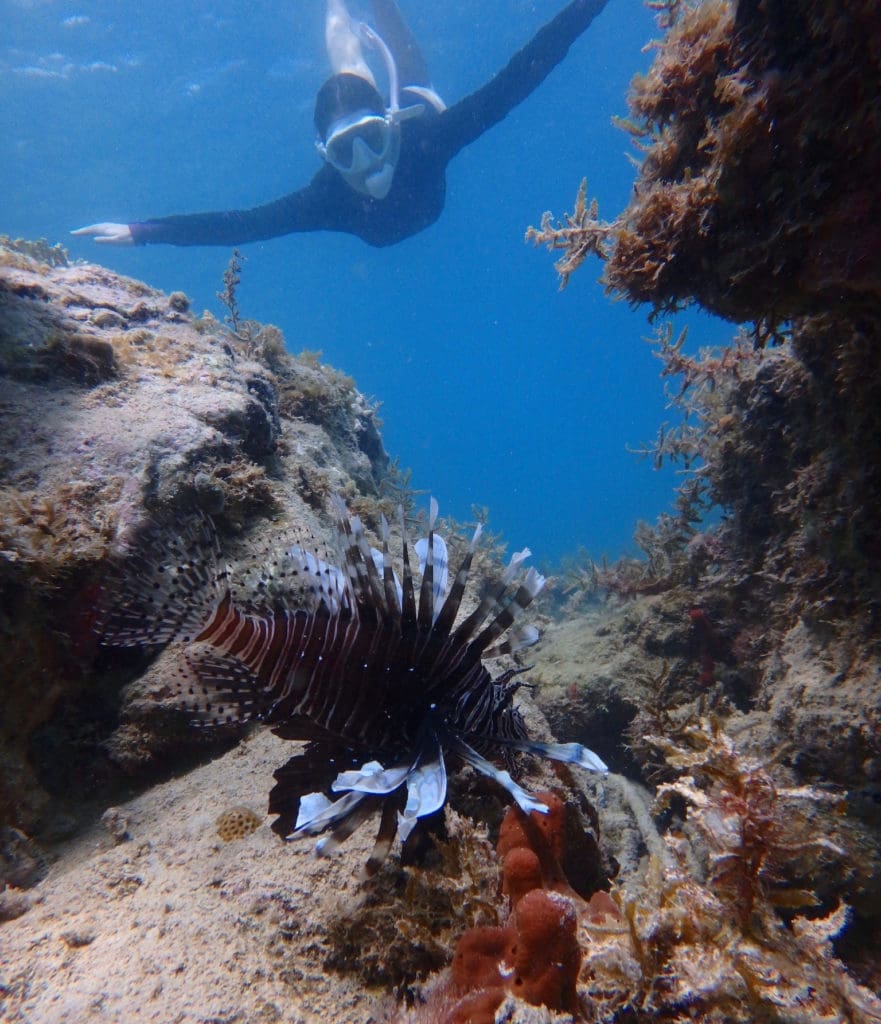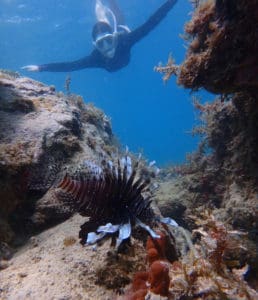 According to NOAA, "Lionfish, which are native to the Indo-Pacific, were first detected along Florida coasts in the mid-1980s. Lionfish are popular with aquarists," making it plausible that they escaped into the wild via aquarium releases.
"Their populations have swelled dramatically in the past 15 years, and continue to expand, threatening the well-being of coral reefs and other marine ecosystems. This includes the commercially and recreationally important fish that depend on them," NOAA said.
Edwards explained, "The Bahamas had significant damage. Local predators don't recognize the invaders as food. While adult lionfish in the Indo-Pacific reach an average length of eight inches, the Caribbean is seeing more like nine or ten inches. CORE has reduced the damage by getting divers to focus on hunting them early in the invasion. But they don't recommend feeding speared fish to local sharks. This only teaches the shark to associate divers with food and does not teach predators to hunt lionfish."
An expected highlight of Saturday's dissection will be the beautiful yet venomous spines.
"By carefully peeling back the thin skin, observers will see a groove in the spine designed to allow venom to flow when it punctures any potential predator," Edwards said.
More information is available on DPNR's Facebook page or by contacting education & outreach coordinator Edwards at Kristina.edwards@dpnr.vi.gov.