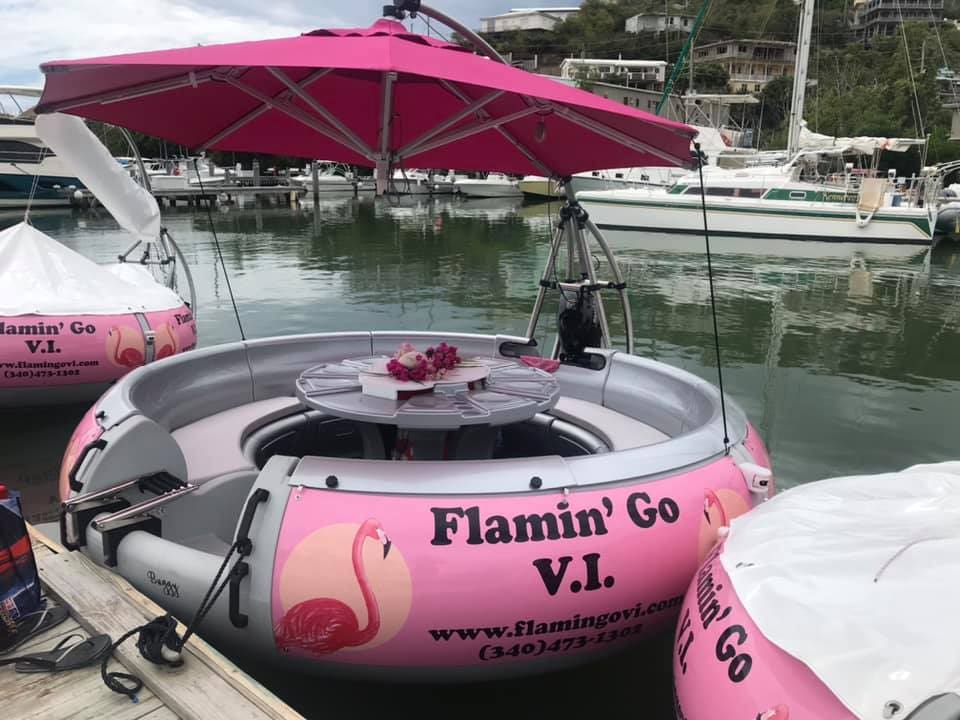 A day after finalizing the business license for Flamin' Go V.I., owner Lisa Higgs was told her business was deemed non-essential and was forced to delay the grand opening of her new watercraft rental business.
After being inspired in 2019 on Valentine's Day, Higgs had three six-passenger and two 10-passenger boats custom built for Flamin' Go V.I. Each one is in the shape of a donut, colored pink, outfitted with a 25-horsepower outboard motor and capped by a large umbrella.
"Originally my boats were scheduled to arrive from Germany on Jan. 7, 2020. They were delayed at the manufacturer and did not actually arrive on St. Thomas until Valentine's Day 2020. I took this as a sign from the heavens because I first saw these vessels in Aruba on Valentine's Day exactly one year prior," Higgs said.
But this delayed the opening and her business license wasn't issued until March 20. The very next day Higgs was told she would not be permitted to continue operations until the governor determined it was safe to do so.
"This was definitely not in anyone's plan, and we all have to do the best that we can to adapt and survive. I can say that I am beyond ready to finally open on June 1, 2020," Higgs said.
Pending any changes that may arise with COVID-19 restrictions, reservations for the 11,000-pound ArtThink-manufactured boats will begin on May 15.
"I was surprised that they actually go pretty fast," Higgs said. "People also ask if they are inflatable and they are not. They are constructed of a very hard and virtually unsinkable patented plastic material."
There is something about the intimate round design that truly encourages conversation and interaction said Higgs. It offers a "truly unique water experience for your entire flock."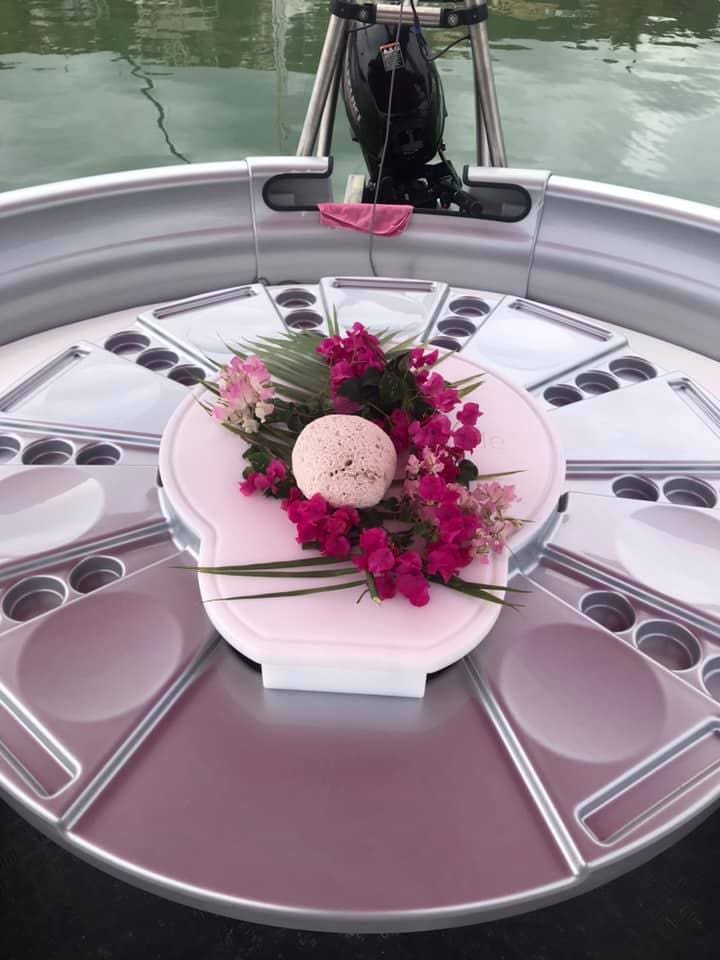 Guests can choose between several excursion options that, when combined with the waters and landscapes of the Virgin Islands, Higgs said "will give you a day that you will treasure forever."
One of the options is a four-hour excursion that starts with a snorkel, followed by a hike on Happy Island and finishing with lunch served aboard the flamingo themed vessel.
All excursions offered by the Flamin' Go V.I. can be found under the "services" button on the business's Facebook page.
Higgs said she thinks the sunset dinner cruise will be the most popular, but the boats can also be rented for private celebrations.
"If our guests can imagine it, we will do our very best to accommodate their wishes," said Higgs, who imagines the boats will be rented for birthday parties, girls' nights, bachelor and bachelorette parties, anniversary dinners, corporate events and romantic outings.
After first stepping foot on St. Thomas during a cruise in 2008, Higgs said she could have never known that nine months later she would move to the island and that in another ten years' time she would open a business.
The Flamin' Go V.I. boats are now ready to take on passengers and Higgs said though the pandemic put a stall on the opening date she is still eager to launch her business.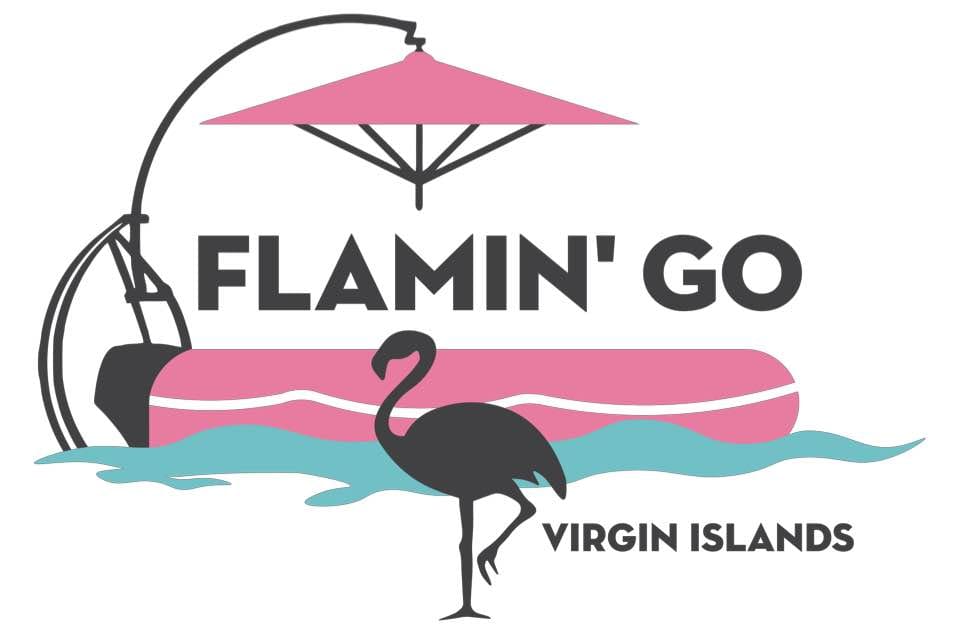 To book, guests can call 340-473-4713. Private rentals are $300 for the first two hours and $125 for each additional hour. The "Flamingle Experience," which is not private but promises customers the opportunity to meet and mingle with new friends, is $30 per person per hour with a two-hour minimum.