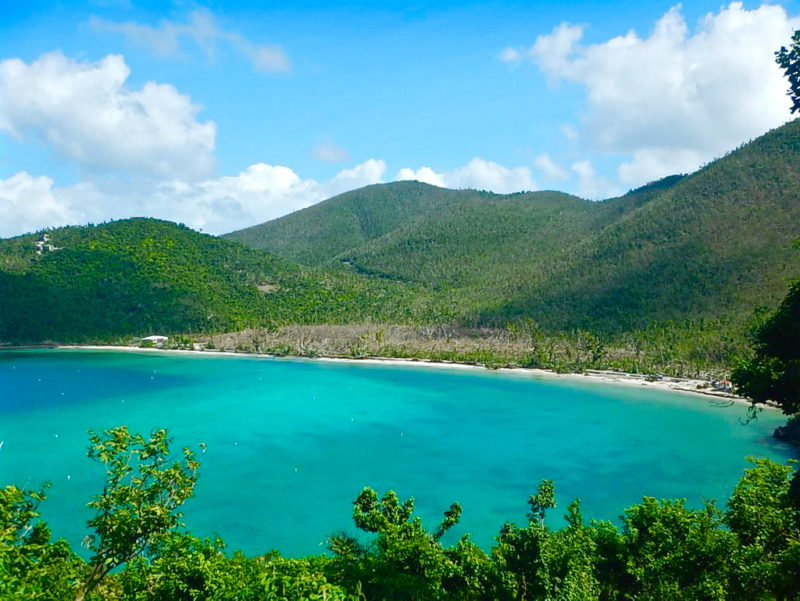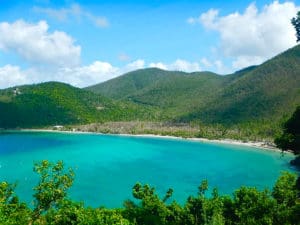 Virgin Islands National Park is expanding a water quality testing program to assess fecal coliform bacteria within key boat mooring areas. The COVID-19 pandemic has resulted in use changes in park bays where many vessels are mooring. For many years park staff have monitored fecal coliform bacteria levels monthly at Maho, Hawksnest and Trunk Bay beaches, in accordance with Environmental Protection Agency (EPA) recreational water quality standards.  Water samples are analyzed by an EPA and a state-certified lab on St. Thomas.
The monitoring frequency at these areas was increased on April 13 to weekly sample collection. The results are well-within the safe limits for swimming under EPA recreational water quality standards.  The monitoring program was also expanded April 13 to include randomized sample collection at eight additional locations in the park, in V.I. Coral Reef National Monument, and in the bays of Hurricane Hole.  The previous and expanded areas now encompass about 90 percent of the boat mooring areas in the park.
Weekly samples provide a general indicator for discharges of fecal coliform bacteria, and collection sites are randomized within each bay.  The results from the previous two weeks are well below EPA threshold limits for recreational water and are consistent with baseline values the park has collected for several years.
Based on water quality test results from samples collected and analyzed the past few weeks, the bays and beaches within the park and in the monument, the bays of Hurricane Hole, are safe for swimming and other activities.
The expanded water sampling sites, as well as an increased sample frequency to weekly collection at the existing three sites, will continue as long as the territory is under a state of emergency.  The park will provide periodic updates to the community regarding future sample results.
As services are limited, the National Park Service (NPS) urges visitors to continue to practice 'Leave No Trace' principles, including pack-in and pack-out, to keep outdoor spaces safe and healthy. Law enforcement staff will remain on duty and may be reached at 1-866-995-8467.
The National Park Service is working with federal, territorial and local authorities to closely monitor COVID-19. It will notify the public when it resumes full operations, NPS will provide updates on its website (www.nps.gov/viis) and social media channels.
For more information, contact Thomas Kelley at 690-2440 should you have any questions.
Visit National Park Service at www.nps.gov  on Facebook www.facebook.com/nationalparkservice  Twitter www.twitter.com/natlparkservice  and YouTube www.youtube.com/nationalparkservice