COVID Creativity is a new Source arts feature highlighting the work of our creative readers as they respond to a time of global pandemic. All visual artists and creative writers are encouraged to share with us new works that have been created as a direct result of the COVID-19 pandemic.
Poetry and creative prose submissions are limited to 1,500 words and should include a brief bio of the writer.
Visual art submissions should include at least one high quality image or video and a very brief bio along with an artist's statement that speaks to the inspiration of the work. The statement should include the title if there is one, the medium used and what the work means to you.
Please send submissions and questions to visourceart@gmail.com.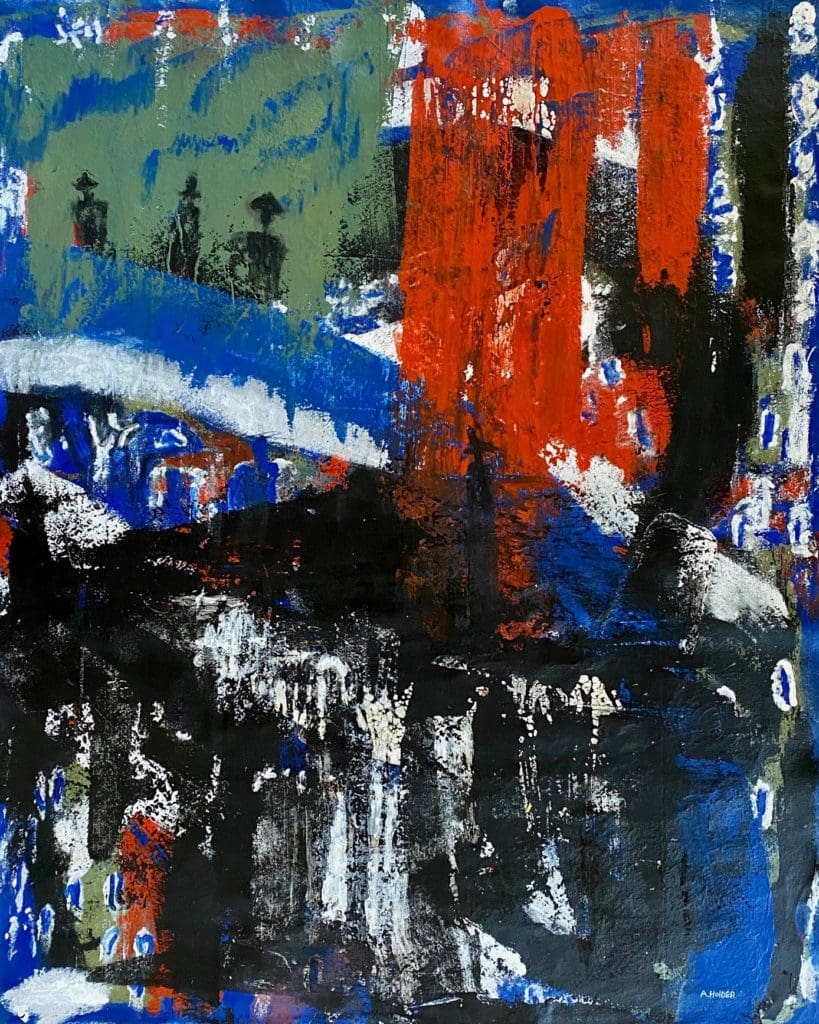 "This painting represents the anxiety, vulnerability and fear as the news of the Covid-19 Pandemic was eminent. It was surreal; like a midnight marauder it maneuvered with stealth, avoiding the radar, descending at our shoreline and doorstep waiting to raise havoc upon us all.
I am going to open with this mantra 'art transcends and enriches our lives.'
I chose to express my vulnerability by painting; it's the best medium that I use to express my subconscious. This process allows me to bring my thoughts into the conscious thus giving it life.
The use of bold strokes defined in black, blue and red represents the uncertainty and fear I felt.
Creating fluidity and motion was important to the composition; by using long singular brush strokes it created that image on the canvas.
The sense of chaos in the composition is further heightened by my using black vertical strokes shimmering down the canvas amidst the white silhouette in the background.
At the same time, in the background of the painting, the hints of white represent conflict: Good vs. Evil. It was a chilling factor in the overall painting.
I am going to add another anecdote; if you look closely in this painting there is a silhouette of a character. He is called 'Mr. Nocturnal.' This man is sometimes identified as a phantom or desperado, as one might think, but he is the beacon of light and hope."
– Augustin Holder
Augustin Holder works at the Office of the Lt. Governor as an administrative aide. He is also a Board Member of Sevenminusseven/Alternative Art Alliance.