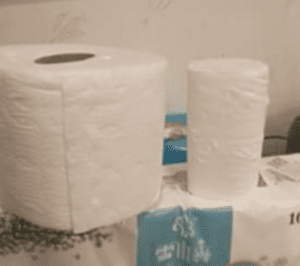 The Virgin Islands Waste Management Authority (VIWMA) reminds all residents to only flush toilet paper down the drain. Do not flush disinfecting wipes nor other non-flushable items. Always dispose of non-flushable items in the trash. While the CDC and the World Health Organization (WHO) continue to encourage disinfecting surfaces in the home and workplace to prevent the spread of COVID-19, never flush disinfecting or other wipes down the toilet.
Disinfecting surfaces will prevent the spread of COVID-19; placing used wipes in the trash (not the toilet) will keep the territory's wastewater collection systems free from blockages.
Toilet and sewer backups are an environmental hazard and can pose a threat to human health. Backups and overflows onto our public streets are a challenge to VIWMA employees. Baby wipes, food, hair, grease and oil are items that can damage a home's internal plumbing and septic systems along with the territory's sewer lines, wastewater pump stations and treatment facilities.
Addressing these backups and overflows costs the Authority up to a half a million dollars annually, and it diverts resources away from preventative maintenance.
For more information, contact Communications Management at 340-643-0410 or email communications@viwma.org. Also, follow VIWMA on Facebook, LinkedIn and/or Twitter.