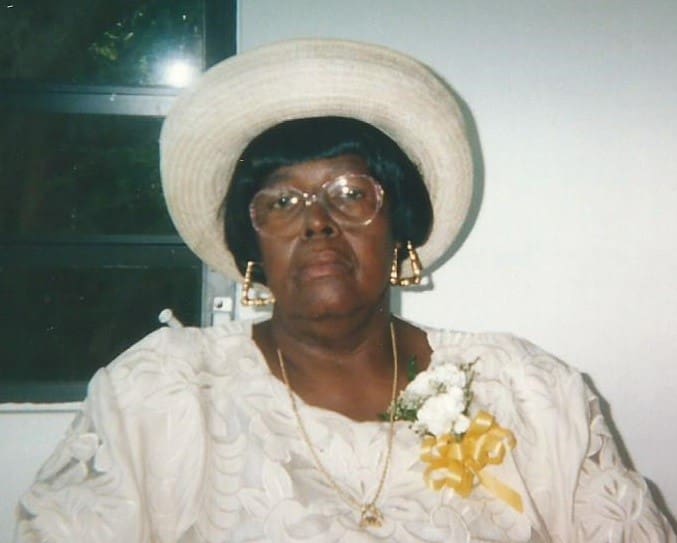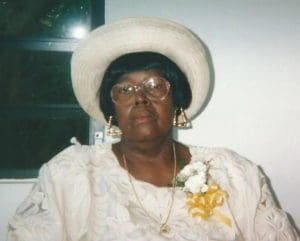 Vitalia Leonard, better known as "Wethelma" or "Rose," of St. Thomas and Tortola died on April 5.
She is survived by her children: Dariel Farrington-Lettsome (Dotsy), Claudette Farrington and Dave Smith (Marshall); grandchildren: LeCorraine "Cory" Smith, Kerry Smith, Steve Smith, Denosha Lettsome, Densie Lettsome Jr. and Ca-Jani "CJ" Fahie; great-grandchildren: Denrick Parris, Denny Parris, Jaden Lettsome, Jahdani Lettsome, Jadiyah Lettsome and Salem Elias Fahie; sisters: Martha Earlin Ralph, Arona Nibbs of New York and Amona Nibbs of Colorado; uncle, Charles Leroy Frett; and aunts: Naomi Patterson and Margerita Maggie Blyden.
She is also survived by her brother-in-law, Eugene Somersall; sister-in-law, Gloria Wheatley; daughter-in-law, Virginia Smith; son-in-law, Densie Lettsome Sr.; godsons: Leonard Frett and Dalton Turnbull; special cousins: George Freddie Murray of New York, Cecil Frett of Florida, Leando Frett of Tortola and New York, and Wesly Penn of Tortola; special friends: Anona Chalwell, Altera Frett, Elodia Weekly, Elaine Fahie, Hyacinth Thomas, Hazel Callwood, Eleanor "Miss Bee" Baptiste, Virginia Cuffy, Melita Crabbe, Mayrose Smith, Leonice and Viola Donovan.
Due to the global pandemic, Coronavirus (COVID-19), and public health guidance, viewing and services of the late Vitalia Leonard, better known as "Wethelma" or "Rose," will be for family only. However, family and friends may still offer their support by sharing a special memory or message by going to www.hurleydavisfuneralhome.com
Arrangements are under the care of Dan Hurley Home for Funerals and Cremation Center of St. Thomas, St. John and St. Croix.