COVID Creativity is a new Source arts feature highlighting the work of our creative readers as they respond to a time of global pandemic. All visual artists and creative writers are encouraged to share with us new works that have been created as a direct result of the COVID-19 pandemic.
Poetry and creative prose submissions are limited to 1,500 words and should include a brief bio of the writer.
Visual art submissions should include at least one high quality image or video and a very brief bio along with an artist's statement that speaks to the inspiration of the work. The statement should include the title if there is one, the medium used and what the work means to you.
Please send submissions and questions to visourceart@gmail.com.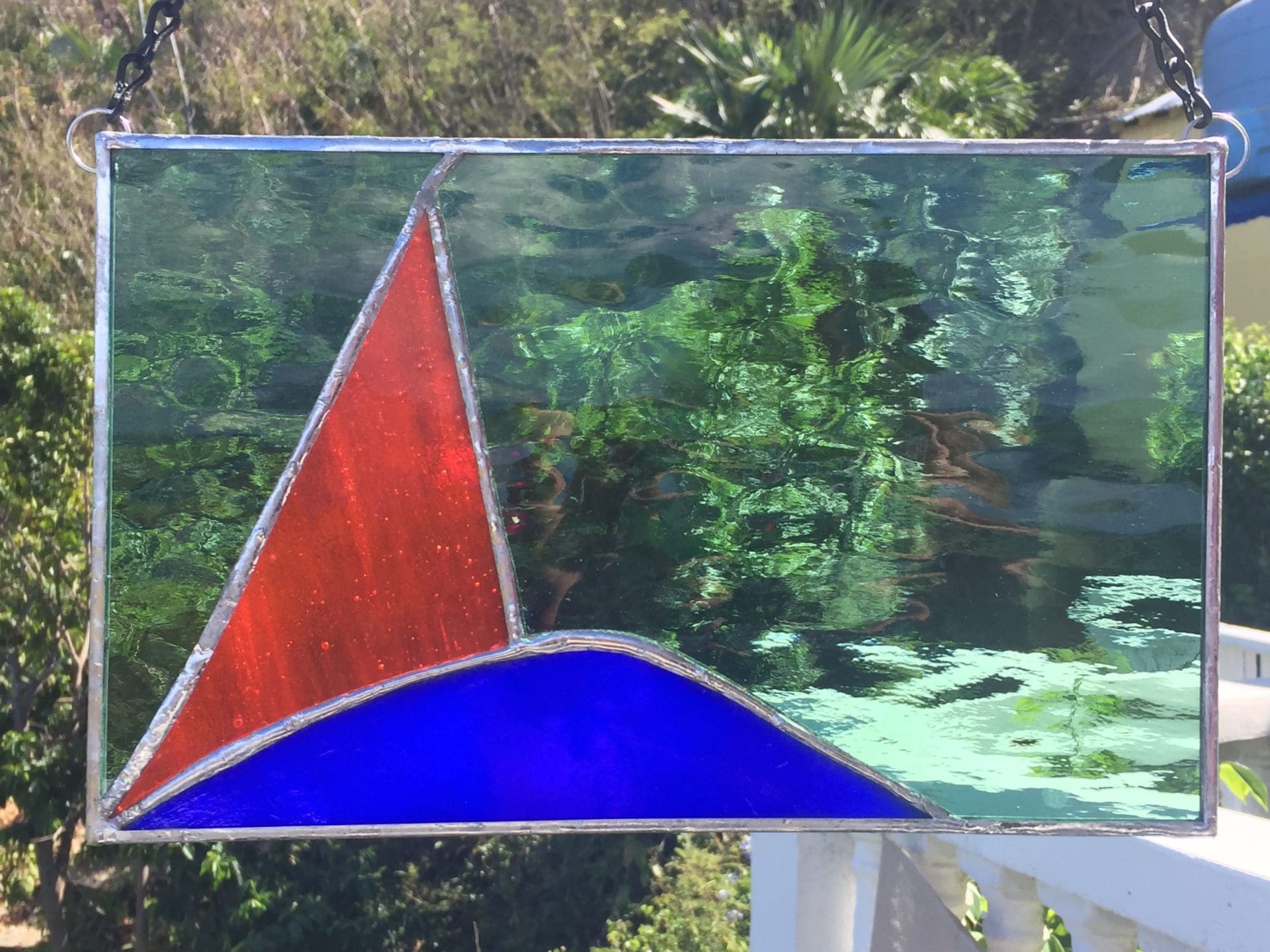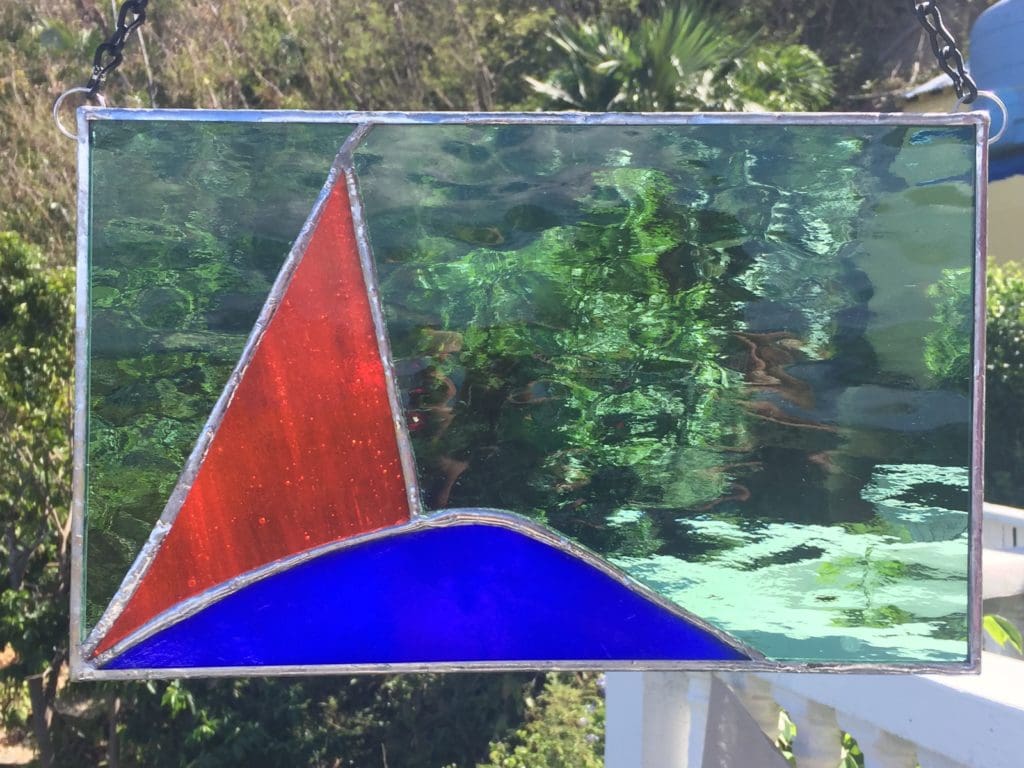 "'Flatten the Curve!' is made of stained glass, and was inspired by my hope that we would be able to do that quickly here in the V.I. Given recent statistics, I would like to dedicate this to Governor Bryan, with love."
– Rosalyn Rossignol
Rosalyn Rossignol is a retired English professor who now spends her time making art of various kinds in various media, both visual and written, and volunteering in the St. Thomas community at the Humane Society and Pistarckle Theater.