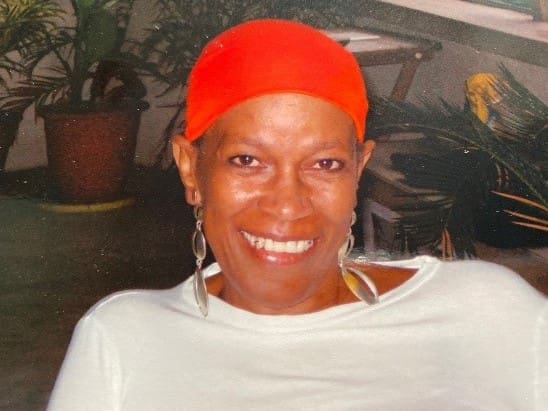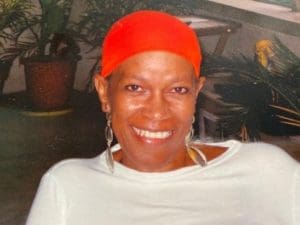 Leona Harley Brown, also known as "Kwase," of Grange Grand, St. Croix, Virgin Islands, died on April 13. She was 73 years old.
She was preceded in death by her father, Holman Harley; mother, Lucille Romney; son, Kenneth A. "OneLocks" Joseph; brother, Carl Johannes Sr.; and special friend, Noel Coates.
She is survived by her husband, Louis E. Brown; daughters: Monique Joseph, Shoroka DelSol and Sheleek DelSol; sons: Keybo Joseph and Yahumba Akeem DelSol; grandchildren: Kenneth A. Joseph Jr., Wilma Brittany Joseph, Kymiko Li Joseph, KymLi Joseph, Sh'zaria Cherubin, Nathaniel Najai Cherubin, Sh'zia Cherubin, Chinua Isiah DelSol, Yjade Saphire DelSol, Yahsa Negasi DelSol and Basshemaqa Numesuth Ra DelSol; great-grandson, Takeem Joseph; sisters: Lorraine Harley Schuster, Laverne Harley Matthias, Lucinda Harley Todman and Lauris Harley Lawrence; and brothers: Holman Harley Jr. and Dwayne Harley.
She is also survived by nieces: Tisha McFarlane, Kema Christian, Abba Jackson, Unita Schuster-Nicholas, Chan Arri, Choni Arri, Chauni Arri, Kaiya Nash, Keiya Todman, Namaudi Harley, Mariyah Harley, Zindzi Harley, Lisa Matthais, Sharon Matthias, Rochelle Matthias, Denise Johannes and Nadia Johannes; nephews: Carl Johannes Jr., Phill Johannes, Allen Schuster Jr., Zimaud Harley, Jahmani Harley, Kai Todman and Gilbert Matthias Jr.; too many great nieces and nephews to mention. She loved you all!!; aunts: Iris Fahie (Tortola, BVI), Mary Malone (St. Thomas) and Cecelia Romney (Queens NY); and uncle, Albert Romney (Queens, N.Y.).
Other survivors include: daughter-in-law, Reah Donastorg Joseph; brothers-in-law, Allen Schuster Sr., Wycliffe Lawrence, Raymond "Tony" Brown and Gilbert Matthias Sr.; sisters-in-law: Velma Dunbar, Marjorie Brown, Rene Harley, Magda Finch and Takisha Harley; special friends:  Elaine Freeman-Heyliger, Rachell Lubell, Valena Tucker Rawlins, Mrs. Coates, Lorraine Farrell, Raymond Cornelius, Sylvin Willocks, Gerri Webber, Maureen Chinnery, Gloria Mc Bean Ritter, Evril Powell, Jackie Joseph and Sandra Lynch. Leona "Kwase" Harley Brown had many friends; our apologies to anyone we may have missed; she loved you all!!
The family appreciates your support and condolences; however, due to the current situation and mandates, a private service and burial will be held. Your understanding is greatly appreciated.