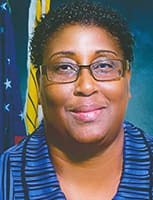 The Board of Elections is asking the Legislature to waive a deadline and an absentee ballot requirement because of the COVID-19 pandemic.
Elections Board Chairman Raymond Williams told the Source the motion was passed at a Tuesday meeting so the board can do everything to have an open election, but not one where staff and voters would be in violation of social distancing requirements. The primary date is not until Aug. 1 but there are deadlines before then for those wishing to run for office and for voters.
The deadline for requesting an absentee ballot is June 2. The board is not recommending the Legislature change that date. However, it is recommending that restrictions for filing absentee ballots be removed so all registered voters can file absentee ballots, essentially allowing all voters to vote by mail.
The common filing deadline the board is asking the legislature to extend is for candidates not affiliated with a party for the November election. The board's request leaves the date up to the senators.
Elections Supervisor Caroline Fawkes told the Source she is against changing the Common Filing Date.
"If a Democratic candidate [or any other party which has more than seven candidates] runs in the primary and loses, they can then change their party to Republican, ICM or No Party and again file to run in the November General Elections. I foresee legal challenges," Fawkes said.
Fawkes' recommended to the board was that, since numbers are traditionally low in a primary, there only be one voting station on each island, and no board member objected. Williams said the supervisor has the authority to implement that if she wishes.
Her other recommendation was that potential candidates be allowed to electronically circulate the petitions. This too would have to be made law by the Legislature.
Williams said he did not know when the Senate was to meet again but he hopes at its next meeting it takes up election issues.