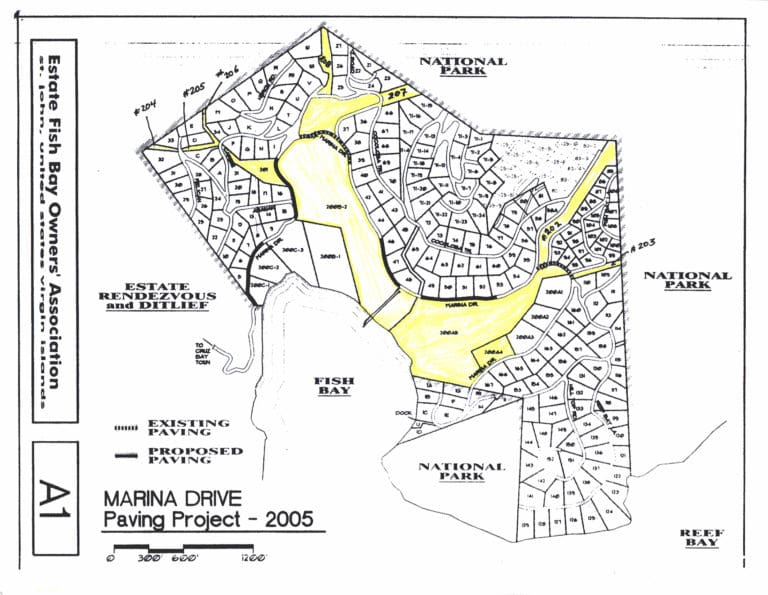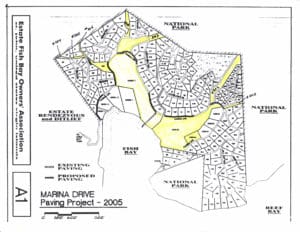 For several months prior to COVID-19's arrival, associates of the Island Resources Foundation, a nonprofit conservation organization founded in the same year Earth Day made its debut, was gearing up for a big event to celebrate the transfer of 44 acres of long-preserved land on St. John, to another nonprofit conservation organization.
It didn't happen; but not because of the worldwide pandemic that has halted most major and all minor movement across the globe.
The major stumbling block in this case was the V.I. government, specifically the Tax Assessor's Office.
Despite four years of discussion between Island Resources and the tax assessor in an effort to transfer and preserve the sensitive area, the murky, legally nebulous claims that the nonprofit conceived and incorporated by Edward Towle in 1970 "to support island-based environmental planning for small island development," owes property taxes and might even have lost its nonprofit status have thwarted any forward motion.
Island Resources which ended its operations in 2016 decided after some discussion to transfer the land in St. John's Fish Bay to Trust for Virgin Islands Land – another territory-based nonprofit conservation organization.
"After dozens of meetings, and hundreds of hours of time and effort invested by Island Resources staff and volunteers … the foundation is no further along toward receiving Ira Mills' approval for this transfer than we were four years ago," Board President Bruce Potter said in an email this week.
Potter said in March 2016, after it was decided to terminate the foundation and having reviewed three different nonprofit groups as possible recipients, the board of Island Resources Foundation agreed to transfer the Nancy Spire Nature Preserve, so named for a major contributor, to the Trust for Virgin Islands Lands. The process of preparing the documentation for that transfer was largely worked out, on a volunteer basis, by Charles Consolvo, a former board member and counsel to the foundation, at the request and authorization of the board, Potter said.
But despite his efforts over the last four years, Consolvo said no agreement was ever reached. At one point, Consolvo said, Mills offered to take over the sensitive area in lieu of taxes Mills insists Island Resources owes.
Consolvo and Potter have both said that being designated a 501(c)(3) by both the V.I. Bureau of Internal Revenue and Internal Revenue Service, and having never made a profit from the land that has been tended to by Island Resources, the board members and associates are baffled by the tax assessor's reasoning.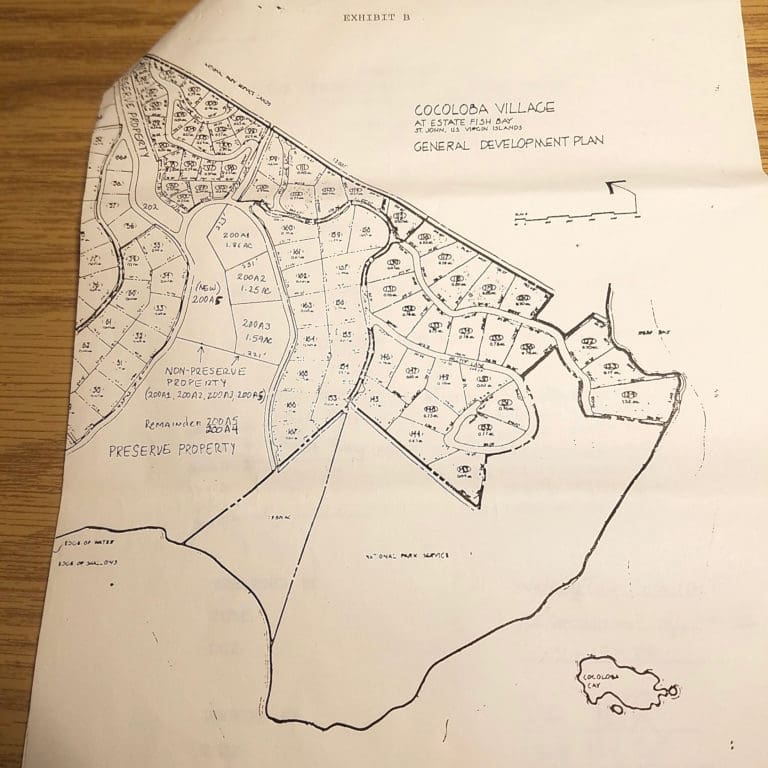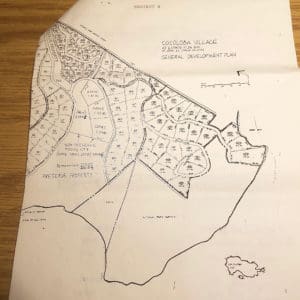 The confusion seems to hang on a sale of about seven acres to Andrew Rutnik, former Licensing and Consumer Affairs Commissioner and Fish Bay resident.
Rutnik had been renting several acres of land from The Nature Conservancy, before that nonprofit deeded the property to Island Resources. Before the transfer, the land Rutnik was leasing was marked on the map that accompanied the deed as non-preserve land. The remaining 44 acres were deemed preserved land and as such could not be sold but had to be "held in perpetuity."
That is one point that Potter, Consolvo and Mills agree upon.
Rutnik eventually purchased the three or so acres deemed non-preserve land from Island Resources, and all would have been well, except for a glitch in the original survey.
Turns out Rutnik had constructed a dam which created a reservoir for irrigation and a pump house. A second survey determined those features had gone beyond Rutnik's property onto the land belonging to the foundation. In the late '90s Rutnik bought the two remaining "wedges," from Island Resources. And therein lies the contention.
Mills says the sale required the foundation to pay back taxes on the property. No one for the purposes of this story has been able to say how much that amounts to, but the figure most batted around is $70,000.
In a phone interview Wednesday, Mills wondered if maybe the foundation could find a benefactor to pony up the $70,000.
Consolvo said the tax assessor's request is a moot point because the map that detailed which parcels were in the non-preserve area show the second sale to Rutnik also falls within the non-preserve area as did the first uncontested parcels.
Further, the suggestions that the property was sold to make a profit, have been dismissed by Consolvo and supported by Rutnik, whose property abuts the preserves.
Consolvo said the foundation has always had audited books, and the proceeds "could only have been used in furthering its nonprofit role fostering sound ecological development."
Rutnik, bore witness to Island Resources Foundation's stewardship. He said its many efforts have, among other things, prevented silt from the many guts on the property from being swept into the bay.
"I have watched them pour efforts into the property for years," he said in a phone interview Tuesday.
But despite that, Consolvo said, over the years of attempting to negotiate a reasonable agreement that would allow the land that is home to a crucial watershed to be transferred again to a caretaker, the "demands got greater and greater."
Rutnik also had a tax twist tale to tell.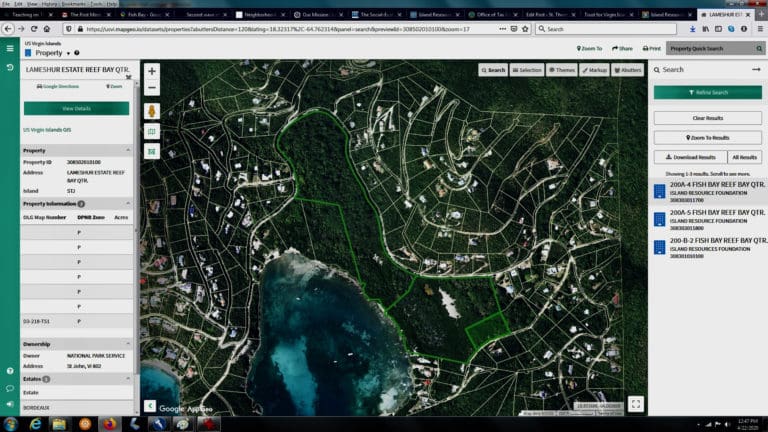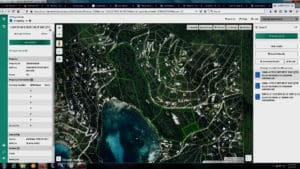 "It's been 22 years since I bought that property and suddenly," he said, "I got a tax bill." But what was weirder about it he said was the bill was for two tax years before he owned the property.
Rutnik, also threw another issue into the mix. He said he had been told, by whom he didn't remember, "maybe someone related to the Fish Bay homeowner's association," that the government wanted the land to foster a development plan for a hotel and marina.
When asked about that rumor, Mills said, "That would not be my agency," adding he hadn't heard anything about that. He did say it is always a taxpayer's option to offer land to the government in lieu of back property taxes, however.
Mills said in an interview earlier this year that he had turned the whole matter over to the legal counsel for the Lieutenant Governor's Office, Dolace McLean.
McLean upped the stakes, according to a knowledgeable source, by suggesting that the valuable tax-exempt property was conveyed illegally to a board member. Patently untrue, Potter said.
"I think they may have thought Andy Rutnik was a board member, which he never was," he said.
Rutnik confirmed that.
To make everything more confusing, it was not until 2016, after decades of receiving its real estate exemptions, that the matter of property taxes arose.
At one point, Potter said, Mills also suggested that Island Resources Foundation had to pay real estate taxes going back decades because it was not a legitimate nonprofit corporation and did not conduct nonprofit activities in the Virgin Islands.
In response to that charge, Potter said "By the time the foundation ended its operations in late 2016, it had completed roughly 240 individual projects with a total expenditure of almost $10 million of project-specific funding [worth about $15 million in 2010 dollars], mostly funded from outside grants and contributions developed by the foundation. Eighty-nine of those projects were focused on U.S. Virgin Islands issues."
The saga began in 1984, when Fish Bay real estate developer Irvin Rubin, for reasons known only to him, donated a nature preserve of approximately 27 acres of land in seven lots at Fish Bay to Island Resources Foundation. In 1986, The Nature Conservancy, a U.S. nonprofit corporation, donated another 26 acres in seven parcels to IRF, also as part of a nature preserve at Fish Bay. These properties comprised the guts and wetlands at the bottom of the Fish Bay watershed and as such hold strategic ecological value as a network of diverse and fragile elements.
"The preserve is valuable for reasons that were not known and could not have been anticipated at the time of the original gifts," Potter said. "The 11 properties form a network of paths that are important ways that the Fish Bay watershed permits the natural systems in that quarter of St. John to support diverse life forms from sea level to ridge top. These connections are now known to be very important for the health of the natural ecosystems they serve."
Consolvo, a relentless conservationist who long served on the board of the Historic Trust, does not believe the government is the best steward of sensitive ecological areas. Given the state of guts on other islands, which have not been cleared for years, if not decades, and the damage caused by the inattention, especially after storms, lends credence to his concerns.
Though exhausted, along with the other board members by fruitless legal wrangling of the last four years, Potter said, "I still want to be able to transfer the 44-acre Nancy Woodson Spires Preserve in toto to an appropriate nonprofit land trust." Funds to care for the property or pay the taxes Potter is adamant the foundation doesn't owe, are also exhausted he said.
Meanwhile, an environmentally crucial area that has been privately tended to for 50 years remains in limbo on this 50th anniversary of the first Earth Day.