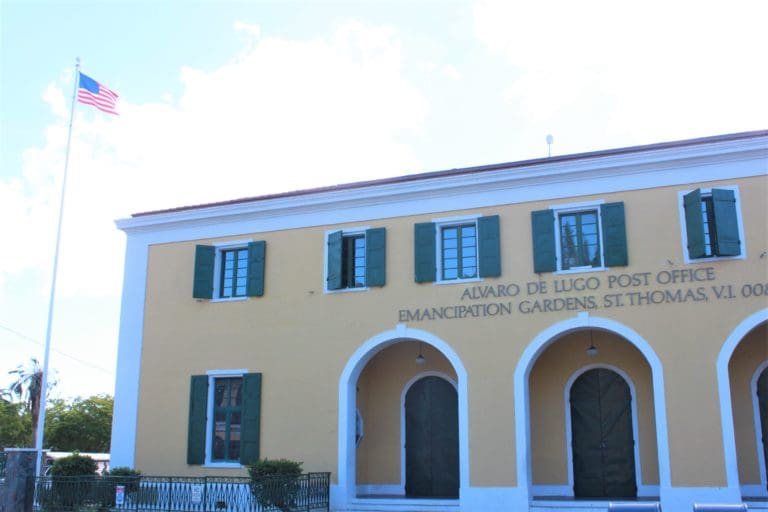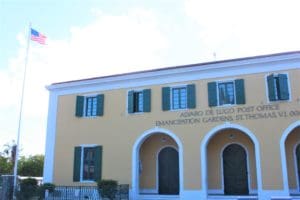 Across the mainland United States, people have noticed their mail seems to be trickling into their mailboxes at slower rates than normal, but the U.S. Virgin Islands may fare better than larger metropolitan areas where mail has, in some instances, come to a standstill.
United States Postal Service Postmaster General Megan Brennan issued a statement on April 10 which said, "The Postal Service relies on the sale of postal products and services to fund our operations and these sales are plummeting as a result of the pandemic. The sudden drop in mail volumes, our most profitable revenue stream, is steep and may never fully recover."
Other delivery services are also adjusting operations and services in the wake of the pandemic (see below), but for the post office, coronavirus is a major threat.
Brennan estimated the COVID-19 pandemic "will increase the Postal Service's net operating loss by more than $22 billion over the next eighteen months, and by over $54 billion over the longer term, threatening our ability to operate."
While Brennan said the pandemic is having a "devastating effect" on the entire postal business, USPS Communications Manager Maureen Marion said locally in the Virgin Islands "there is really very little to report."
Marion said among the 12 post offices in the territory there have been no operational or staffing changes that would impact the rate of incoming and outgoing mail.
"Service standards have not changed for domestic mail, although some mainland destinations may be experiencing slower than normal delivery times due to staff availability. This includes pockets of the East Coast, like the New York Metropolitan Area and into greater Boston, for example, where we continue to work through availability issues as we give employees the ability to stay home whenever they feel sick or fall under a required quarantine due to work or personal exposures, must provide dependent care or any other qualifying factor under the Families First Coronavirus Response Act," Marion said.
There have been "some changes to international mailings as different countries come to terms with how to deliver mail during this crisis," which may include temporary suspensions of service, but Marion said the U.S. Postal Service is abiding by all revisions as they come.
These changes could mean that local customers may see slight differences in service Marion added, but the workers in the post offices in the U.S. Virgin Islands are essential and "as to be expected, they are doing a great job for their communities."
If residents are experiencing a drop in mail it isn't necessarily being caused by slower processing times.
"To the extent possible, postal delivery and retail services remain regular as we continue to flex our available resources to match the workload created by the impacts of the ongoing coronavirus pandemic," USPS Communications Specialist Xavier Hernandez said.
To keep both Postal Service staff and residents safe, Marion said, the "Caribbean District of the Postal Service has been fastidious in providing personal protective equipment."
"The V.I. was an early adherent to social distancing markers like tape on the floors of the offices to stretch out customers safely," Marion said. "Physical barriers like sneeze and cough guards at local post office windows. We clean in the V.I. as the CDC recommends, using the products, methods and frequencies that are advised. And we stay in touch with our employees regularly on any updates that come forward that may modify our practices or protocols in the performance of our duties."
Hernandez said that according to the World Health Organization, "the likelihood of an infected person contaminating commercial goods is low and the risk of catching the virus that causes COVID-19 from a package that has been moved, travelled and been exposed to different conditions and temperature is also low."
Delivery Services
USPS is not the only carrier that has been impacted by the pandemic. Delivery services such as FedEx, United Parcel Service and even Amazon have also been affected.
UPS issued a statement that majority of its services will continue with the same expected delivery times, but the delivery service has suspended their service guarantee until the uncertainties surrounding the novel coronavirus pass.
FedEx too has pulled its money back guarantee and suspended its express service until further notice, according to a news release issued April 14.
"The impact of COVID-19 is causing local, state and national governments around the world to issue work and travel restrictions on a daily basis, which are impacting our ability to meet our high standards of service," FedEx's statement said.
The FedEx release said it is "also facing increased demand despite the reduced capacity available in the global market due to the flight cancellations by passenger and cargo airlines."
Because of this situation FedEx said it will result in network changes and temporary service adjustments.
According to Amazon's daily blog that details COVID-19 updates to its customers, the corporation has seen an increase in people shopping online.
"To serve our customers while also helping to ensure the safety of our associates, we have changed our logistics, transportation, supply chain, purchasing and third-party seller processes to prioritize stocking and delivering items that are a higher priority for our customers. This has resulted in some of our delivery promises being longer than usual," read Amazon's blog.
To combat the problem Amazon is hiring more than 100,000 positions across the nation "to enable us to provide this vital service to people everywhere."
UPS, FedEx and Amazon have all adopted a policy which limits the amount of contact delivery carriers have with package recipients. The companies have done this by no longer requiring a signature for package delivery and by leaving packages at doorsteps.