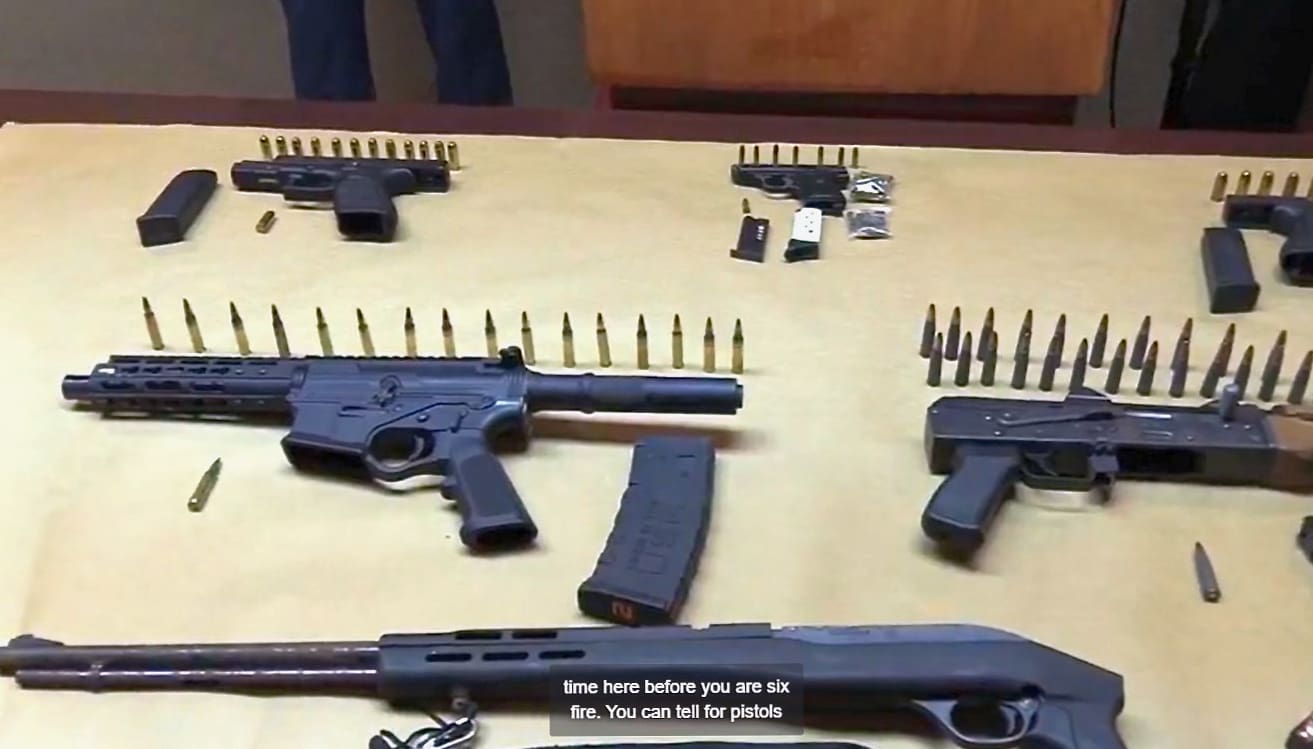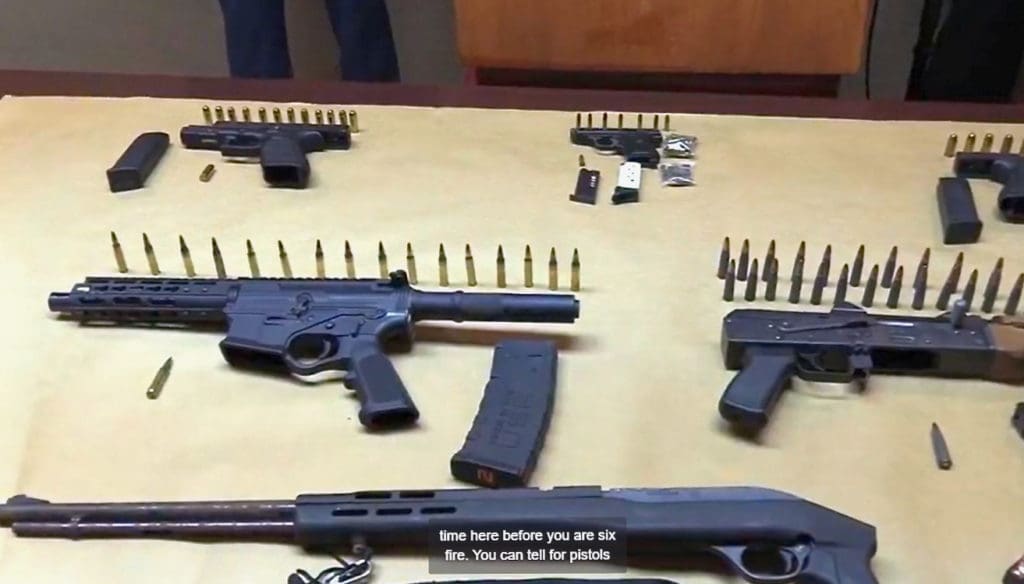 A $10,000 reward is being offered by Crime Stoppers USVI for any information leading to the arrest of individuals connected to the murders of three Hospital Ground residents last week.
From last Wednesday through Saturday, heavy gunfire in the St. Thomas neighborhood also injured two others, leading to an aggressive push by the V.I. Police Department to lockdown the area.
Visible patrols have been on every street corner, and V.I. Police Commissioner Trevor Velinor said during a press conference Tuesday that residents driving by or walking through can expect to be "approached" or questioned by officers nearby. As the investigation into the homicides continue, Velinor said that officers have netted seven firearms, among them four pistols and two AK-47s, which were on display during the briefing, along with several rounds of ammunition.
The assault rifles were confiscated from 32-year-old Keenan Thomas, who was arrested by VIPD on April 8 and charged with possession of an unlicensed firearm, unlawful possession of ammunition and possession of a firearm less than 1,000 feet from a public park. Velinor said Tuesday that working in conjunction with the U.S. Attorney's Office and the U.S. Bureau of Alcohol, Tobacco and Firearms, Thomas is now "in federal custody, where he will be prosecuted."
"If we catch you with a gun, you will be prosecuted. If you use a gun, you will be prosecuted," Velinor said.
The commissioner also encouraged the community to come forward with any information, saying it would make the department more "effective" in doing its job.
"Our commitment is to pursue those who do us harm," he said. "We will investigate this … and we ask for your help to make sure those who continue to wreak havoc on our community will see the law."
Along with making sure Hospital Ground and other neighborhoods are safe, Velinor reminded the community that the territory is still under a stay-at-home order as the local response to COVID-19 continues. Residents shouldn't be on the streets, but they were Tuesday morning as officers continued their patrols, he said.
"People were out," Velinor said. "We redirected them and told them to go home. We are still under a COVID-19 state of emergency and it is very important that we keep a wrap on the virus. We've seen the carnage in other areas, and we are trying to keep our numbers down at home. There is no reason to be out if you don't need to be."
A news release from U.S. Attorney Gretchen Shappert said Thomas was in the Hospital Ground area and fled upon seeing officers investigating the multiple shootings in the Hospital Ground area on St. Thomas. Thomas allegedly was carrying black bags and attempted to hide them in a nearby residence, and those bags contained four different weapons, as well as ammunition. According to court documents, Thomas allegedly possessed an AK-type 7.62mm pistol with an obliterated serial number; an AR-type pistol caliber .223/5.56; a Glock .45 caliber handgun; and a Glock 10mm. Thomas also allegedly possessed multiple magazines found with various ammunition. Thomas is prohibited from carrying firearms, as he was previously convicted of multiple felonies in Georgia, Shappert said.