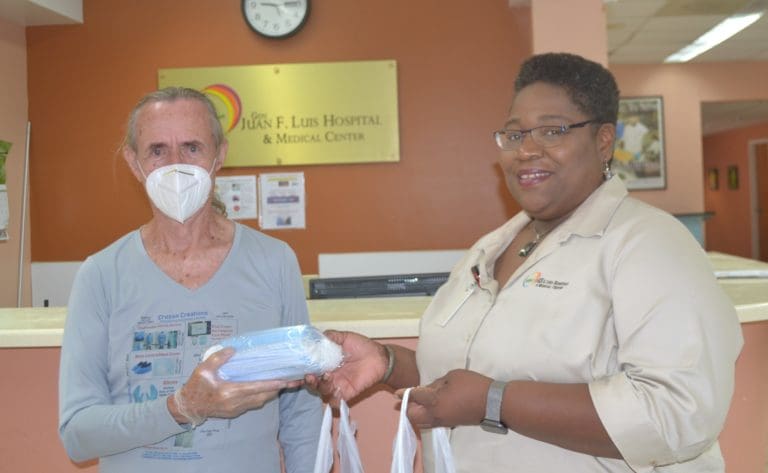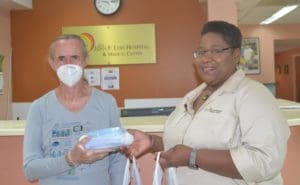 Kenny Lindquist, St. Croix native and long-time owner of Cruzan Creations Tee Shirts, has been actively donating surgical masks to several organizations across St. Croix in an effort to ensure that the people on the front lines of the COVID-19 battle are protected.  To date, he has donated close to 2,000 masks to various groups on St. Croix, including the Salvation Army, Lutheran Social Services, Red Cross of St. Croix, Plessen Healthcare Center and the Christiansted Postal Workers.
Most recently, a donation of 500 masks was made to Gov. Juan F. Luis Hospital in memory of Lindquist's mother, Joanna Lindquist. She was a public health nurse on the island, working at Charles Harwood Hospital for many years.  In addition to her nursing career, Joanna is known for establishing the original Weights and Measurements Department for the Virgin Islands — now known as Department of Licensing and Consumer Affairs (DLCA) — under Governor Melvin Evans.
Later in life, she worked as a local real estate broker until retirement.   In 2005, Joanna passed away at age 74 after courageously battling and finally succumbing to a rare form of cancer.
These donations are just another of the ways Kenny continues to give back to the St. Croix community, as has been his habit over his 40 years in business as the owner of Cruzan Creations.
Anyone interested in purchasing PPE items such as face masks, touch-free thermometers, face shields and gloves may contact Jim Hoffman at 244-5236 (calls are best) or Kenny Lindquist at 277-3001 (texts are best).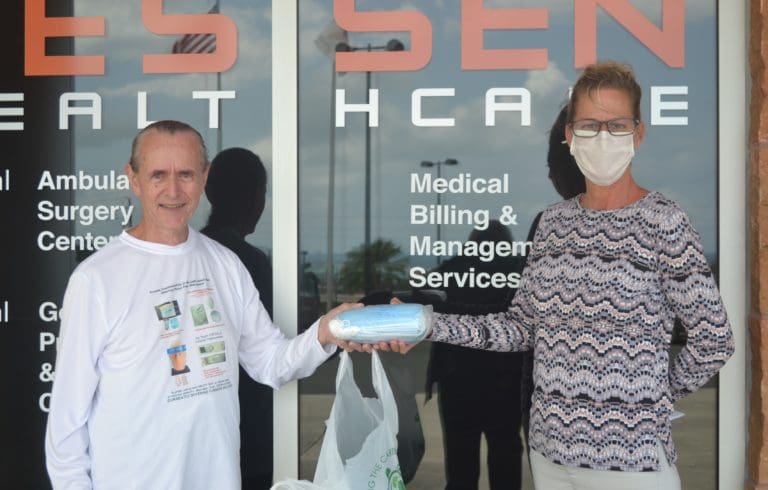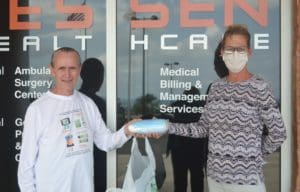 In an effort to lighten the mood a bit and also protect the health care work force, Kenny has designed a silly COVID-19 commemorative T-shirt for $20, featuring the most precious asset in the fight against COVID-19: the humble roll of toilet paper.  For every shirt purchased, Cruzan Creations will donate to the hospital the buyer's choice of two KN95 masks or one face shield.  In these trying times, we could all use a good laugh.
To order a shirt, call Jim Hoffman (general manager) at 244-5236.  Pay with cash, charge or ven-mo.  Orders may be picked up in downtown Christiansted at the Pan Am Pavilion via a curbside delivery service.   To order a large quantity of tees, contact Kenny directly by calling or texting 277-3001, or by emailing him at cruzancreations@hotmail.com