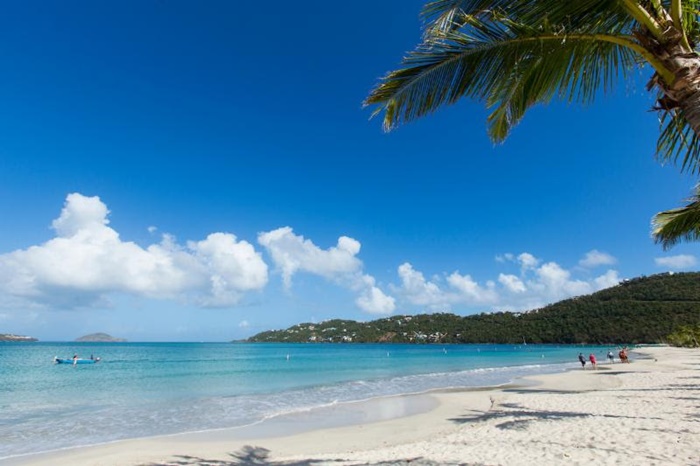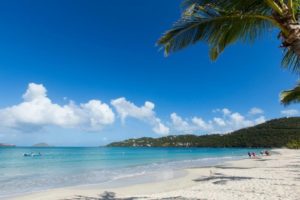 Airbnb is still accepting reservations for accommodations in the U.S. Virgin Islands despite Gov. Albert Bryan Jr.'s moratorium on guests seeking to travel to the Virgin Islands in the next 30 days, part of the territory's attempt to slow the spread of the novel coronavirus.
Just over a week ago, during Bryan's COVID-19 update, he said hotels, timeshares and Airbnbs will not be allowed to accept any new leisure guests, only emergency personnel. But the Source was able to reserve and book multiple Airbnb accommodations within the territory during the month of April, during the time of the 30-day booking suspension.
Alani Henneman-Todman, director of communications at the Department of Tourism, said there is no ban on hotels and Airbnbs in the territory. The governor's order of March 23 bans lodging facilities, including Airbnb hosts, to accept guests, except for emergency personnel, flight crews and government guests.
"Hotels and other accommodations providers, such as Airbnb, can accept emergency personnel, essential workers, airline crew and business travelers. Guests already on island are able to enjoy the remainder of their stay. The Government of the U.S. Virgin Islands is respectfully requesting leisure visitors to remain at home until the end of April," Henneman-Todman said.
Henneman-Todman said the Department of Tourism has "shared our industry updates with Airbnb. In addition, as Airbnb is a private platform, host users of the platform should update their account and availability calendar to reflect the restricted dates." (Update: Henneman-Todman said Thursday that the Department of Tourism is going to reach out to Airbnb's "crisis team" to address the issue of Airbnb still showing open dates in the USVI during the leisure travel ban)
Because the territory must abide by the rules and regulations of the United States, airports will remain open unless federal authorities advise otherwise Henneman-Todman said.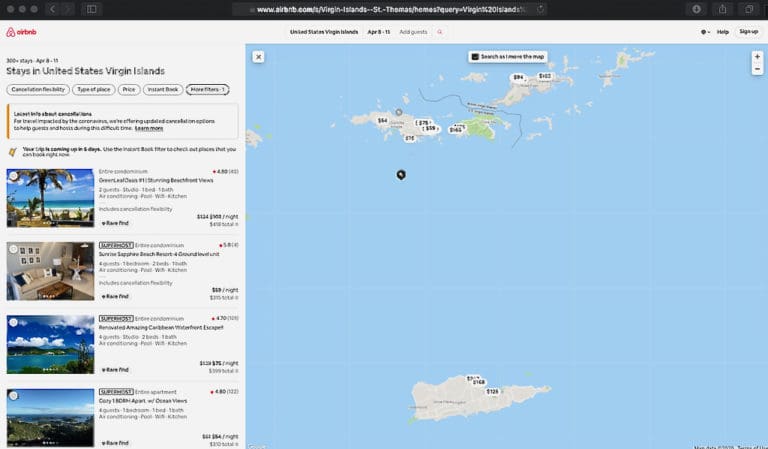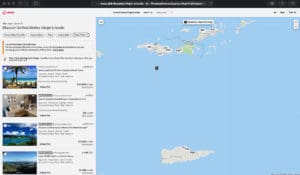 "COVID-19 is transmitted either by travelers into the territory or by community spread. The 30-day recommendation is meant to discourage and limit leisure travel into the territory to protect everyone, including our visiting guests. Lodging partners include hotels, timeshares, sharing accommodations, guesthouses, villas, bed and breakfasts and charter vessels," Henneman-Todman said.
She added that lodging partners are a large market segment that can affect and impact efforts to diminish the spread of COVID-19 throughout the islands.
"It is our hope that these measures to increase social distancing will help to flatten the curve and reduce the spread of COVID-19 in the territory. As a tourism destination, limited interaction with travelers will also protect our hospitality industry employees who serve the public daily," Henneman-Todman said.
All hotels and lodging accommodations are being impacted by the novel coronavirus and Henneman-Todman said this can have significant ramifications for the tourism industry.
"Tourism is a key economic driver for the U.S. Virgin Islands. COVID-19 has had a significant negative impact on the recovering tourism sector and related businesses. Many of our partners were just beginning to recover from the hurricanes of 2017 and have now had to close or offer limited services, impacting revenue and the ability to keep their doors open. The governor, along with our delegate to Congress, will tap into federal funding aimed at providing assistance to our small business owners, hotels and industry stakeholders," Henneman-Todman said.
While currently there is nothing officially stopping tourists from booking through Airbnb, the Department of Tourism has created a video stating that tourists should stay at home for the time being, and to not cancel their vacations but postpone them for another time.
"Our heart for hospitality is as big and warm as ever," the department's video says. "Rest assured that when this crisis has abated and it's time to relax and recover, we will be ready to welcome you right here in the U.S. Virgin Islands."
Editor's Note: This has been updated to clarify inaccurate information regarding the ban on overnight guests. Gov. Albert Bryan's March 23 order stipulates lodgings such as Airbnb may only house emergency personnel, flight crews and government guests.