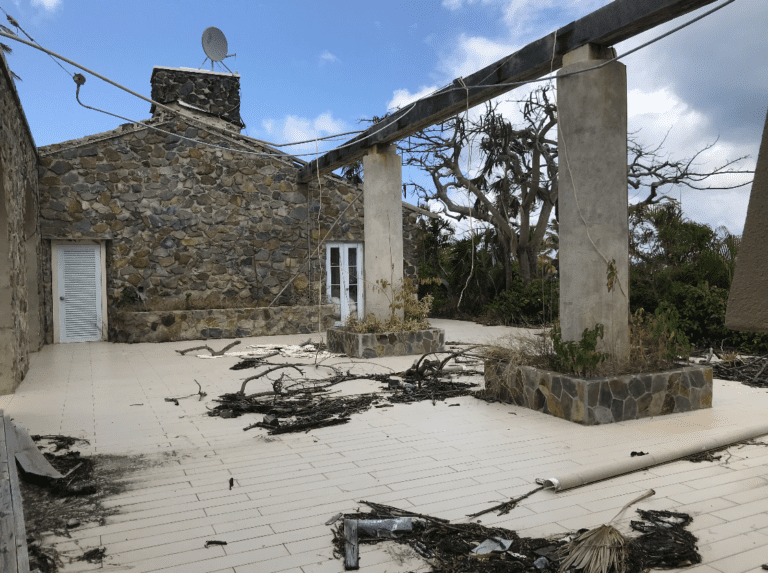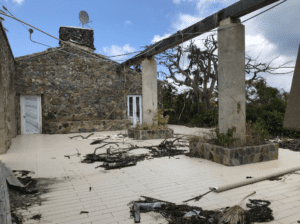 I have lived on St. John for over 50 years; certain things were iconic way back then and are still today. Our National Park, for one, still attracts visitors and locals alike, and it probably always will. However, another equally famous icon has shuttered its doors and lies in ruin, that is Caneel Bay. It is with great sadness that this seventy-year-old landmark has met the fate it has, once the centerpiece of our St. John tourism market, now empty and desolate. The negotiations to rebuild and open its doors fade away as the parties argue over its future.
Maybe this is a good time for re-imagining its future, letting go of the past and opening up new opportunities. I have been involved in some of the community discourse on this issue, as well as being an ardent supporter of our National Park, I have heard many suggestions on what could happen when the Park regains control of the property in 2023. Some with a nostalgic feeling towards reviving the resort as it was, others with suggestions of opening up its resources to more visitors and locals for a more broader tourism appeal.
I believe we can have it all, a new Caneel Bay that opens its beaches and facilities to more people and not just exclusively to its original high-end guests. There is certainly enough room, it sprawls over 170 acres, and has several stunning beaches. Could this be a solution to our chronic overcrowding of our North Shore beaches? Is it also possible to open up more uses then a single four-star resort? Maybe a small high-end boutique hotel in the area of Turtle Bay? Maybe Glamour camping area at Honeymoon Beach, with water sport vendors and food providers for locals, camping guests and visiting charter boats? A recreational area for the public at the main beach and dining area; with waterside restaurants, retail shops, showers, bathroom facilities, a picnic area with tables and grills, a Cultural museum, Historical artifacts museum, an events center for movie nights, local music, St John history lectures, and demonstrations by local cultural groups.
The property is already blessed with some old growth trees and lush vegetation, and could easily support a large botanical garden of local plants and trees. This is employment for everybody: taxis, tour operators, local artisans, restaurant and hotel workers, car rentals, service and maintenance jobs, boat charters, fishing charters, etc. This can be done with a few master lease holders, which can then execute sub leases, with the Park being the landlord.
For all the years of Caneel's private ownership, the Park had little control over the historical, cultural and natural resources on the property. By a long ago agreement with Caneel Bay operators, the Park had very little oversight on what happened on the property. This has resulted in some environmental damage that would not have occurred if it was under Park jurisdiction. These issues, although still not resolved, are an example of a decision made long ago that many years later has had a negative impact on the property.
On the positive side, the size of the property and the existing infrastructure will make issues of parking, overcrowding, and local access mute [sic]. The Park could even move their headquarters, maintenance and storage facilities to the existing Caneel Bay maintenance yard. With the existing serviceable dock, they can have their marine and water borne crafts moored or docked and ready for any emergency or routine patrols. Charters, ferry service, and water tours can also thrive in having this dock, while providing some relief to the overcrowded Cruz Bay harbor and its lack of docking facilities.
This can change our tourism product for the better, by including more of the locals in its services and recreational needs. Most importantly it serves the many not the few. Our Island and Park are small, its beaches are mainly located on the North Shore and it is fair to say that we have reached our capacity for parking, visitors, and the resulting impacts on our natural resources.
We have no room to grow; yet more rental homes are built, barges bring carloads of day visitors, and locals have to compete with tourists to spend a day at the beach. The opening up of Caneel Bay to multi uses will answer that need for growth and accommodation now and into the future. The potential for job growth will give locals hope for future generations, put more money into their hands, that hopefully will balance our tourism economy, so everyone can benefit.
The next step is to organize a grassroots movement to begin lobbying the Park, VI Government, our Delegate, Senators, and most importantly community leaders for support. In my experiences with bureaucracy, this will not be an easy sell, too many special interests will work to maintain the status quo, resist change, or sabotage it with divineness. But the strength of an idea whose time has come, cannot be silenced, that time is now.
Andrew Rutnik, St. John resident