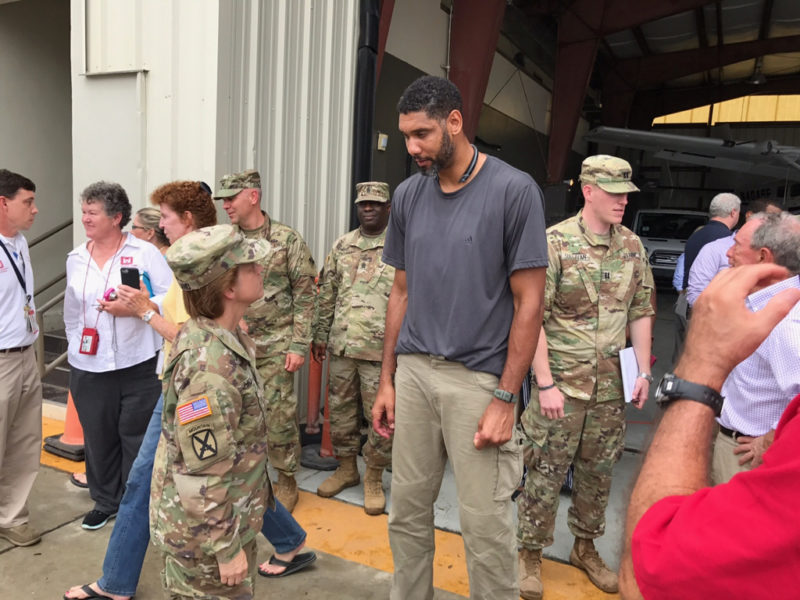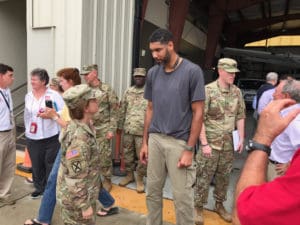 Tim Duncan is once again giving back to his home community in the face of a crisis. This time the NBA star is helping Virgin Islands students stateside and students at the University of the Virgin Islands return to their homes as colleges all over of the country begin moving to online classes to combat the spread of the novel corona virus.
The Tim Duncan Foundation has partnered with Seaborne/Silver Airlines to book one-way tickets for college students that need to come or leave the territory to reunite with their families while in-person classes are indefinitely suspended.
The ball got rolling after Rashidi Clenance, the vice president of the Tim Duncan Foundation, received a call from a concerned parent whose child was stuck stateside with nowhere to go as their dorm closing. That's a reality a lot of college students are facing in the wake of the coronavirus response.
When he took that information to Tim Duncan and the foundation, they recognized it was a serious problem that needed a solution, not just for one family, but for more families without the same connections, and this was the course of action that made the most sense to help be part of the solution.
They understood that the problem wouldn't be with just Virgin Islanders returning home but also with students that study here that are not from the territory, and made sure to include them as well.
Clenance said the goal of this was to "help as many people as possible" and it is important for college aged students to be around family members instead of trying to make ends meet during these times.
"In times of doubt there is nothing like the comfort of family," Clenance said.
Students looking to take advantage of this opportunity must have a valid ID and send an email to SunStrokeVI@gmail.com with all of the following information:
– Student's full name on travel identification (Driver's license or passport)
– Date of birth
– Contact mobile phone number and email
– Departure city, arrival city and date
– Emergency contact name, phone number and email
– First semester transcript.
Clenance stressed the importance of making sure all of the required documentation was in the initial email to make the process go as smoothly as possible.
Eligible students will be assisted on a first-come, first-served basis. Due to the high volume of inquiries anticipated the booking process will only be done via email.
By coincidence, in the first 24 hours after the program was announced on Facebook Thursday there had already been 21 inquiries. 21 was Duncan's jersey number during his playing days.
The Tim Duncan Foundation and Silver/Seaborne Airlines and encouraging students to be certain they have not contracted COVID-19 before coming in contact with family members, particularly elders.
Travel dates are based on availability and the discretion of Seaborne/Silver and its airline partners.
Interested people should be prepared to travel at any time the next day, but the foundation asked applicants to allow 24 to 48 hours for reservations to be made.
Flights will be booked on Jet Blue, Delta and American Airlines and will be booked on availability. Students will not be able to choose the carrier.
The Tim Duncan Foundation supports nonprofit organizations dedicated to youth development through sport, health and education programs in South Texas, The USVI and North Carolina region and was founded in 2001.