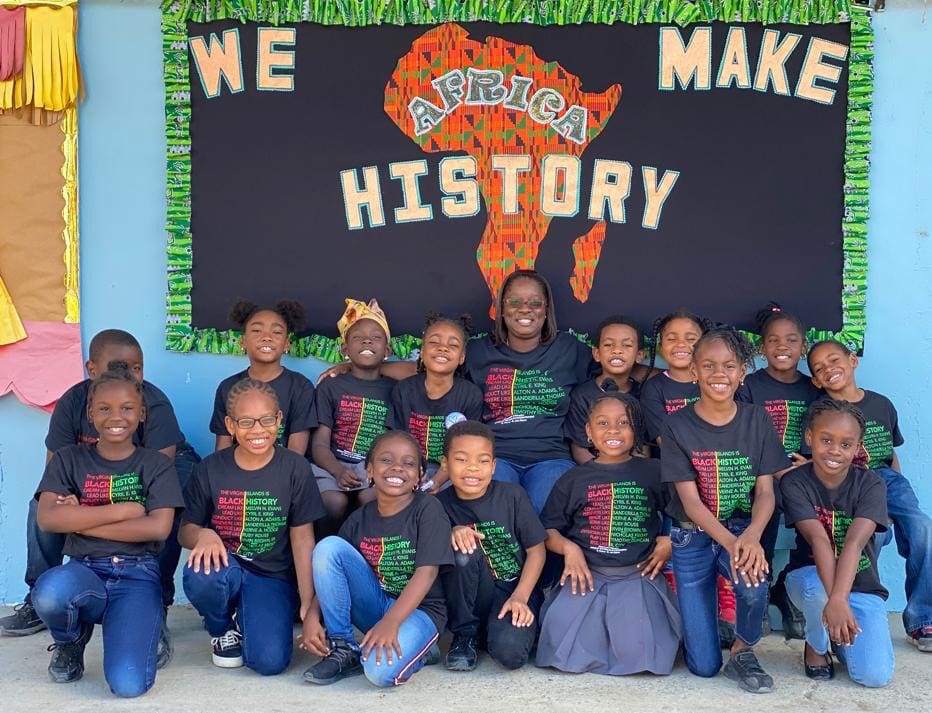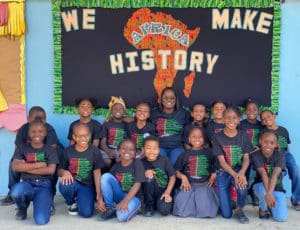 Update: You too can buy one of these shirts. Information at the bottom of the story.
(First published March 3) St. Thomas school students rocked a new T-shirt commemorating influential Virgin Islanders, from the first elected governor to basketball great Tim Duncan.
The idea to design the shirts came from Brenda Fredericks and Nosakere Richardson, according to St. Thomas/St. John Superintendent Stefan Jurgen.
"From the time they brought the idea to me, I loved it. There is a similar T-shirt design with African Americans, and so we decided to put a Virgin Islands twist on it, with both Black History and V.I. History months celebrated in February and March," Jurgen said in an emailed response from the Department of Education.
The selection of names for the T-shirts was a combination of many people offering suggestions and a group eventually settling on the ones used. Next year, there might be another version of the T-shirt, as there are many names that didn't make the cut for the first design, he said.
When word got out that the T-shirts were being sold at public schools on St. Thomas, private schools also requested shirts for their students. Then elected officials and others also wanted to participate.
"The activity took on a life of its own," Jurgen said.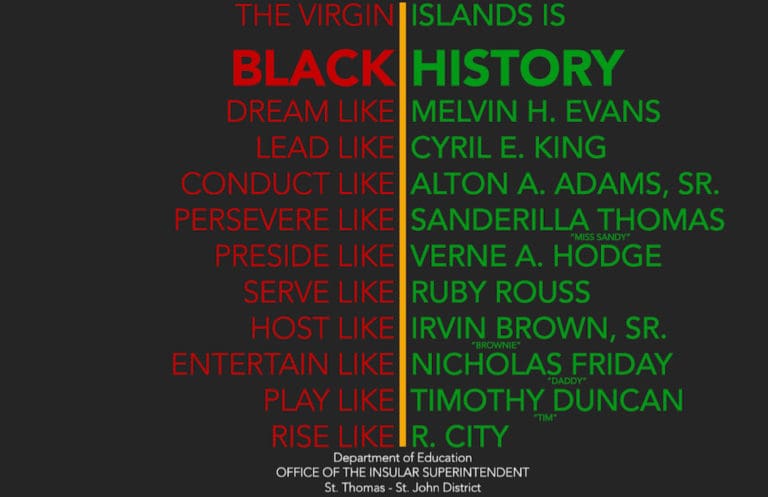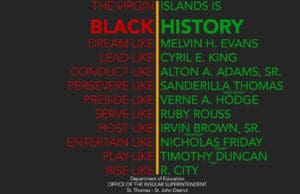 Jurgen said the T-shirts were worn on Feb. 28 to commemorate Black History Month and will be worn on March 28 to commemorate V.I. History Month.
The shirts name check:
– Melvin Evans, the territory's last appointed and first elected governor.
– Cyril E. King, the territory's second elected governor and founder of the Independent Citizens Movement. King also worked on the staff of Sen. Hubert Humphrey, who was U.S. vice president from 1965 through 1969, and the Democratic presidential nominee in 1969, losing that election to Richard Nixon.
– Alton A. Adams Jr., who wrote the territory's anthem, the V.I. March. Adams was also the first black bandmaster in the U.S. Army, starting in 1917.
– Sanderilla Thomas, a storyteller who sold wonderful hot sauce and other goods for more than half a century at what is now the Sanderilla Thomas Bungalow.
– Verne A. Hodge, the first presiding judge of the V.I. Territorial Court, established in 1977.
– Ruby Rouss, a true trailblazer, the first Virgin Islander in the Woman's Army Corps, first black woman to serve on General Dwight D. Eisenhower's staff, first female president of the V.I. Legislature and first black woman to head any U.S. Legislature.
– Irvin "Brownie" Brown Sr., a longtime influential talk radio host and entertainer.
– Nicholas Friday, a popular, influential musical icon and founder of Jam Band.
– Tim Duncan, retired San Antonio Spurs basketball player and now the team's assistant coach. He is also involved in philanthropy, promoting youth sports in the territory and helping with recovery after the 2017 hurricanes.
– R. City, a St. Thomas musical duo popular in the territory right now, consisting of Theron "Uptown AP" Thomas and Timothy "A.I." Thomas.
Update: Many readers asked how they could purchase one of these shirts memorializing several significant Virgin Islanders. According to the Department of Education, they are now on sale at the Curriculum Center at Edith Williams Alternative Academy.
Children: XS(2/4), S (6/8), M(10/12), L(14/16): $8.00 each
Adult: S, M, XL…$9.00 each
XXL……$10
XXXL…..$11
XXXXL…$12
For more information and to place orders, contact brenda.fredericks@vide.vi or tara.olive@vide.vi.