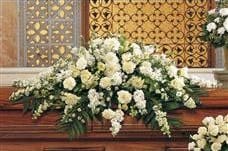 George W. Williams, better known as "Heart," of Wilfred Pedro Homes/Whim Gardens died on Jan. 25, at a hospital in Caguas, Puerto Rico. He was 64 years old.
He was preceded in death by his father, George W. Williams Sr.; and his brother, Delano Alfredo Williams.
He is survived by his mother, Leatha Foster Williams; fiancée, Alison Alexander (her daughter, Mielany Charlery and her son, Joshua Charlery); sons: Kasim, Kwame and Gyasi; grandson, Khalil George Williams; sisters: Delita Williams-Jacobs, Annette Williams-Jacobs, Shirlene Taylor and Corine P. Williams; aunt, Mary Foster; brother-in-law, Ira Jacobs Jr.; daughter-in-law, Twala Williams (Kwame); and nieces: Jollivette R. Richards, Ife Jacobs, Isoke Jacobs, Layla Springs and Cleo Taylor;
He is also survived by nephews: Jelani R. Jacobs Sr. and Jamil Newton; great nieces: Salihah A. Webb, Jahnah Harris, Leighla Phillip, IsRiel Harris, Jasmin Jacobs, Jada Jacobs, Tiponya Harris, Jailyn Jacobs, Jayla Springs, Jayla Jacobs and Zoe Springs; his great nephews: Jelani R. Jacobs Jr., Jahmil Harris, Prince Zakai Jacobs, IshMiel Harris, Imari Johnson and Jemar Jacobs; and cousins: Rita Mae Martin, Mae Agnes Foster, Michael, Olga Santiago, Maude Cornelius, Loleen Christian, Leila Benjamin, Lezlie Phillip, Lerna Sewer and Ejnar Edwards.
Other survivors include more cousins: Albert Edwards, Betty Edwards, Anita Edwards, Elroy Edwards, Georgie Edwards, Sylvia Edwards, Yvonne Edwards, Mae Louise Edwards, Mary Edwards, Joycelyn Williams, Debbie Williams and Bernice Brown; and special family and friends: Suhial Parilla, Etienne Derricks, Lawrence Derricks, Ray (Big Brother), Sonia MacAvoy, Mr. and Mrs. Mendez, the Christian family, Estate Glynn, the Sion Farm family and friends, and other family and acquaintances too numerous to mention.
We give special thanks to his caregivers: Shirlene Taylor, Michael, Allison Alexander, Viviana Acevedo and Mariana Diaz. We would also like to thank Ms. Wendy, manager and staff of Whim Gardens, Ms. Creque and staff, Human Services, ER staff, JFL Hospital, and HIMA Hospital, Caguas, Puerto Rico.
A viewing will take place at 9 a.m. and a funeral service at 10 a.m., Thursday, March 5, at James Memorial Funeral Home Chapel. Interment will follow at Kingshill Cemetery.